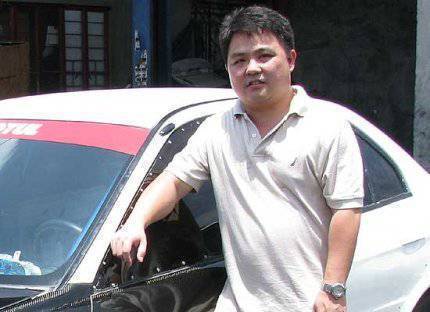 Jonathan Tiu is currently the fastest Filipino driver. He recently claimed his third straight Pagcor Drag Racing Championships-Northern Series title at the Clark International Speedway Drag Strip by setting a quarter-mile record of 9.223 seconds.
TopGear.com.ph
sat with Tiu for a chat just before he heads off to the SanMig Coffee National Drag Racing Championship.
What got you into drag racing? How long have you been drag racing?
My brother-in-law used to bring me to Greenhills to watch the night drag racing every Saturday. And I've been doing it since 1988.
What does it take to become a premier drag racer like yourself? How does one become a drag racer?
I think the most important thing is to feel the car that you're driving so you can tell the tuner about the movement of the car and the power. You also need to focus and concentrate on your driving to get a good time. First, you need to have a car to be able to compete - even a slow one just for experience. Then, if you think you can handle more power, that's the time you upgrade your engine.
What can you tell us about your current racecar?
I use a 1999 Evolution V. It has a fully modified engine with a Garrett GT4202R turbo. We usually change the tire pressure and the suspension depending on the condition of the track.
Any plans of upgrading your car?
Actually, we just did a shakedown of our new tube chassis Evo V last May 16 at Clark. Surprisingly, it already matched the country's fastest time and we still have a lot of things to do with it.
What's the fastest you've ever driven, on and off the track?
On the track, around 252kph at quarter mile, while off the track is around 275kph.
You hold the country's fastest, quarter-mile record. How did you do it and what did it feel like to break the record?
Lots of hard work, and of course, the help of our Engineer Francisco Blanco of Autoplus, Jon Sarmiento of Blanche racing, friends, and of course God and family. We share ideas and do a lot of R&D (research and development) for new stuff that might help us improve. Breaking the record and being the fastest is always the goal of all drag racers, especially in our class. To get the record for having the fastest car in the Philippines is definitely rewarding for us, motivating us to do even better.
Do you think your record will be broken soon?
I think so... Maybe this July at Clark Speedway by our new car.
Continue reading below ↓
Recommended Videos