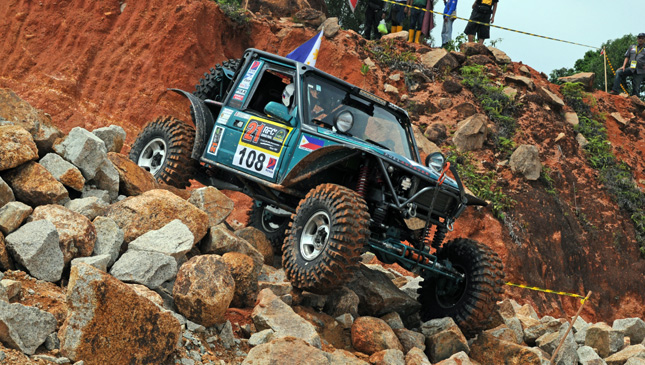 We got to sit down with Luis Wee, the founder of the Rainforest Challenge (RFC), and Robby Consunji, the official Philippine representative of the international RFC brand, and got to learn some little-known facts about this grueling off-road event.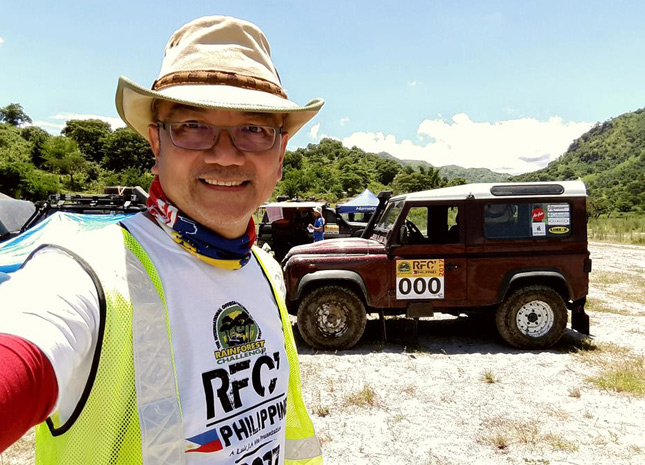 Continue reading below ↓
Recommended Videos
RFC is now ranked as one of the top 10 most hardcore off-road races in the world, right up there with the Dakar Rally, and it has a reputation to uphold. Never is it a walk in the park. However, Luis is confident that the Philippine team will excel in the RFC grand-final event in Malaysia this year. Here's what our local team--supported by Petron, Britpart PH, and Deestone Tires (Fuel Autotek)—has to keep in mind before it embarks on this wild adventure.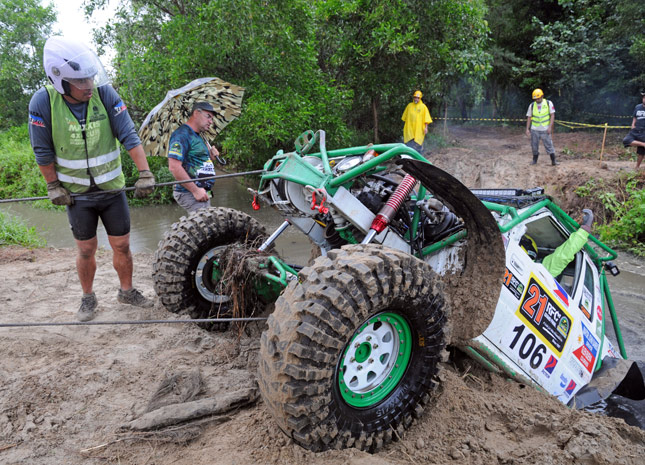 1) It's a testing ground of skill, know-how, and endurance.
What is supposed to be a 10-day race can stretch on to become 12 or 14 days. There are years that are dry, but most of the time it is too wet. That's what it is like racing in a tropical country like Malaysia.
2) Only half of the original field will finish.
You think that some people will be discouraged because it is too risky or too difficult, but next year there will even be more teams. The participants don't want it to be easy, says Robby.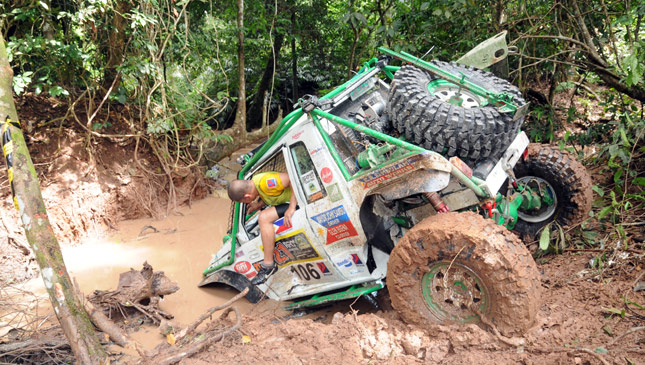 3) It is open to any car, and any brand.
There are no works vehicles yet, but the bespoke shops come up with their formulas to have the best vehicle for all the challenges. It has to have a fast winch, optimal gearing, and combined on-road and off-road ability. Technology has shifted so much, even the rope material has evolved.
4) Some teams have tapped out after the first day.
You need to have some mechanical sympathy. "Beat your horse to death early and it's dead," says Robby.
And then there's the mental challenge. "Mechanical sympathy is one thing, but what about your sympathy for your teammate? How do you make room for error? How do you communicate? You have to be self-sufficient as well—cook and wash dishes. And you have to decide if you will sleep, or repair your vehicle."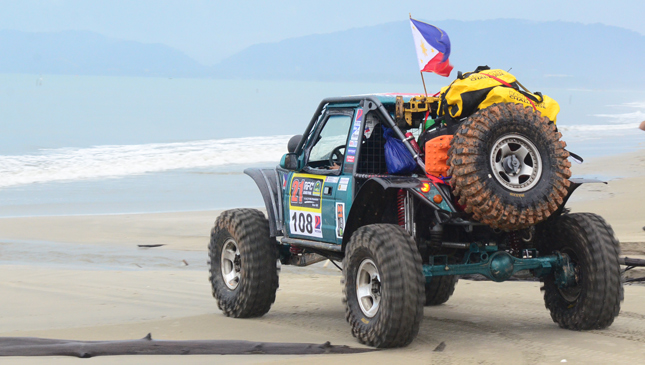 5) It is a two-man team, just a driver and a co-driver.
You can opt to bring a mechanic or a support crew, but there is no assurance that they will be with you in certain sectors. "Don't bring your yayas, please," adds Robby.
6) A pre-event and post-event post-traumatic stress disorder briefing is mandatory.
But when briefed about the event properly, Robby says that it becomes the greatest team-building exercise, not just between driver and co-driver, but between all of the competing teams. The camaraderie level is very high, shares Luis.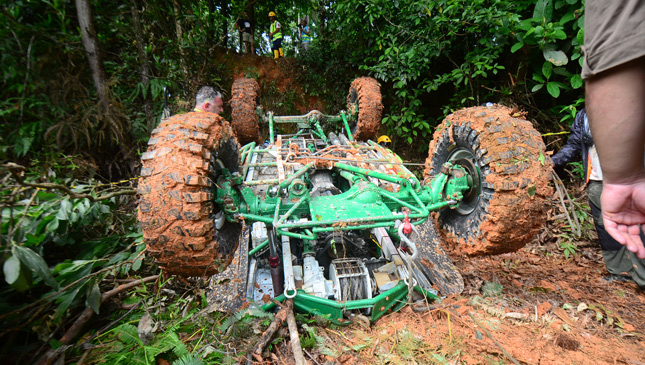 7) Major stages are named Predator, Terminator, and Twilight Zone.
These stages are tough because the RFC has a reputation to uphold for being one of the top 10 hardest off-road competitions in the world. People don't want it to be too easy.
8) It isn't all motorsport.
It trains self-sufficiency, physical fitness, mechanical skill, vehicle recovery, and expedition planning. These are the same skill sets used for disaster relief missions and CSR drives. The RFC nurtures camaraderie and teamwork that can be used for any disaster situation. Robby says that the Philippines is now back in the game. "That's why we want to build it up again," he says. "In my mind, it is a three-year program to make it to the top three."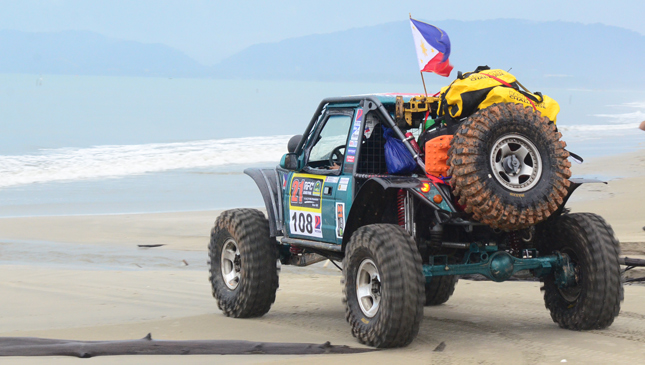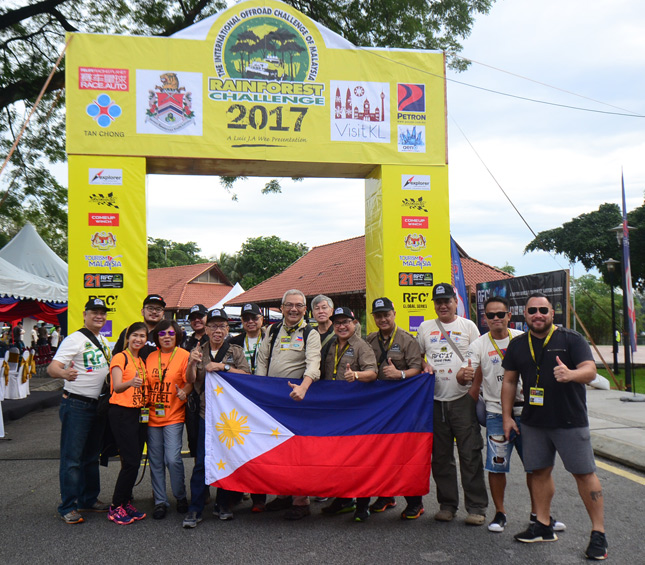 We are behind you, Team Philippines! Good luck!