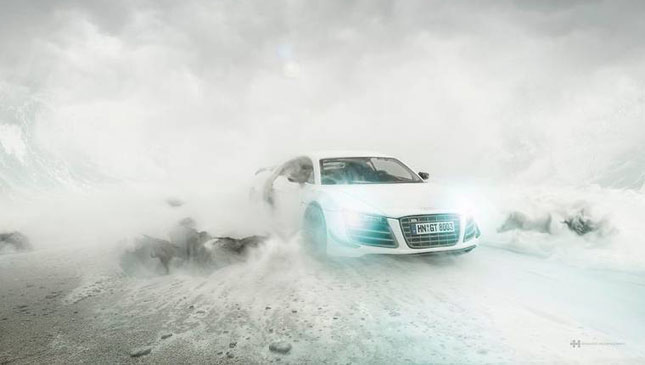 A lot of car lovers would happily admit that they love the toy versions of their favorite cars almost as much as the real thing. For a lot of people, these toys are as close as they'll ever get to owning the expensive cars that they admire. The more realistic, the better. In the hands of one photographer, though, the lines between vehicular fantasy and reality can be blurred to breathtaking effect.
ADVERTISEMENT - CONTINUE READING BELOW ↓
When Audi commissioned Felix Hernandez Rodriguez to shoot photos of the R8, he didn't do it by driving a test unit out to some exotic location. Instead, Rodriguez used a scale model of the R8 to mimic the real thing. The results are the amazingly lifelike photos you see here, some of which were shot without leaving the studio. And don't think that this is just some Photoshop magic at work here, either. For this shoot, Rodriguez went back to basics: clever angles, props, the right lighting, and in-camera effects were all he used. Wow!
The Audi shoot isn't the first time that Rodriguez has used scale models to bring life to his art. Aside from other works with toy cars, his portfolio includes the use of miniature planes, toy boats, and even Star Wars figurines to achieve the same realistic effect. If you're a budding photographer, his work is certainly worth studying.
ADVERTISEMENT - CONTINUE READING BELOW ↓
Recommended Videos
So the next time someone questions your fascination with toy cars, you can take a few photos and tell them that it's for the sake of art. Your Instagram page counts as a portfolio, right?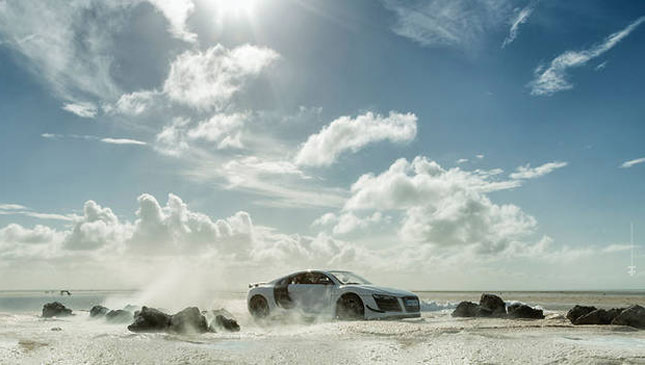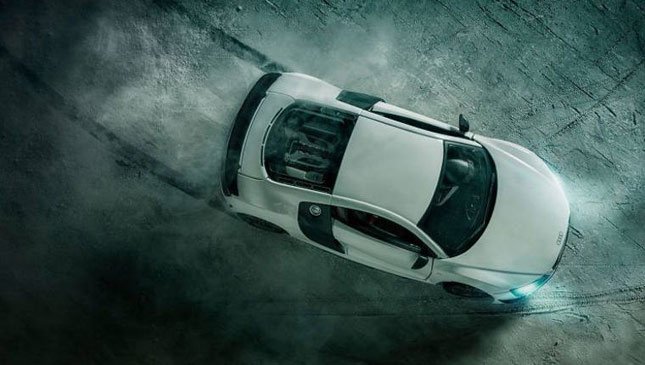 ADVERTISEMENT - CONTINUE READING BELOW ↓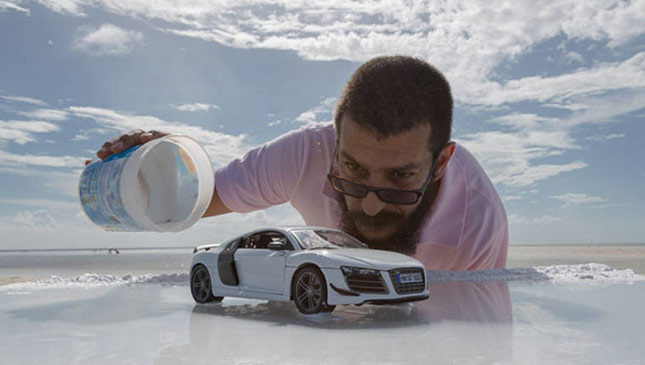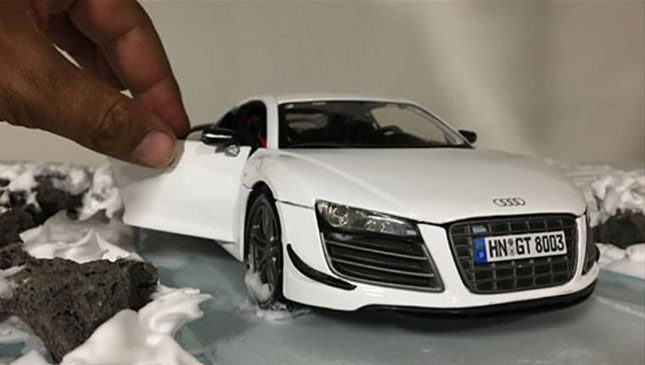 ADVERTISEMENT - CONTINUE READING BELOW ↓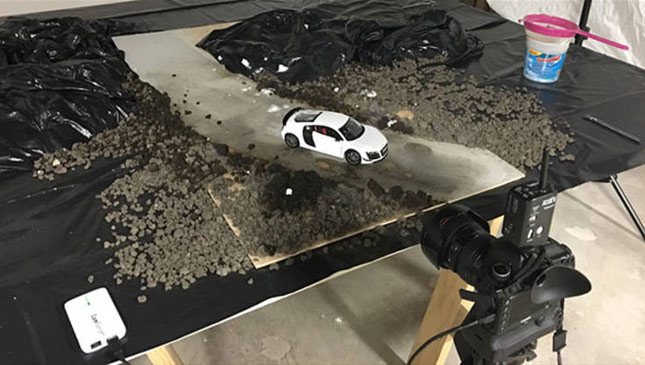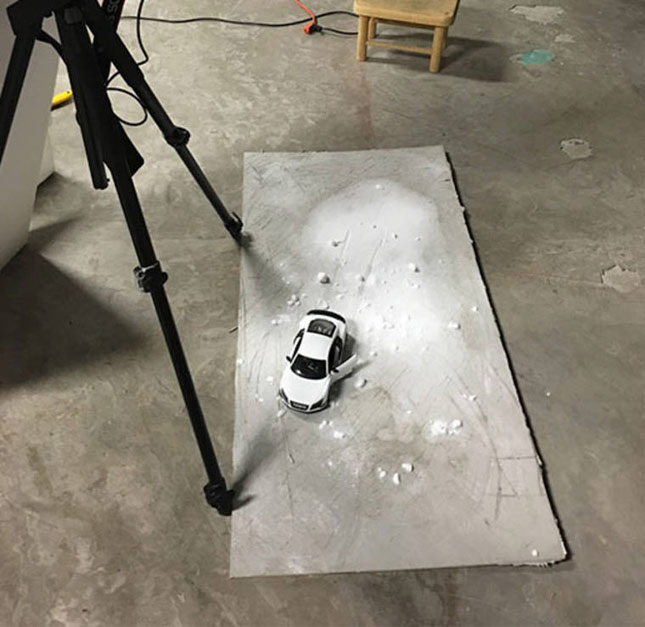 ADVERTISEMENT - CONTINUE READING BELOW ↓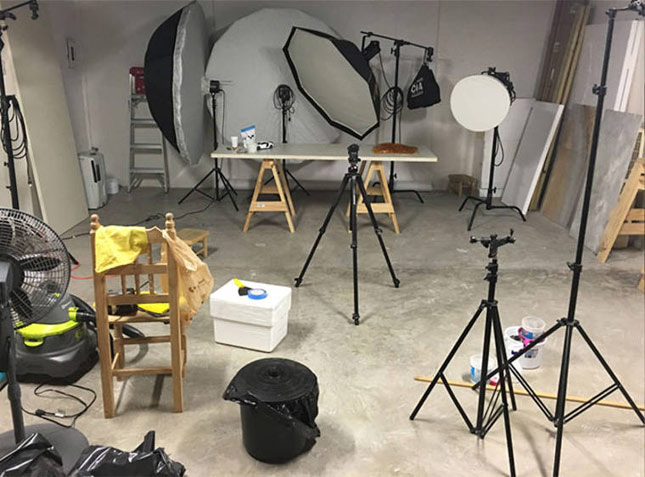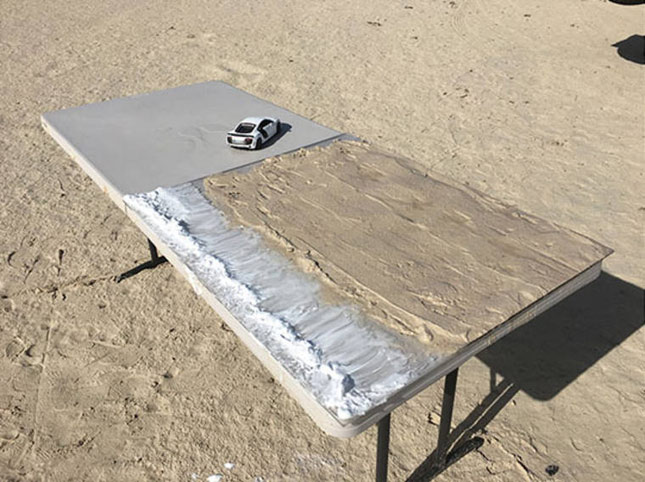 ADVERTISEMENT - CONTINUE READING BELOW ↓