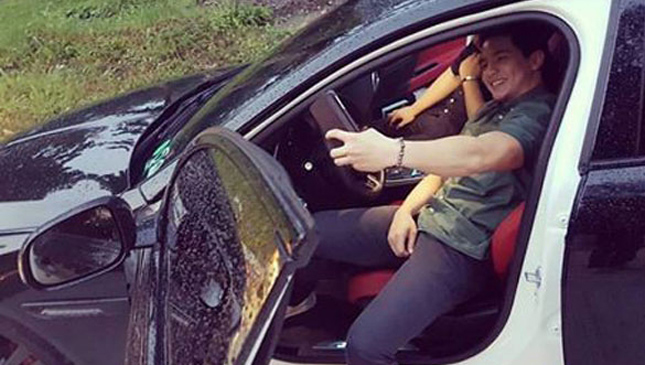 Earlier this year, Alden Richards and his Hyundai Santa Fe got involved in a minor car accident. We were a bit surprised. The Pambansang Bae was driving a Korean car?
Don't get us wrong. The Santa Fe is a great car. It's just that it's a little low-key for one of the highest-earning celebrities in Philippine show business today. The dude is one-half of AlDub. He may be endorsing the Mitsubishi Mirage, but he sure can afford any car he wants to buy right now. And no one would mind if he treated himself to a nice set of wheels.
Turns out he just did.
According to a report by our sister website PEP.ph, the AlDub star recently purchased an automobile that befits his status: a Jaguar. While the report doesn't mention any specific model, images indicate that the car is a Jaguar XE sedan. To be specific, it's an XE S powered by a 3.0-liter V6 engine rated at 335hp and mated to an eight-speed automatic transmission. Wow. What an upgrade from his last car!
ADVERTISEMENT - CONTINUE READING BELOW ↓
Alden said the car is his gift to himself, adding he had long aspired to own a sports car. The photos show the car's exterior to be black, but the inner parts of the body to be white. We suspect the actor had the car wrapped to suit his taste. Then again, maybe he should have ordered a black one instead?
It looks like Alden has invested in some pretty dark tint as well. Makes sense, unless he's looking to be mobbed by fans in the middle of EDSA.
Congrats on the new ride, Alden! We hope it doesn't suffer the same fate as your last car.
Photos by Gorgy Rula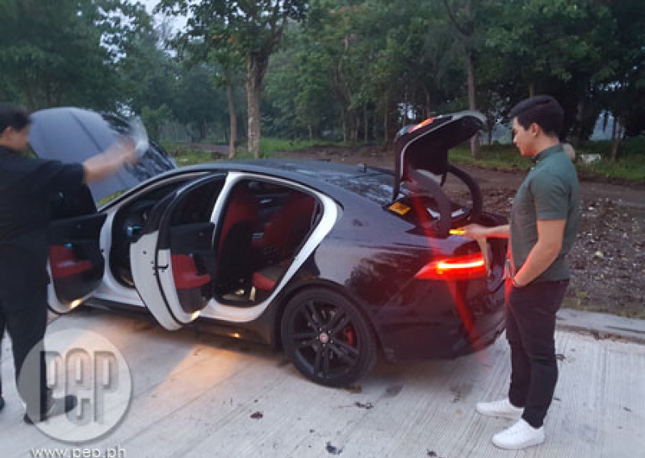 ADVERTISEMENT - CONTINUE READING BELOW ↓
Recommended Videos