You can't call yourself a real gearhead if you haven't heard about the Nürburgring or understand what it represents. Nestled in the thickly forested Eifel mountains, about an hour-and-half drive from Frankfurt, the Nürburgring is the proving ground for any performance car. It's affectionately called 'The Green Hell,' and major manufacturers from around the world regularly hone their cars on the 'Ring's 21km of tight, twisty, and very unforgiving tarmac.
Beyond its unique layout, however, what also makes the 'Ring so special is that it is open to the public for most of the year, closing only during the winter months. As long as your vehicle is road legal, €30 (around P1,700) buys you a lap ticket, and you, too, could drive on the Nürburgring, sharing the track with all sorts of insane machines and their equally deranged drivers.
You could take your own personal car on track—something I've done before I thought about the possible consequences—but if you get it wrong, wrecking your own pride and joy is a surefire way to ruin your day (I was lucky, and managed to escape any tragedy). You could also risk hiring from one of the mainstream car-rental companies—something that I did during my first trip 15 years ago (thank you, Avis, for that Porsche 911). Doing this is not advisable today, though, as all the major firms now explicitly prohibit taking their cars onto the 'Ring, and you would be subject to significant fines if you get caught.
ADVERTISEMENT - CONTINUE READING BELOW ↓
The third option—and by far the best—is to rent from one of the many specialty hire companies based at the Nürburgring itself. And among these companies, Ron Simons's RSRNürburg (RSR stands for 'Ron Simons Racing') is certainly among the very best of the lot. RSR offers packages for any budget: from entry-level hatchbacks to all-out supercars, with track insurance to make things a little less painful on your wallet if things go awry. I've been a regular customer of Ron for over a decade, and after he gave me an unforgettable shotgun ride in a Porsche Cayman GT4, I finally corralled the man for a conversation about his journey so far.
How did you get into motor racing? What sort of cars did you race? What series?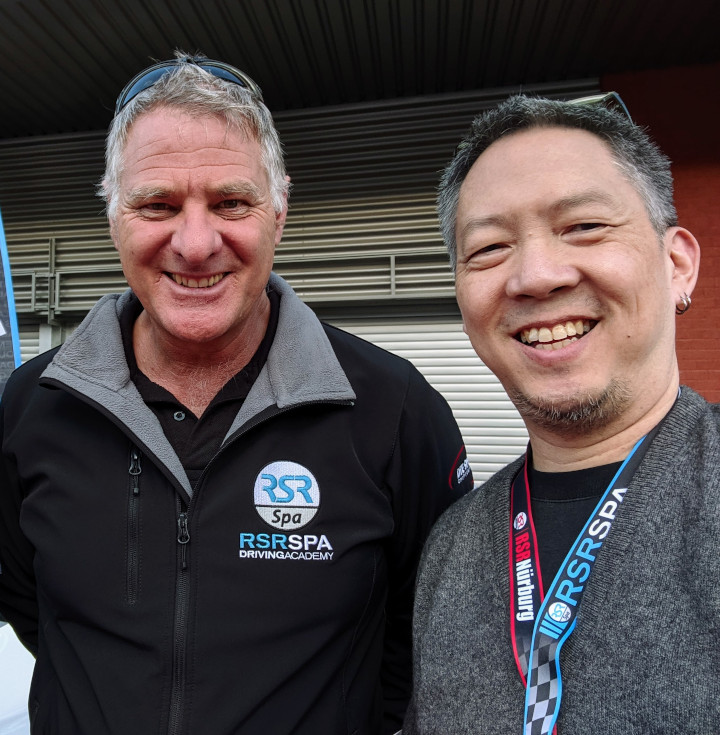 ADVERTISEMENT - CONTINUE READING BELOW ↓
Recommended Videos
I was into speed and the noise of speed from early on, tuning Zundapps and Kreidler 49cc motorbikes so they could reach 60mph (instead of the boring max of 25mph). I got my first car at 15 and I drove it straight to a little oval dirt track where I kept it. Note that 18 was the minimum age for driving cars and I got my driver's license only when I was 19!
My first target was to get a car that could do 120mph. Got an Alfa Alfetta GTV 2,000cc and I drove it at max speed in less than an hour after I picked it up from the dealer. The second target was to get a car with 200hp and I got that in the form of an Alfa Alfetta GTV6 with a 3,000cc Cosworth engine. The third target was to own a Ferrari—got my first one (308GTS Quattrovalvole) just before my 30th birthday. The wildest car I got in those days was a Lancia Delta Integrale 16V. It was tuned to 340hp and 400Nm of torque—a 4WD monster capable of mind-blowing acceleration and speeds in the wet unheard of a few years before.
ADVERTISEMENT - CONTINUE READING BELOW ↓
I'm lucky to have all of these cars still in my fleet.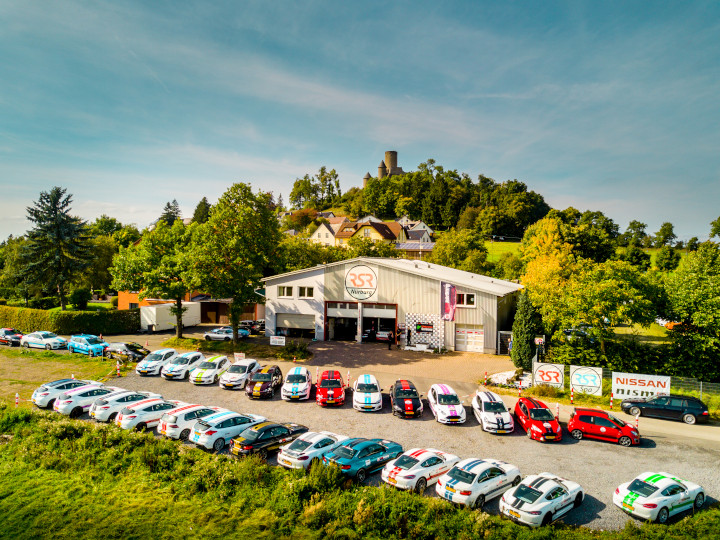 With all that history, I got into racing after I bought an old Group A Alfa Alfetta GTV 2,500cc and started club racing. I won various championships in the UK, Germany, and Holland, then I got the Ferrari 308 Michelotto GTB that I still own to this day as well. Made a living racing Alfa's Ferrari's and Porsches in all sorts of races for a few years, which was such a fun time.
ADVERTISEMENT - CONTINUE READING BELOW ↓
What led you to start RSRNürburg? What were those early days like?
For racing, you need sponsors. Sponsors want to be entertained. First, they are happy with attending an event and enjoying the barbecue. Then they need to be on the track as well. First as passengers, but eventually, they want to drive themselves. That is where it stops since once you allow this, you lose your car and then you lose your sponsors!
The solution was getting a few RWD real cars and start offering drives for sponsors first. This turned into offering drives for car clubs. We had a lot of Alfa, Ferrari, and Porsche clubs coming over to the Nürburgring in the early years, back when the Nürburgring was deserted and the clients knew how to drive. These days, it's usually the other way around!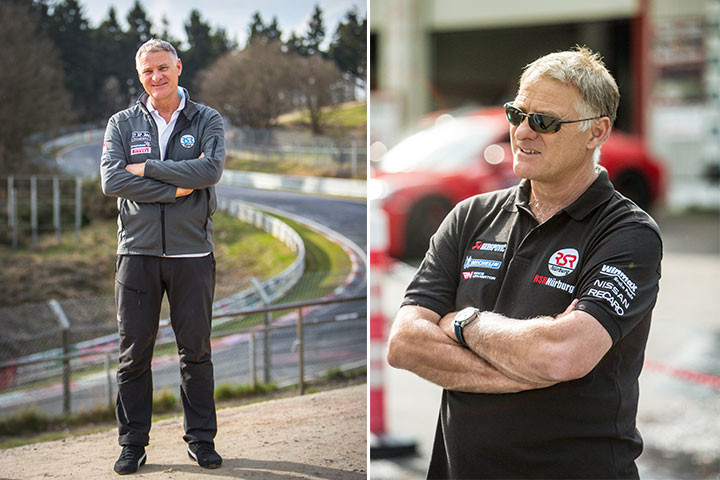 ADVERTISEMENT - CONTINUE READING BELOW ↓
Just like any business, there were early challenges. Just when you think you have it right, you wake up and you're proven wrong. We had a few nightmares along the journey for sure.
But the concept was correct from the beginning. We offered people from around the world the chance to drive the Nürburgring Nordschleife. The Germans had forgotten about the old track and concentrated on the new GP track, which meant the 'Green Hell' was heaven on earth for us. Together with lots of hard work and a little luck, we are still doing alright and in fact, are stronger than ever!
You're one of the pioneers in the industry. What has changed from those early days to today?
The track is still the same, only now it's 100 times busier. Cars today now tend to drive themselves. On a positive note, people with limited car-control skills can now also drive at great speeds.
ADVERTISEMENT - CONTINUE READING BELOW ↓
The Nürburgring is so famous now that first-time visitors have all sorts of preconceptions about what it's like. What are some things that you only realize after actually visiting it yourself?
Nothing and really nothing can prepare you for what it really is like until you get here. The reputation is enormous because the place is sensational and truly a one-of-a-kind place. The beauty of the landscape, the natural flow of the track, the weather, the petrolhead vibe. The everything—cars, cars, cars. There's no other place in the world like this.
What usually surprises most people, both good and bad surprises?
Good: You are so free with cars and driving and noise (many tracks in Europe and the US have noise limits). You can be a car hooligan and nobody cares—up to a certain level, anyway. Car people are 100% accepted, and this is less and less the case in most other places.
ADVERTISEMENT - CONTINUE READING BELOW ↓
Bad: It is so damn difficult to master this track that it is so overwhelming and can be quite frustrating. But this in itself is a good thing since if it would be simple, it probably would be boring as well.
Do you get many customers from Asia? How about the Philippines?
An increasing number. Now it's about 10%. We have 25% from Australia and 40% from North and South America, with the rest from Europe. We only have a few from the Philippines. We hope to get more!
RSRSpa, based at the famous Spa-Francorchanmps circuit in Belgium, is also very established now. But if you had to choose only one, which circuit would it be—the 'Ring or Spa?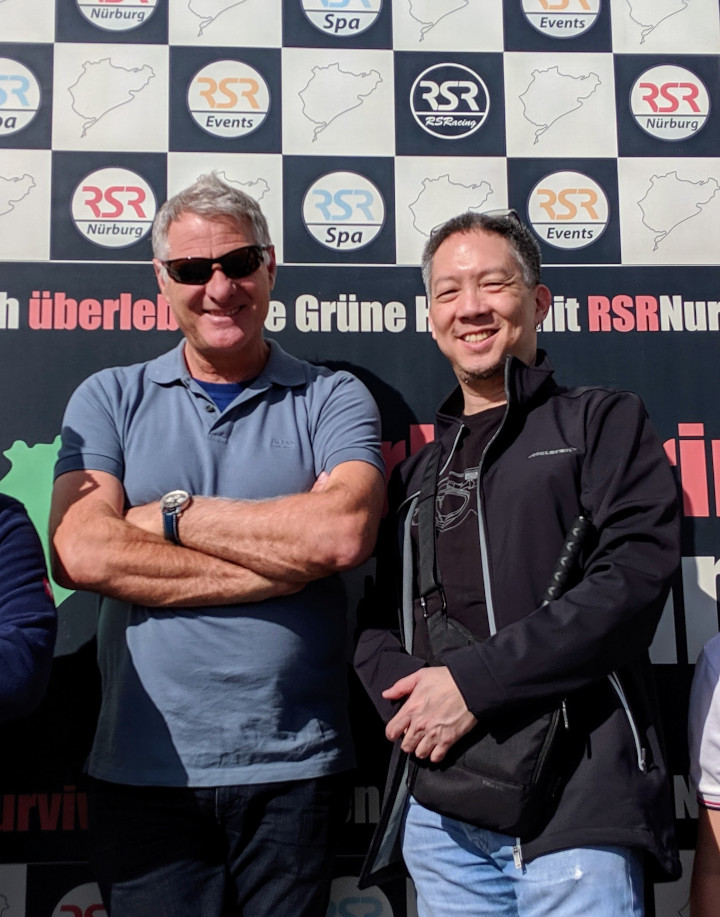 ADVERTISEMENT - CONTINUE READING BELOW ↓
For natural beauty, Spa is the best. For one single corner, it also has to be Spa with the famous Eau Rouge–Raidillon complex. But the Nürburgring, however, is still the most unique in a way that there is none, no other, and will never, ever be another 21km long natural track embedded in the peak of this high Eifel forest landscape. This is the only one!
You've also started expanding RSR's offerings to other circuits Where else do you offer packages and what do these tracks offer in comparison to the 'Ring and Spa?
Most people coming from far away are prepared to travel for the Nürburgring since they see it as the holy grail. Now, with a lot preaching the word that Spa is one of the old historic racetracks of the heydays of motorsport starting around 1898, Spa has become very popular.
The other events we do is simply for offering something different, in addition to the 'Ring and Spa. Also, not everybody knows that the 'Ring and Spa are closed in the off-season that runs from December through mid-March. For 2020, we offer packages at Dijon Prenois in France, Ascari in Spain, and Portimao in Portugal. Check out our calendar on our website.
ADVERTISEMENT - CONTINUE READING BELOW ↓
After doing this for so many years, and having done countless laps, there must be a few stories or experiences that stick out. Can you share one or two particularly memorable ones?
Driving with Derek Bell during the hosting of the first Nissan GT-R launch at the Nürburgring. I was riding with him and he gave it full beans and we almost ran out of road at least two to three times! After I took the wheel and he sat with me, he said after the lap that he didn't know there was so much tarmac you could actually use and admittedly said: "I never really knew the track that good, anyway!"
I've been fortunate enough to have driven some very, very special cars here. We had a track day in November. I was in a Ferrari 288 GTO Evo! One of only three or four cars still in existence. The car was on slicks, and there were slush and hail coming down! I was slowing down coming up the hill after the Carousel, but still got wheel spin before coming to a complete standstill! Thought I saved it, just as the car started to slide backwards down the hill. Luckily, I didn't hit anything, and after 15 minutes, the slush had disappeared and the track was only wet. Nobody can make stuff like this up, but it happened to me in a car like this.
ADVERTISEMENT - CONTINUE READING BELOW ↓
Any message or advice for potential first-time visitors from the Philippines?
Come with the right mindset. Don't time your laps and don't have goals other than to enjoy the place. Drive within your limits, the limits of the track, and the limits of the conditions out there, and nothing that needs to go wrong. Like I always say: There are no dangerous racetracks—only dangerous drivers. And there are no bad cars—just bad drivers!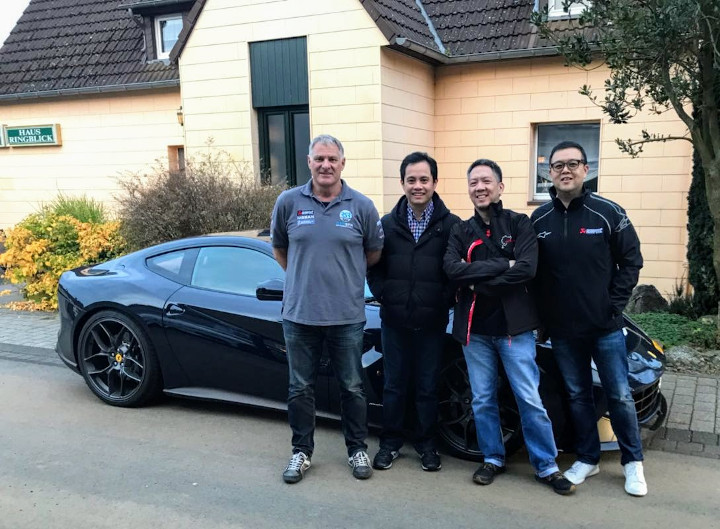 ADVERTISEMENT - CONTINUE READING BELOW ↓