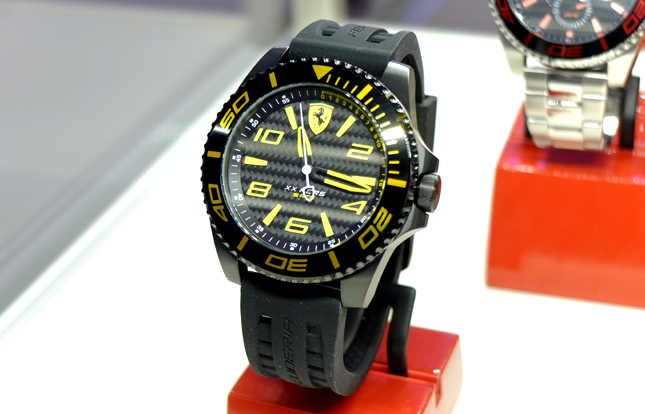 Let's face it: Most of us will never afford a Ferrari in this lifetime. Unless you're in the upper echelon of our country's corrupt political or business elite, you'll have to set aside thoughts of owning an Italian supercar and settle for something a little tamer.
Well, if you can't have one in your garage, you can at least sport one on your wrist. The latest Scuderia Ferrari line of watches is now here in the Philippines, giving fans the opportunity to bring a piece of the carmaker's racing heritage wherever they go.
Drawing inspiration from Ferrari's tech and design, the watches come in a variety of styles and colors. Some of the most eye-catching designs available are in the XX Kers family, which mirrors the Italian company's signature race cars in its elements. In fact, Kers stands for Kinetic Energy Recovery System--a Ferrari-developed technology used to recover energy wasted in braking.
ADVERTISEMENT - CONTINUE READING BELOW ↓
If you happen to be looking for something a little easier on the budget, the RedRev family features two models priced at less than P7,000. They feature a honeycomb texture and matte-black finish, as well as an ergonomic all-around design. Of course, all available watches carry the iconic Prancing Horse shield logo as well.
Scuderia Ferrari brand president Tad Uchtman said that these watches were designed with every type of customer in mind--Ferrari owners, motorsport fans or those who simply appreciate the company in general. "When I say Ferrari, if your eyes were closed, you would get an image in your head--whether it's the race cars or the supercars. For you, we're making watches as well," he declared at the launch.
So, until you win the lottery or inherit a fortune from a long-lost relative, we guess these watches will have to do. Below are the prices of some of the watches in the Scuderia Ferrari line.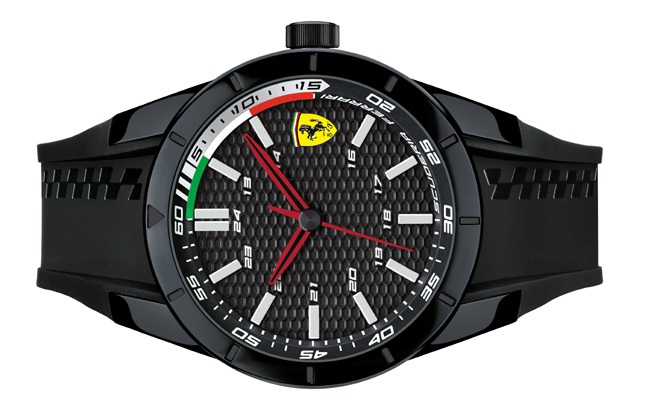 RedRev 0830301 (P6,550)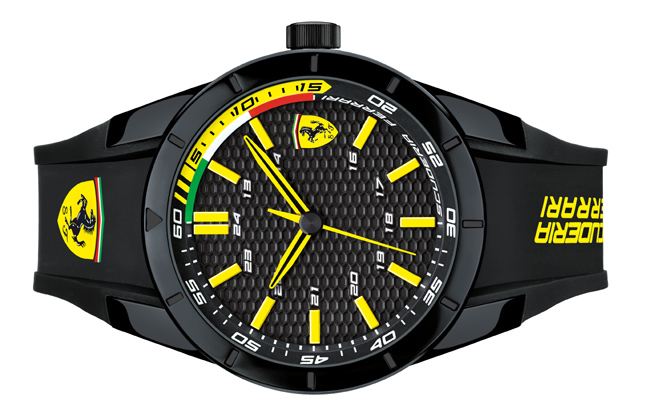 ADVERTISEMENT - CONTINUE READING BELOW ↓
RedRev 0830302 (P6,550)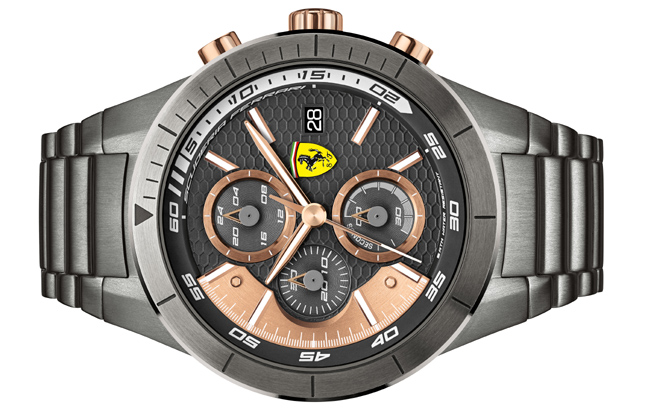 RedRev Evo 0830304 (P19,750)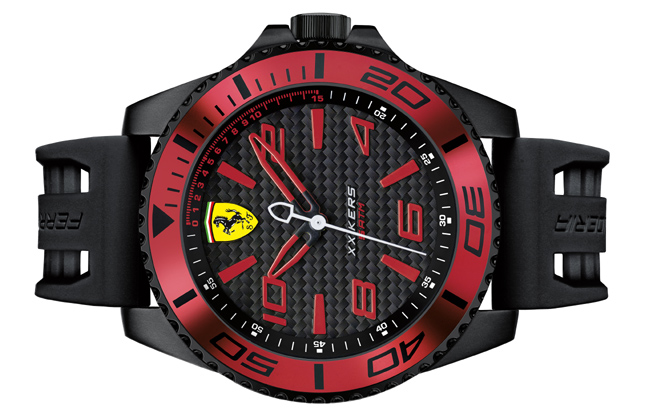 ADVERTISEMENT - CONTINUE READING BELOW ↓
XX Kers 0830306 (P9,750)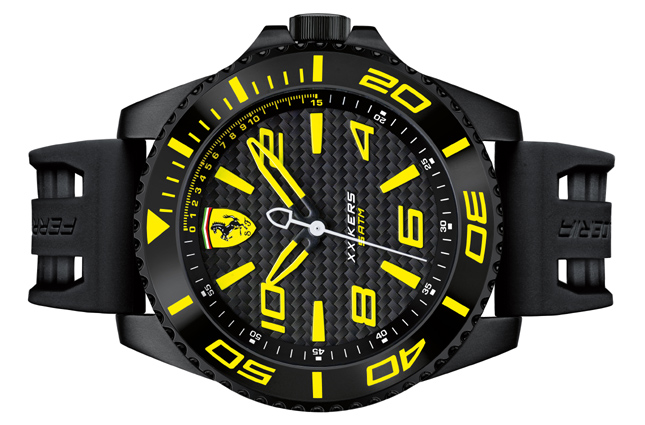 XX Kers 0830307 (P9,750)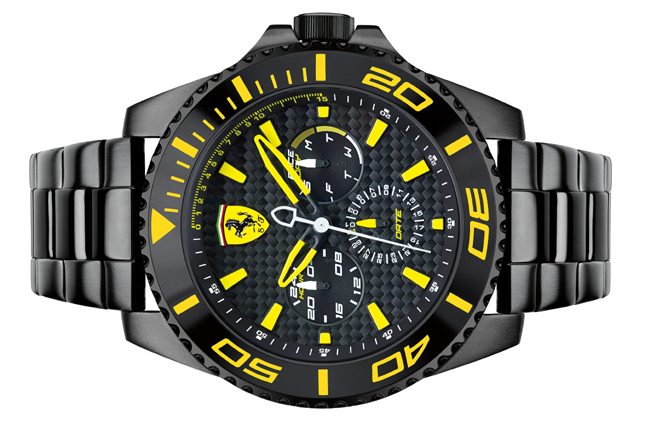 ADVERTISEMENT - CONTINUE READING BELOW ↓
XX Kers 0830309 (P14,750)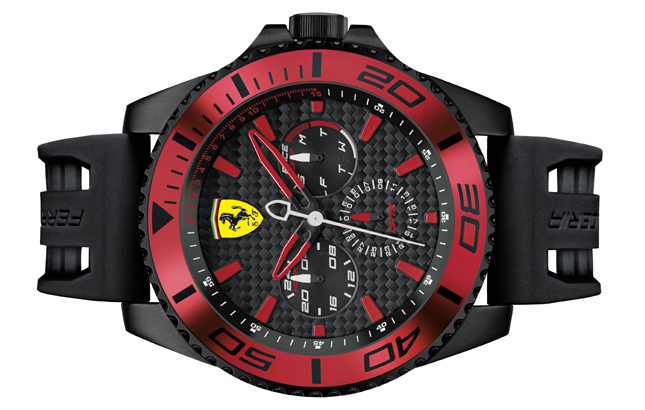 XX Kers 0830310 (P12,250)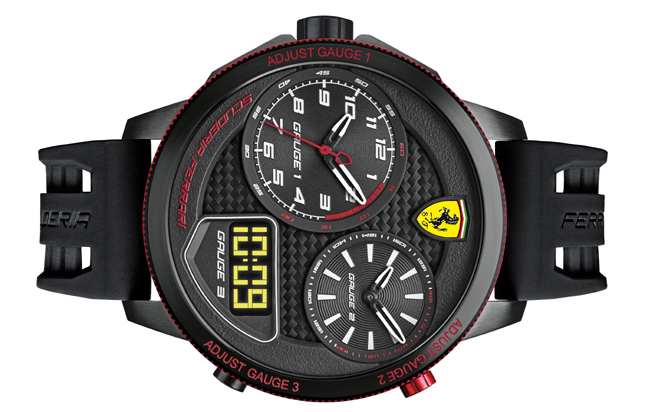 ADVERTISEMENT - CONTINUE READING BELOW ↓
XX Kers 0830311 (P12,250)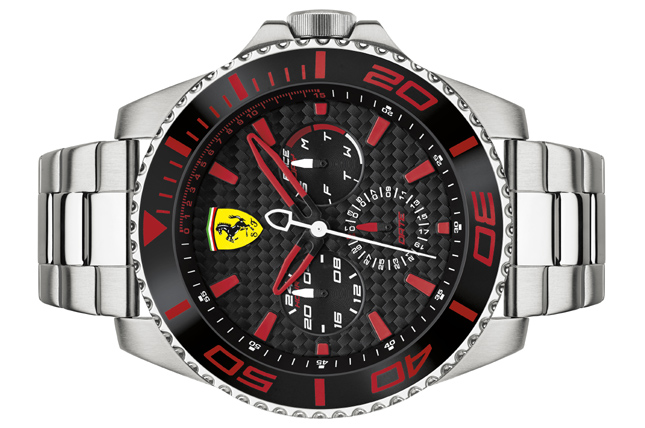 XX Kers 0830318 (P22,250)