Recently, we compared the new-gen Grand Vitara to the smaller European-sourced Vitara that was offered in our market. This time, we will pit the Suzuki Grand Vitara with the new Hyundai Creta, a newcomer to the local subcompact SUV market.
Is Suzuki's latest subcompact SUV the perfect rival for Hyundai's small sports utility vehicle? Let's find out. For this comparison, we'll be using high-trim variants from both brands.
OTHER SIZE COMPAROS YOU MIGHT HAVE MISSED:
Size comparo: How big is the all-new Honda BR-V?
Size comparo: How big is the all-new Toyota Innova compared to the Geely Okavango?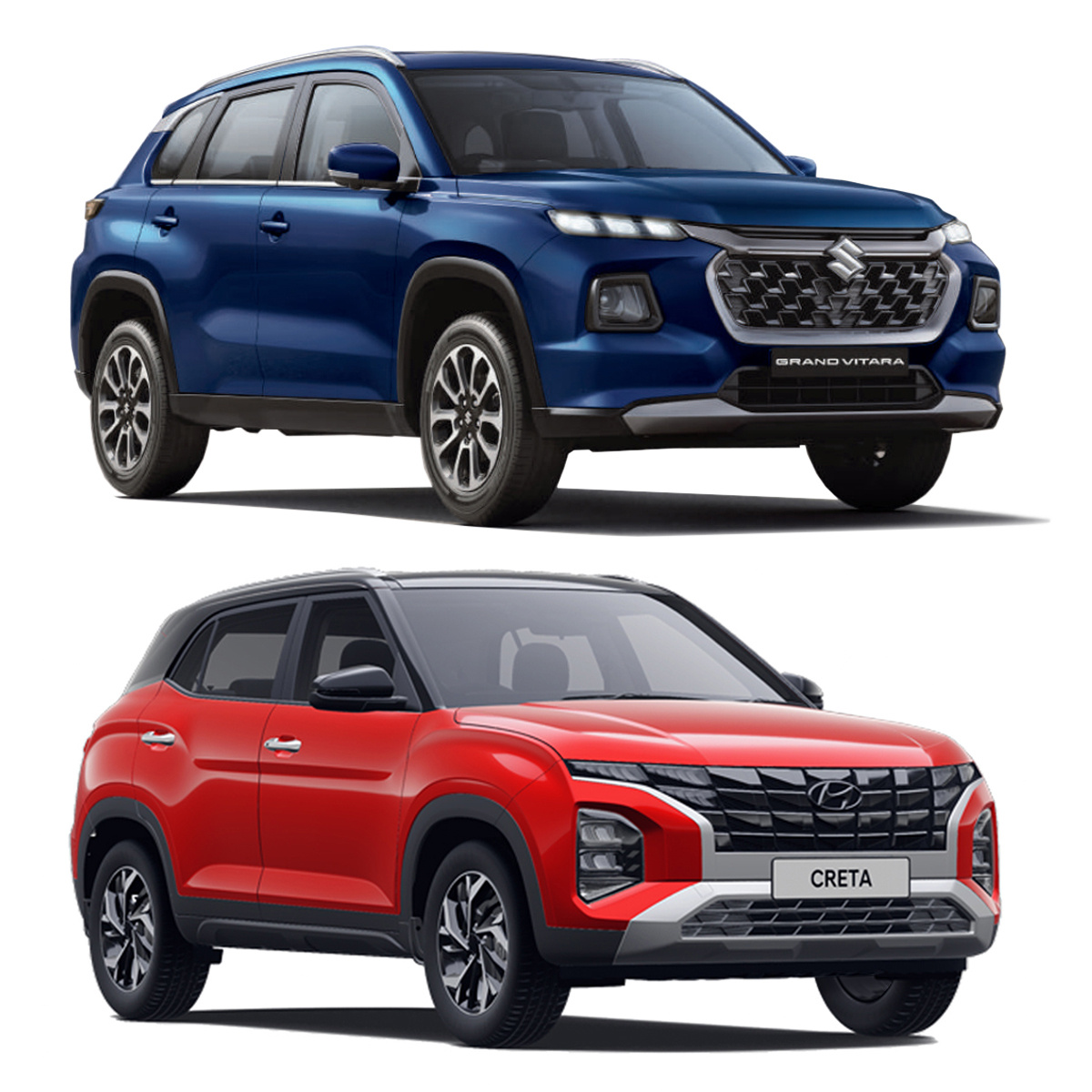 The all-new Grand Vitara measures 4,345mm long, 1,795mm wide, and 1,645mm tall, making it 30mm longer, 5mm wider, and 15mm taller than the Creta. The new Suzuki SUV rides on a 2,600mm wheelbase, which makes the gap between axles 10mm less than its Hyundai rival. The Grand Vitara has a 210mm ground clearance, a 10mm advantage over the Creta. Both the Suzuki and Hyundai Creta are equipped with 17-inch wheels shod with 215/60 R17 tires with a 27.2-inch diameter.
ADVERTISEMENT - CONTINUE READING BELOW ↓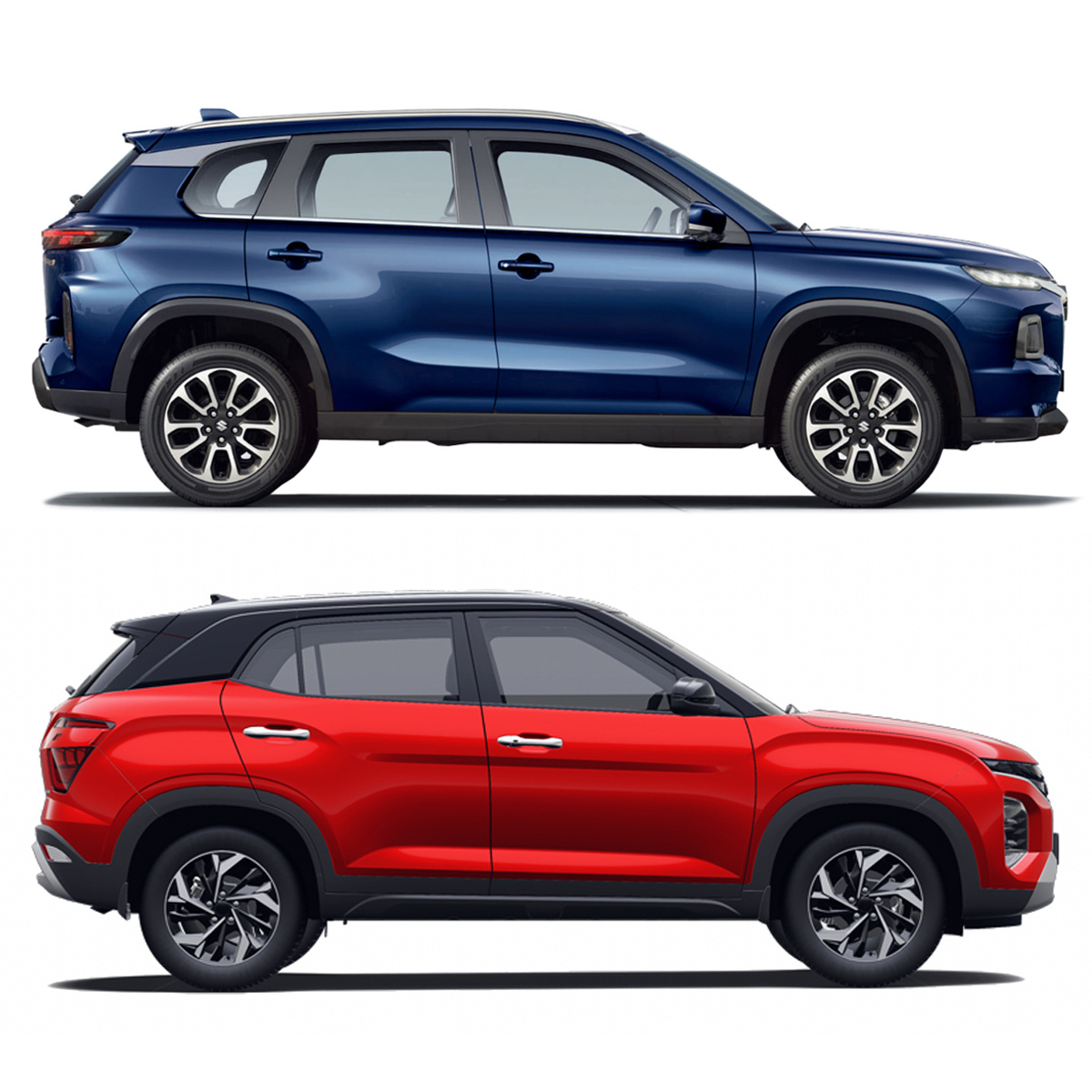 The profiles of these two small SUVs are remarkably similar. The Grand Vitara appears to have a slightly longer hood, but this is mostly due to its more upright front end versus the Creta's grille which curves back a bit. The six (side) window greenhouse of the Suzuki gives it the illusion that it's bigger than it really is. The Creta on the other hand has broad C-pillars and no third-side windows.
The Grand Vitara and Creta have many similarities including exterior dimensions, and it's not really that surprising when you take a look at each vehicle's background. Both models were developed for emerging markets, so there's a focus on practicality and value. This also explains why these two small SUVs are on the larger end of the subcompact segment.
ADVERTISEMENT - CONTINUE READING BELOW ↓
Recommended Videos
Here is a quick spec refresher, both subcompact SUVs are powered by 1.5-liter naturally aspirated gasoline engines. The Suzuki goes a step further by giving its powerplant a mild-hybrid system. The Grand Vitara's 45-liter fuel tank is five liters greater than the Creta, despite the former being a mild-hybrid and theoretically more fuel-efficient. Both are front-wheel drive-only, at least in the region.
The Grand Vitara is offered with an AWD option in India, and while the Creta was briefly offered with an AWD option in Russia, production there was stopped in early 2022. As expected, both unibody SUVs are built on car-derived platforms and feature independent MacPherson strut suspension up front with a low-cost compact torsion beam setup at the rear.
Would you consider the new mild-hybrid Grand Vitara over the Creta? Let us know in the comments.