There are few things more satisfying than seeing your ride clean from top to bottom and glimmering from a fresh coat of wax. It's a feeling of pride unlike any other—one that leaves you staring at your car over and over again long after the job is done. 
While we can all appreciate that feeling, some us don't always have the time, means, or motivation to keep our car looking flawless at all times. Sure, it'd be fun to hang around a car wash and shoot the s*** with the owner and his employees as you buff and shine your afternoon away, but the realities of life often have other plans. And while you can always clean your car at home, sometimes the weather's too hot to do anything outside. Or your pizza just arrived. Or a new episode of your favorite Netflix show just dropped. Excuses, excuses, excuses. 
This is why I personally admire companies that make the car-cleaning process simple, fuss-free, and, most important, accessible to even the laziest of Juans who just want to get the job done fast. Sonax is one such company, and we were fortunate enough to sample its products recently while staying at home under quarantine. Our favorite out of the bunch by far is the High Speed Wax, which can leave your ride glossy without the need for any real elbow grease.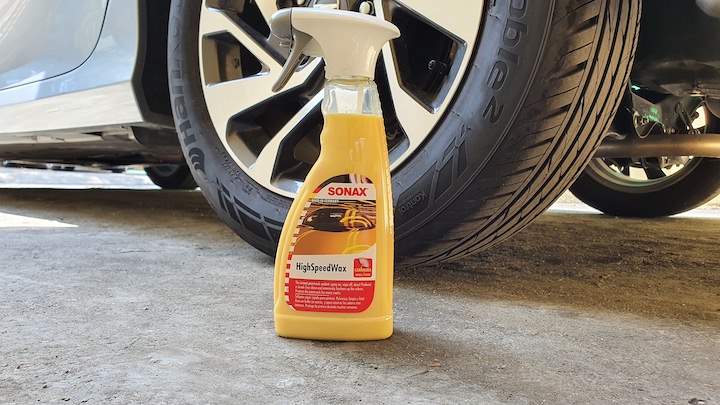 ADVERTISEMENT - CONTINUE READING BELOW ↓
To give you an idea, we'll show you how it's done. Before you do this, make sure your car has been washed and rinsed properly, and isn't hot to the touch or under direct sunlight. All you'll need is the wax, a damp sponge or cloth, and a microfiber towel. 
1) Shake the bottle and spray the product onto your car sparingly, especially if the car is still wet. Two or three sprays is enough to cover a door.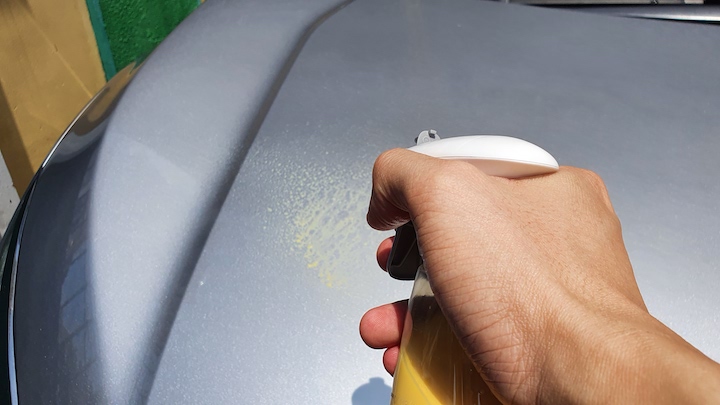 2) Use a damp sponge or cloth to spread the wax.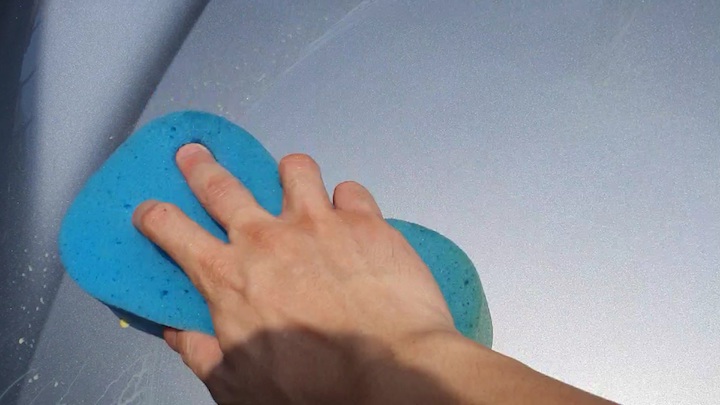 3) Use a microfiber towel to polish off the surface.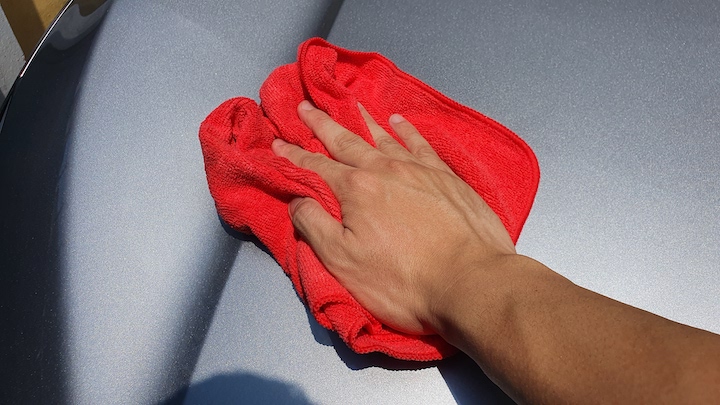 4) Repeat steps one to three for the rest of the car. Run your fingers over the freshly waxed surface for extra pogi points.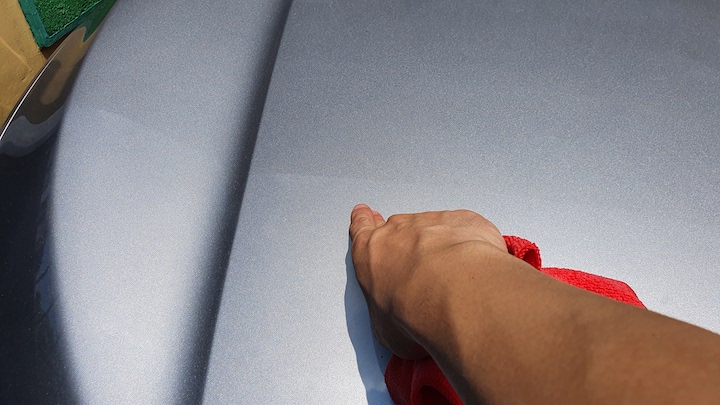 Now, does this process leave your car as smooth and grit-free as it would have been had you used a buffer? No, of course not. But you will still feel and see a noticeable difference between the waxed and unwaxed panels of your car. Also, it took us no more than two minutes to finish the hood, and that included stopping to take photos. That means you can finish the job and still have plenty of time left to laze your afternoon away. 
ADVERTISEMENT - CONTINUE READING BELOW ↓