The local compact SUV market is comprised of models both old and (relatively) new. You've got the long-time favorites like the Honda CR-V and the Nissan X-Trail, which we've all seen on our streets since the mid-'90s/early 2000s. Then there are the younger entries to the market, like the Mazda CX-5 and the latest-generation Ford Escape.
ADVERTISEMENT - CONTINUE READING BELOW ↓
It's easy to see the appeal of these big-but-not-so-big vehicles. They give you more storage and seating space than a sedan or even a crossover, but without the heavy price tag of a midsize or full-blown SUV. Plus, their respectable ground clearance will keep you safe from any low-level urban or weather dangers you might come across. For a lot of people (and some families), a compact SUV fits their daily and occasional road-trip needs.
With quite a few entries to choose from, it's tough pickings out there for interested compact SUV buyers. To help you make a more informed choice, we've put together an infographic that showcases the top-of-the line variants of some of the leading compact SUVs today. Let us know your pick by answering the poll below.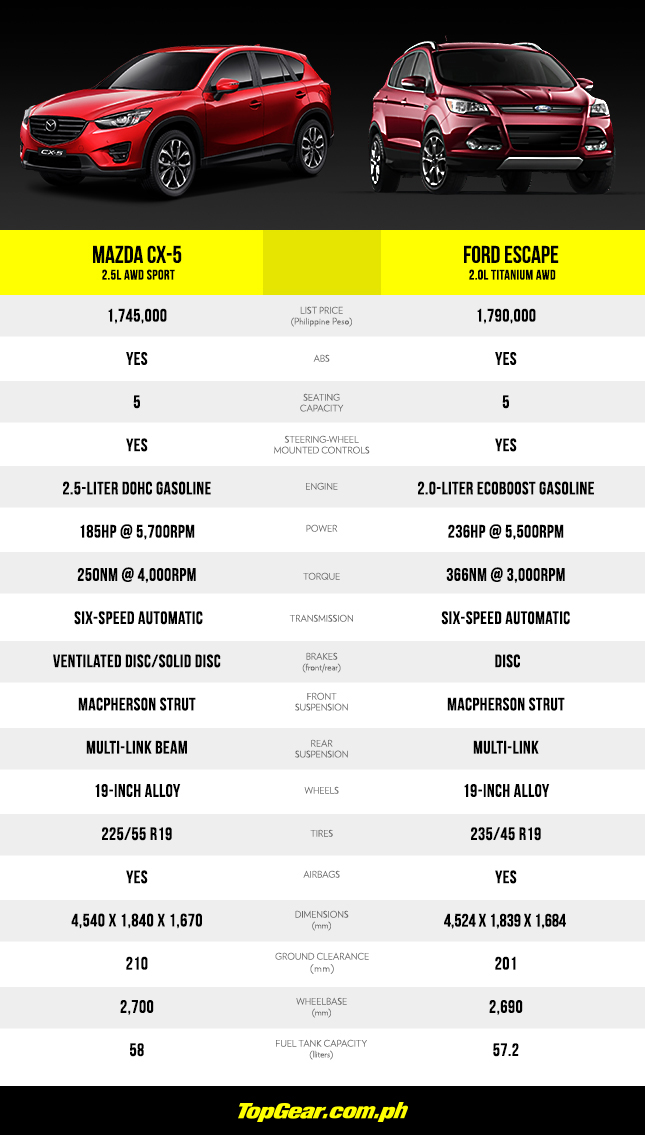 ADVERTISEMENT - CONTINUE READING BELOW ↓
Recommended Videos