It's been almost a year since Netflix announced that Stranger Things will be returning for a fourth season, and we reckon fans of the award-winning series are already itching to see the latest installment by now. Unfortunately, 2021 is still several months away, so you guys have to wait a bit longer for the big premiere.
That said, there is something on the horizon that you fans out there—at least those from Downtown Los Angeles (DTLA), that is—can look forward to: the 'Stranger Things: Drive-Into Experience.' According to the event website, the drive-thru experience will offer fans an immersive trip through Hawkins featuring real-life locations from the series paired with "mind-blowing audio and visual effects."
The experience supposedly begins at Starcourt Mall, so expect things to go upside down real quick. Expect all things retro as well, as this will basically be a trip back to 1985. The official description reads: "You will unlock the untold story of Hawkins in this unique format event. You'll dive into and explore a living, breathing story to savor some of the best moments from the Netflix series and maybe even witness some unforeseen and unusual occurrences."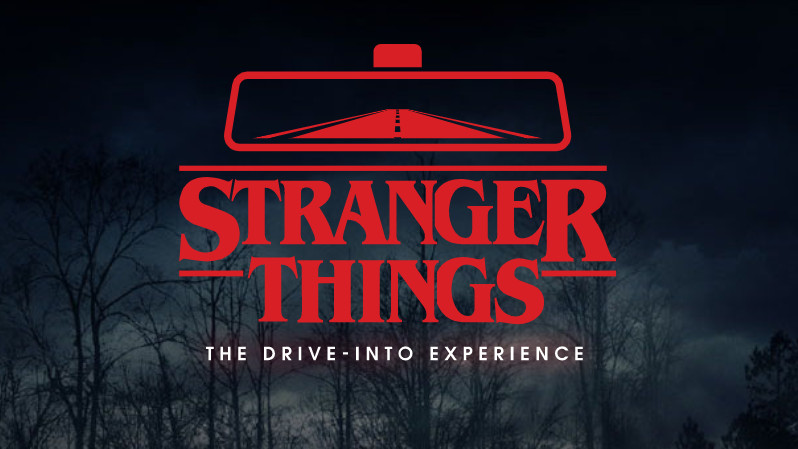 Continue reading below ↓
Recommended Videos
The drive is estimated to last about an hour, and event-goers will get to enjoy everything from within the comforts and safety of their own vehicles (because COVID-19). Bicycles won't be allowed, but you might get bonus points if you drive a Chevy K5 Blazer. The entire thing is said to be rated Eleven out of 10, but that would still be a matter of preference, of course.
The pop-up is set to open in October 2020 at an undisclosed 'central location' in DTLA. Those aged 12 and up will be allowed to enter. Tickets start at $59 (about P2,800) per car and will be available starting August 26.
What do you think of this new gimmick? Would you want to try it out for yourself?