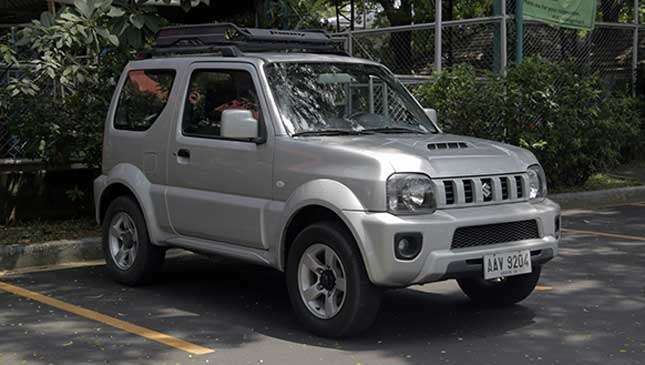 Since its launch in the '70s, the Suzuki Jimny has been a favorite of off-roaders and enthusiasts who want a real-life version of an RC crawler. Though the nameplate is nearly five decades old, each generation tends to stick around for a long time. For reference, the current one has been around since 1998.
Okay, so given the fact that it's been around since Backstreet Boys CDs were all the rage, does the third-gen Jimny still hold up in 2017? If you ask us, the answer is a firm yes, provided you're its target market. Here's why:
Continue reading below ↓
Recommended Videos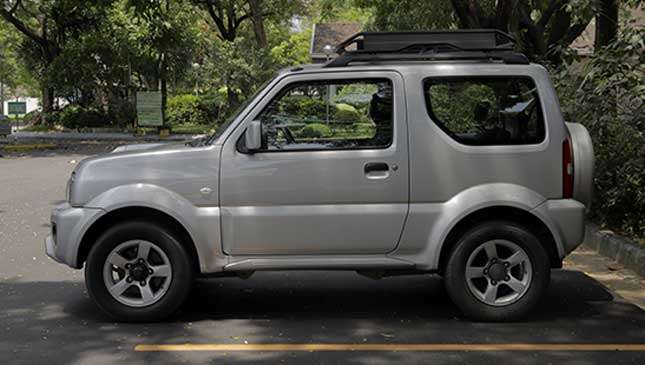 1) It's a lot of fun to throw around. Remember the bit about being a real-life RC crawler? Driving the Jimny certainly feels like one. Thanks to its short wheelbase, stout body, and high ground clearance, throwing this subcompact SUV around, weaving it through obstacles, and driving it over bumps is quite a thrill. The 1.3-liter engine only puts out 81hp, but it's plenty considering that the vehicle's curb weight is just a smidge over 1,000kg.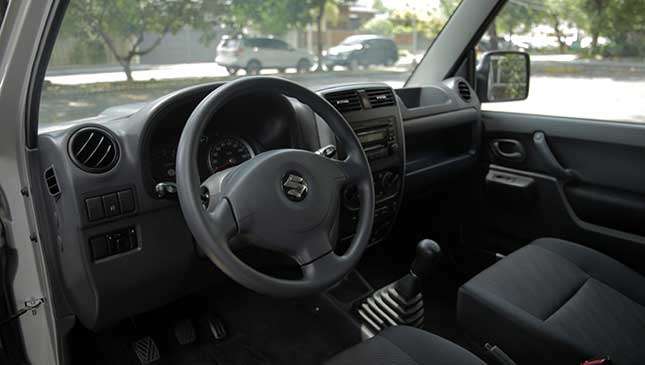 2) Driving it is an old-school experience. It already looks old-school, so it's no surprise that the drive feels that way, too. Manual transmission? Check. Stiff clutch? Check. Throwback steering system that makes you groan at low speeds? Check. Everything about how the Jimny runs, from the recirculating ball with hydraulic assist to the five on the floor, will bring you back to a bygone era. Even the center controls consist of big, bulging knobs and buttons. There are some modern touches on this top-of-the-line model though, like power windows and buttons to activate the 4x4.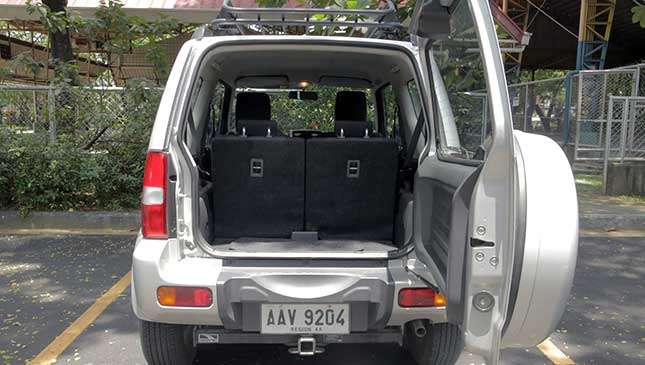 3) It's good for rugged road trips, but don't expect a lot of space. If you plan to explore parts unknown in the Jimny, plan your cargo and passengers wisely. There's not a lot head- and legroom inside, and the same goes for the cargo compartment in the rear. Ingress is a big task for the average-sized adult, who will be cramped in the rear seats anyway. Cargo space is a paltry 113 liters with the seats up and only 324 liters with them folded down. You'll have to decide whether your passengers or your gear is more important.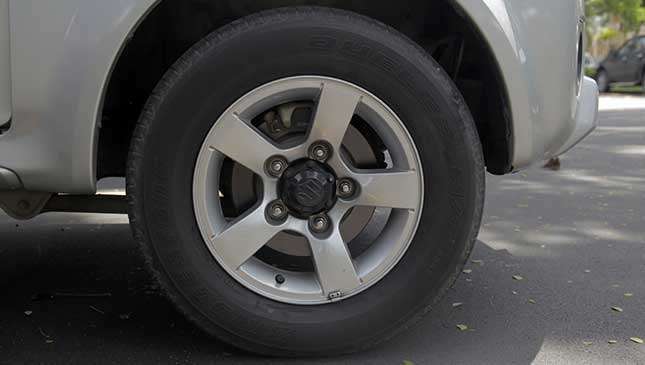 4) Its suspension isn't traffic-friendly. Yes, the Jimny is ideal for braving off-road terrain as a weekend warrior vehicle, but it's so-so as a daily driver. The stiff and bumpy ride, coupled with the stiff clutch, had my joints feeling sore after a few days in Metro Manila's horrendous traffic. For the record, I'm only in my late 20s, so I can just imagine how much worse it is for more seasoned motorists.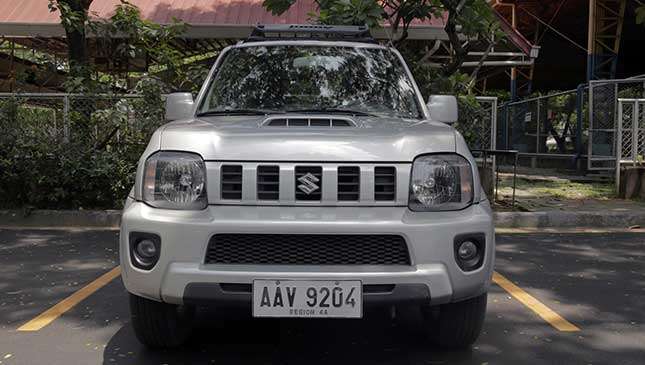 5) We'll be seeing the new one very soon. The Tokyo Motor Show happens next month, and Suzuki is expected to unveil the all-new version. So cherish this model while you still can, but worry not--the new one is said to retain that classic retro styling we love so much.