1) Ford Fiesta ST RX43
The star of Gymkhana 5 was a 600hp Fiesta developed for KB's assault on the 2013 Global Rallycross Championship, and capable of 0–96kph in under two seconds. Just as well--its course involved outmaneuvering a giant spiky wrecking ball.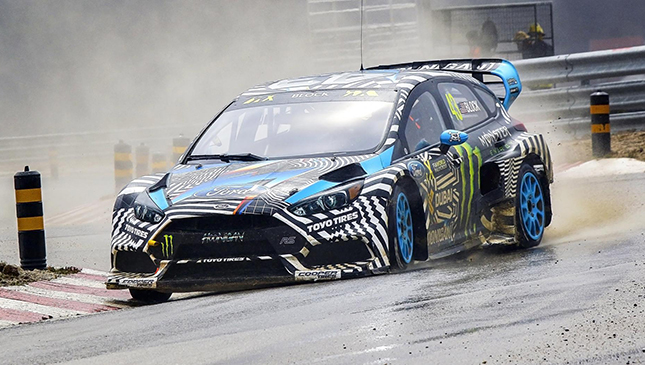 2) Ford Focus RS RX
Ken's latest toy, seen hanging its tires out over a dock in Gymkhana 9, is also his 2016 World Rallycross Championship car. Its engine is smaller than the road-going RS (2.0-liter versus 2.3), but with 600hp, far mightier. Drift mode is compulsory.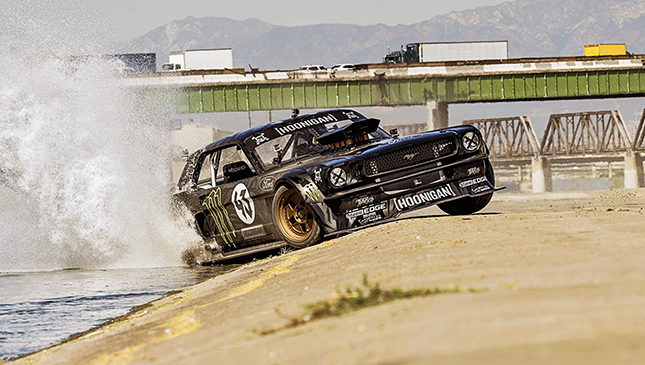 3) Ford Mustang Hoonicorn RTR
You might have seen this one giving Matt LeBlanc a gentle sightseeing tour of London, or taunting lowriders in Gymkhana 7. Either way, you're unlikely to forget a 1965 Mustang slammed and boosted to 845hp with a madman behind the wheel.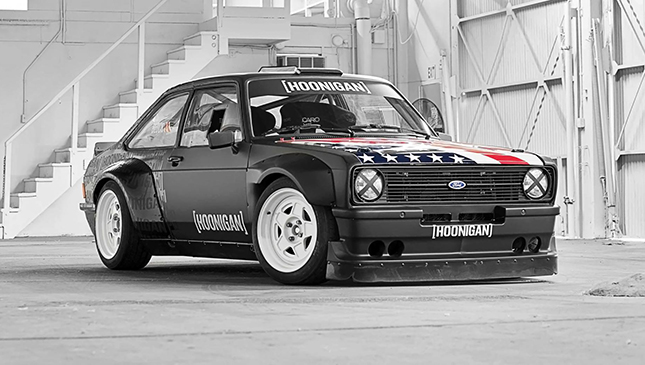 4) Ford Escort MKII RS
Once a 1978 Escort MkII RS, then a tarmac rally car, now a full-bore rear-drive Hoonigan special with 333hp from a nat-asp 2.5-liter four-cylinder (that revs to 9,000rpm) and a six-speed sequential gearbox. Yet to star in a Gymkhana video, but it can't be long, surely?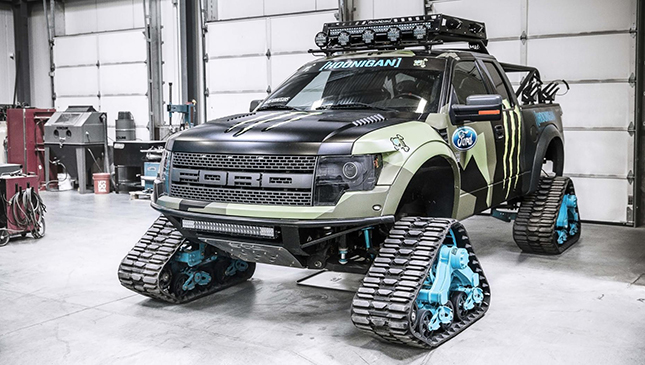 5) Ford F-150 Raptortrax
Ken isn't picky about what shape the tires he destroys are. This is an F-150 Raptor, featuring snowboard racks, a roof basket, and a rear-mounted winch. More important, it has a 6.2-liter V8 and four Mattracks—perfect for carving up the piste in the wrong direction.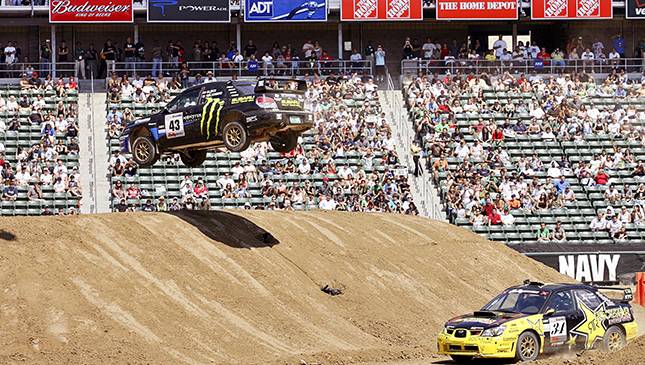 6) Subaru Impreza WRX STI
The one that started it all. In 2008 Block took his 530hp 2006 WRX STI to an airfield, gunned it down the straight and then, without warning, flicked it into a massive drift that changed everything. Gymkhana 1 has 15 million views and counting.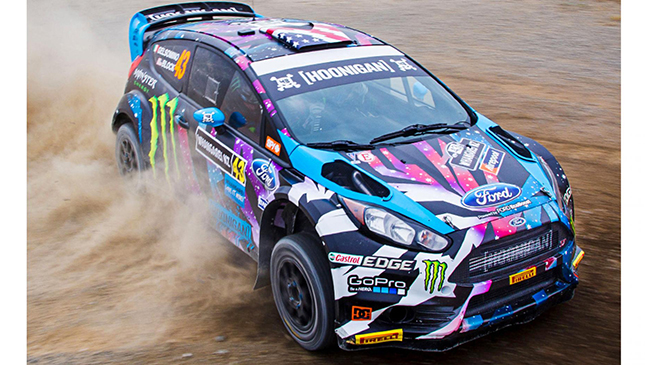 7) Ford Fiesta ST HFHV
The Hybrid Function Hoon Vehicle might have a silly name, but as well as performing in Gymkhana 4 it has the ability to be adapted for Rallycross racing and stage rallies. A mere 350hp from its 2.0-liter turbo might sound puny, but 0–96kph in 2.3 seconds isn't.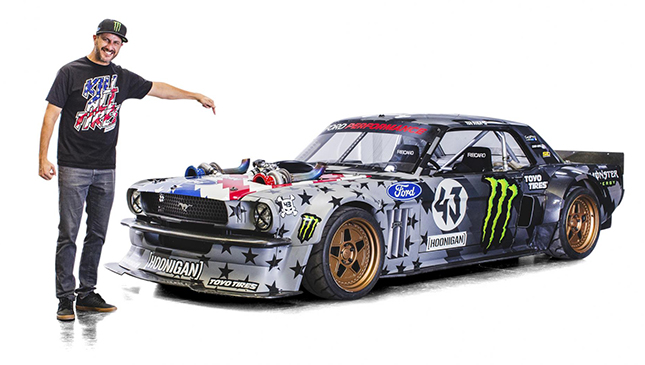 8) Ford Mustang Hoonicorn RTR V2
Very few people will look at the Hoonicorn and see further potential, but the Hoonicorn V2 is that potential realized. Adding two protruding turbos and methanol to the 6.7-liter V8 uncorks 1,400hp and creates, in Ken's words, "the most frightening thing I've ever driven." Oh goody.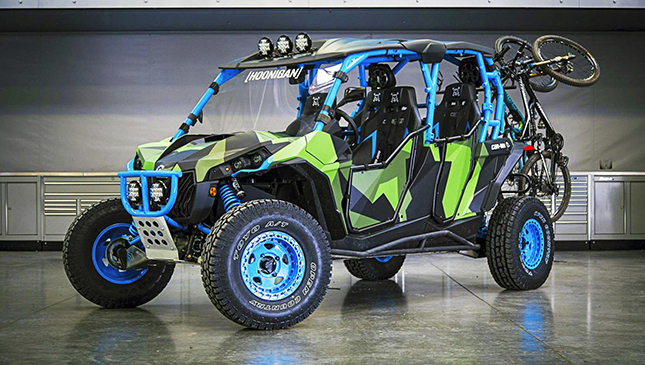 9) Can-Am Maverick Max X RS Turbo
When you live in Utah, you need something capable of pummeling the surrounding dirt tracks into submission, and taking the kids to school. This 130hp Can-Am Maverick ticks those boxes with four seats, a custom bike rack, windscreen and doors.
NOTE: This article first appeared on TopGear.com. Minor edits have been made.