Before we proceed, let's get one thing out of the way: Taylor Swift is the most popular singer on the planet right now, period. Her 78.5 million followers on Twitter and 74.9 million fans on Facebook support this statement. Just leaving these numbers here in case someone questions us about the significance of discussing an American chanteuse who crafts pop lyrics out of her broken heart.
Anyway, Taylor--as famous as she already is--has been hogging the spotlight this week because of how fast she has seemingly moved on from breaking up with DJ Calvin Harris to smooching with English actor Tom Hiddleston. It's amazing how, um, swiftly she can leave one relationship behind and race toward a new one. Hasn't she heard of the three-month rule?!
It's so fascinating that people have been posting about this on social media. Including us.
Last night, we posted this meme on our Facebook page...
ADVERTISEMENT - CONTINUE READING BELOW ↓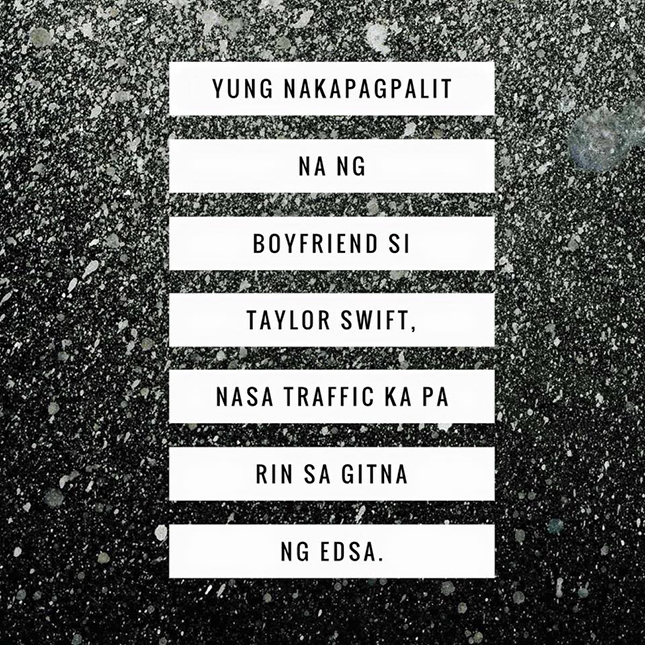 It was a hit. As we write this, the meme has collected 37,000 likes, 3,400 shares and 600 comments. Either our followers are diehard fans of Taylor, or they're just truly impressed with the sheer speed with which she has acquired a new boyfie (or kissing partner, whatever).
The amusing thing is that people have been contributing their own Taylor Swift motoring hugot lines, and we've picked our 10 favorite ones. Read them and try not to suppress that laughter. Enjoy.
Top photo from Taylor Swift's Facebook page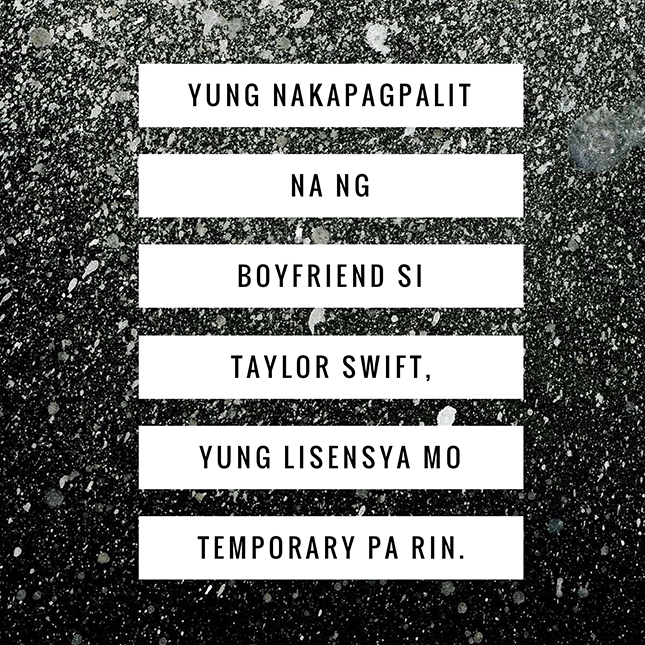 From Erish Duque Priniel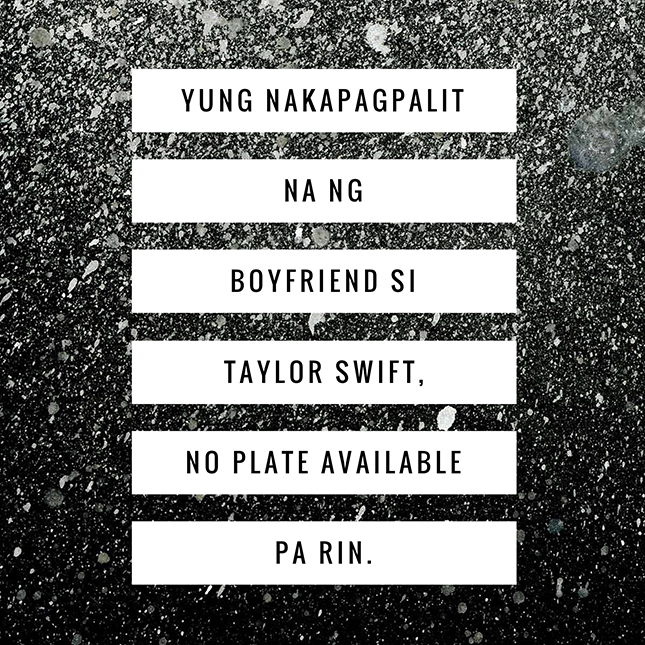 ADVERTISEMENT - CONTINUE READING BELOW ↓
From Apol de Claro Jr.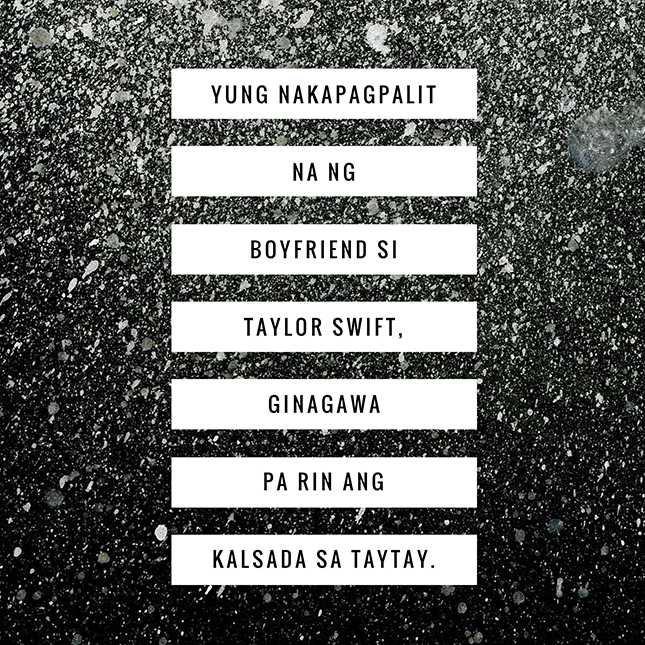 From Emmanuel Orido Espeña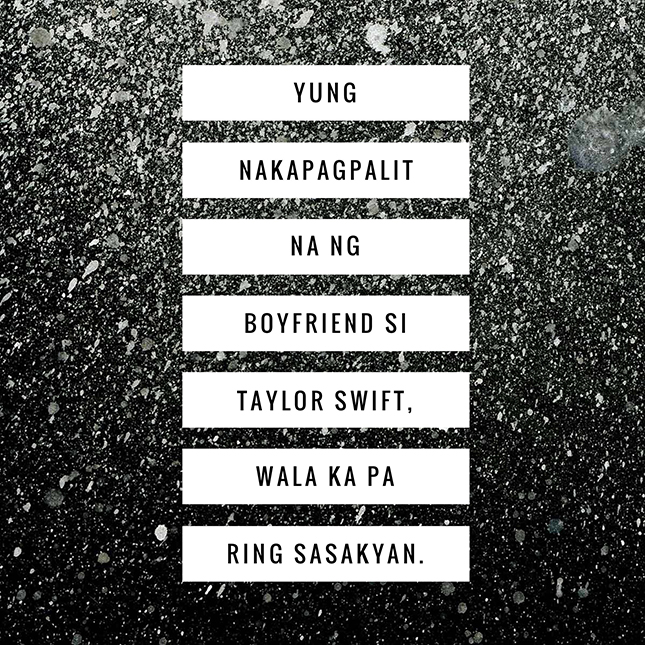 ADVERTISEMENT - CONTINUE READING BELOW ↓
From Anthony Eufracio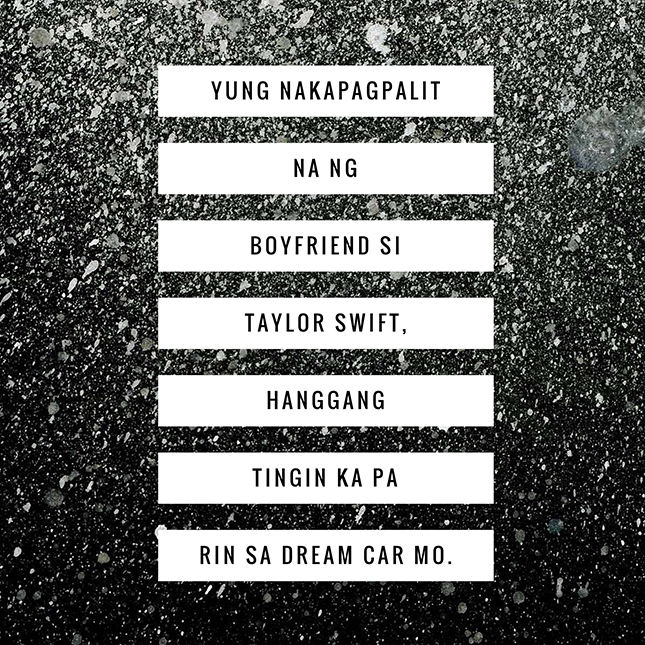 From Zandrina Rubio
ADVERTISEMENT - CONTINUE READING BELOW ↓
From Chardz Calipjo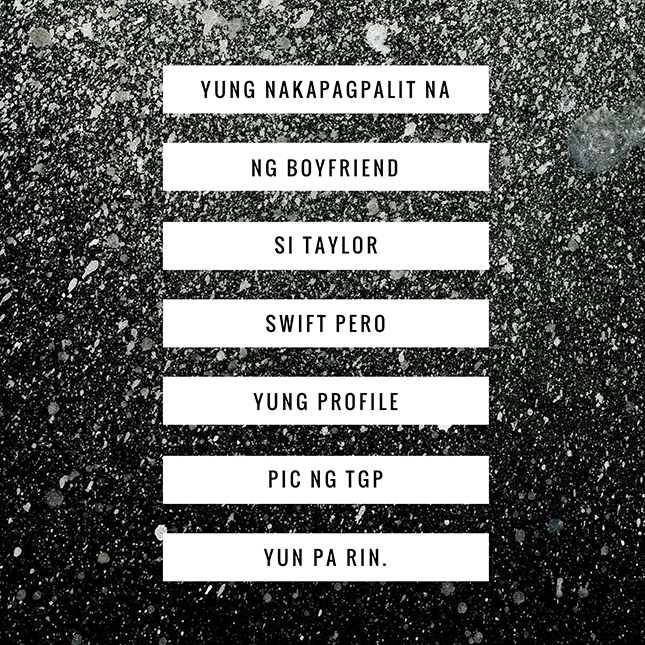 From Larri Flores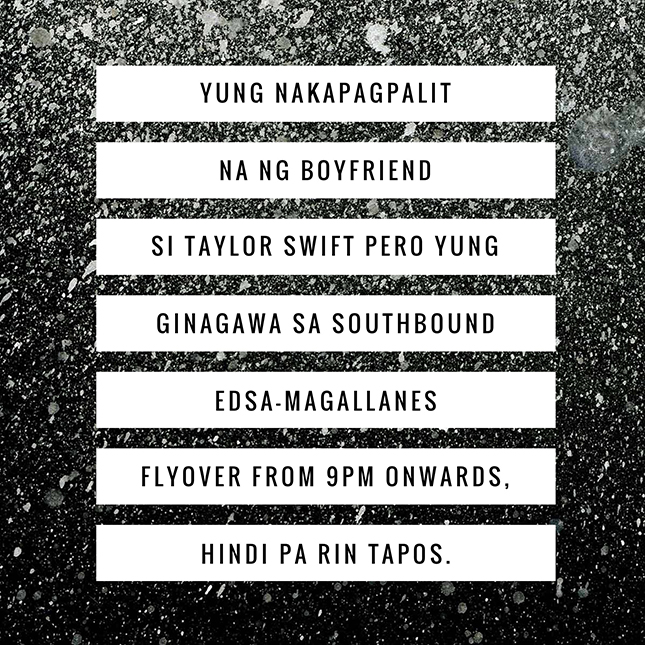 ADVERTISEMENT - CONTINUE READING BELOW ↓
From Chuck Cepe
From Carl Dionco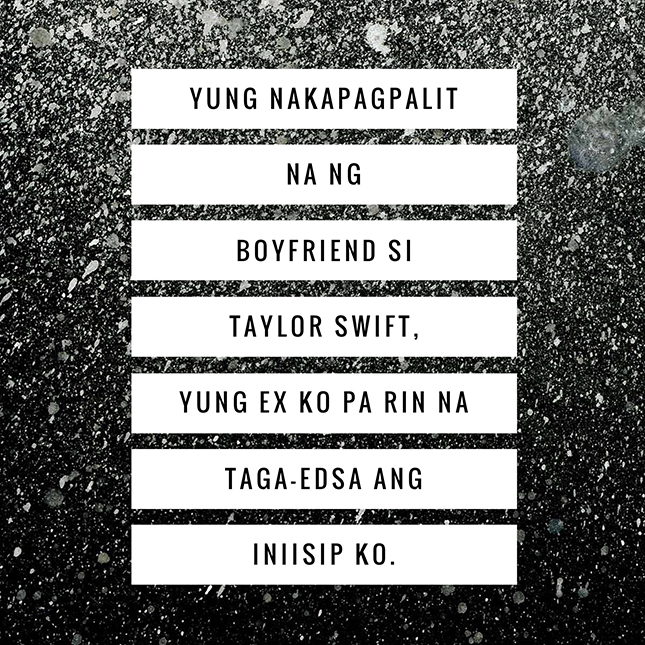 ADVERTISEMENT - CONTINUE READING BELOW ↓
From Raph Cariño