Welcome, everyone, to the Binz.E. Yup, it's a Tesla Model S that's been converted into a hearse.
The work of German coachbuilder Binz International, together with UK companies Coleman Milne and Woodall Nicholson, the Binz.E is built in Germany and based on your choice of new or used Model S.
Available in right-hand drive for us Brits, we're told the Binz.E uses "compression composite sandwich construction" (whatever that is) to maintain rigidity, and can do up to 354 kilometers on a single charge. No word on whether Binz will hearse-ify a Model S Performance, complete with Ludicrous Mode. Now wouldn't that be something.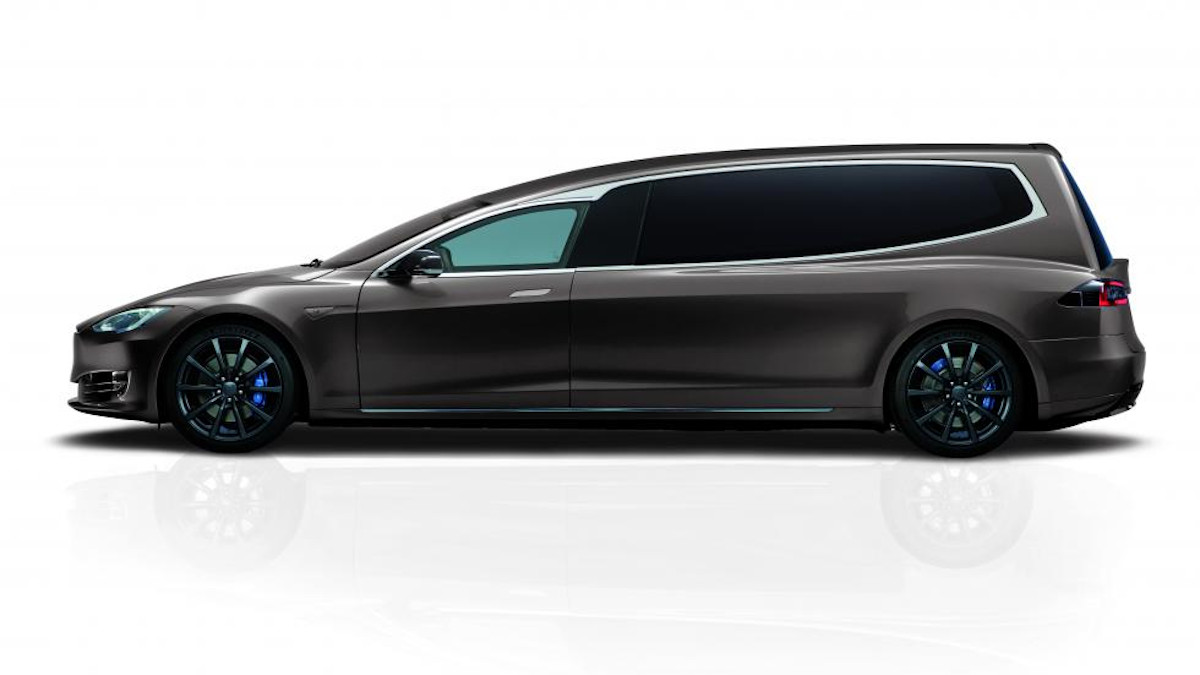 Continue reading below ↓
Recommended Videos
Some hearses keep their rear doors, but the Binz.E ditches them in favor of more space for all-important cargo. Which is just fine. Hearses always look a bit odd thanks to their lengthened wheelbases and raised rooflines, and this Model S is no exception. Just look at the trim around the top of the doors.
Would you want your last ever journey to be in the back of one of these things? Answers below, please.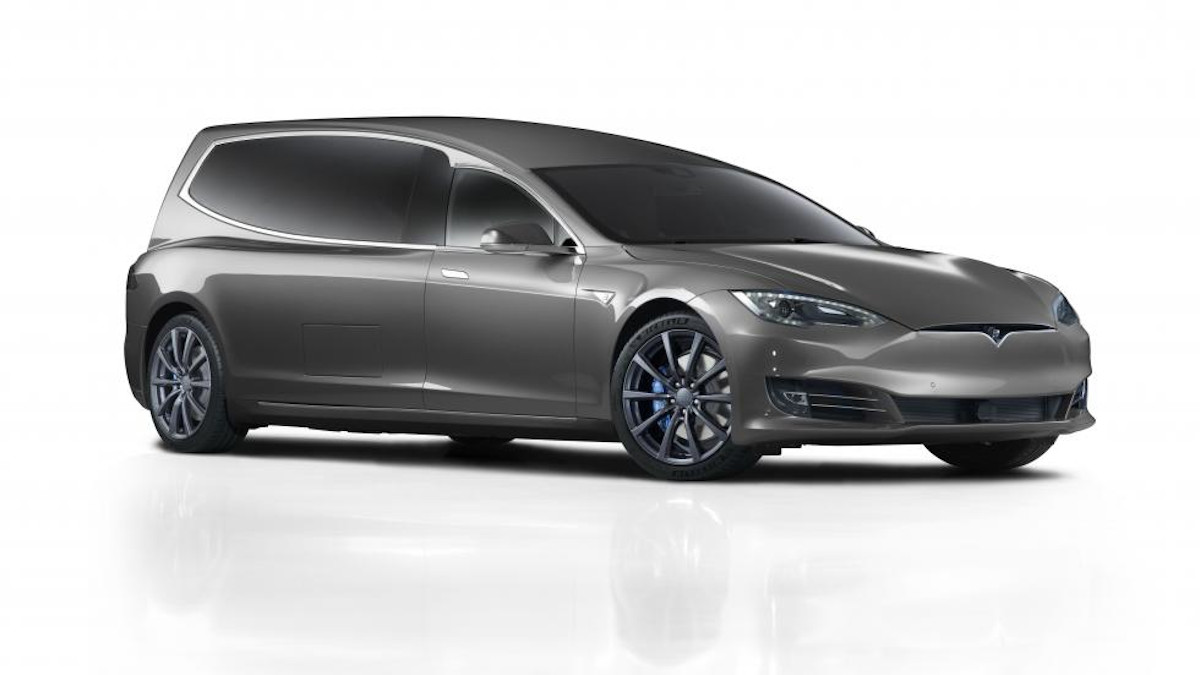 NOTE: This article first appeared on TopGear.com. Minor edits have been made.