It's that time of year again, when the slightest of rains result in car-sinking flash floods. Attribute it to whatever you want--faulty drainage system, global warming, overpopulation, typhoons--but the truth of the matter is that floods are part of Philippine motoring during the rainy season. They will come and go just as they always have, and it doesn't look like things are going to be different anytime soon.
Well, it's time to fold up those jeans and change into your good old-fashioned tsinelas. But sometimes flip flops and a sturdy umbrella just won't take us to our destination in decent comfort and safety. Take a car, then? But what car can wade through knee-deep water without its driver fearing the worst?
Here, we've compiled the most flood-ready vehicles on our market, based solely on their manufacturer-stated wading depths. If you're buying a new car soon and you live in a flood-prone area, you might want to check out this list.
Continue reading below ↓
Recommended Videos
Chevrolet Colorado Tracker. Launched at this year's Manila International Auto Show, the Colorado Tracker packs a second-generation Duramax turbodiesel capable of 200hp. It is also endowed by a wading depth of 880mm and a snorkel. They should really call this the Aquaman Edition. In case you get stuck, you can even pull yourself to safety with its 12,000lb power winch.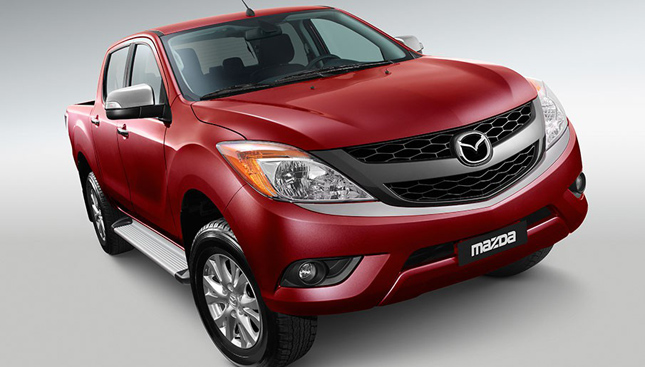 Mazda BT-50 4x4. With Mazda, it's pretty much a given that almost any new product it rolls out is either sexy or technologically advanced, if not both. Don't let the BT-50's looks fool you: This hunk of metal is as attractive as it is intimidating. Powered by a 3.2-liter, 200hp diesel engine, it has a wading depth of 800mm, so it shouldn't have much trouble mowing through most unexpected bodies of water.
Isuzu MU-X. We took the MU-X during a recent road trip to Sagada, and it didn't have any problems traversing the slippery inclines of the mountain province. If its 600mm wading depth and 230mm ground clearance are any indication, the MU-X should handle Manila floods with relative ease.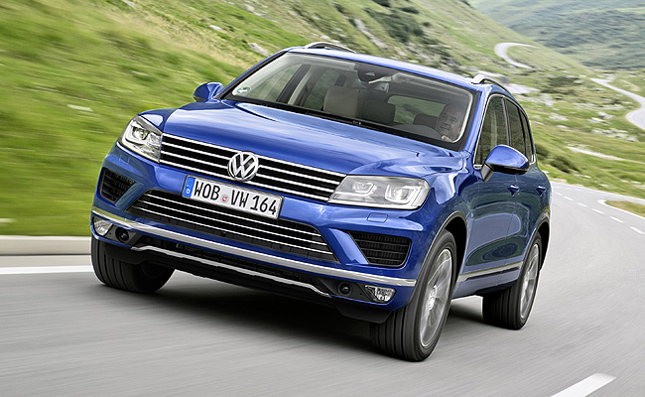 Volkswagen Touareg. If you'd like to brave floodwaters in luxury, then the Touareg just might be the vehicle for you. With a 3.0-liter TDI V6 engine mated to an eight-speed automatic transmission, this SUV also boasts the proprietary 4Motion four-wheel drive system. Add to this a 580mm wading depth and you can be sure you'll have peace of mind when the raindrops start falling.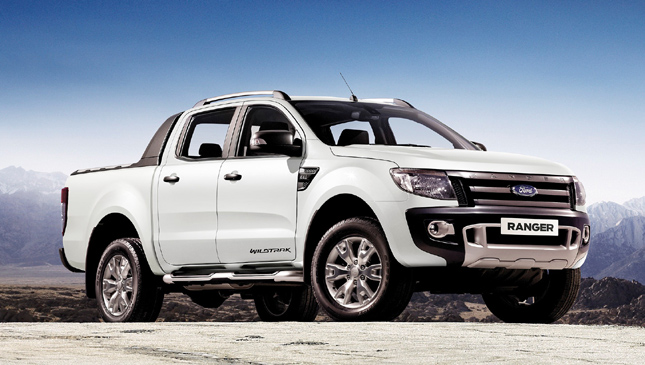 Ford Ranger Wildtrak. This is one hell of a pickup, period. If there's a vehicle on this list worthy of being used as an improvised rescue vehicle, this would have to be it. Its powerful 3.2-liter turbocharged diesel engine is complemented by a wading depth of 800mm and a ground clearance of 223mm, making it difficult to imagine any kind of floody situation it won't overcome with aplomb.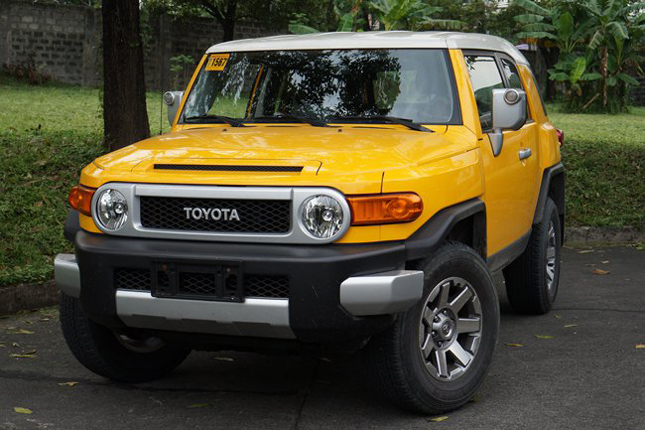 Toyota FJ Cruiser. It might look like a toy, but the FJ Cruiser means business. Powered by a 4.0-liter V6 gasoline engine, it is capable of wading depths of around 700mm. Its solid body can push through floods, rocks, mud or whatever terrain lies ahead.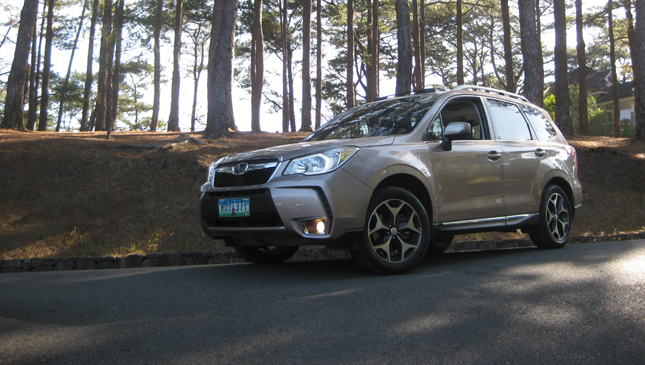 Subaru Forester. The Forester prides itself on stability and comfort, thanks to a symmetrical all-wheel drive system and a boxer engine. The 2.0 XT variant can reach speeds of up to 220kph, and can go from 0 to 100kph in under eight seconds. A 500mm wading depth and a 220mm ground clearance should adequately handle the common Metro Manila flood without any problem, while Subaru's X-mode enables the vehicle to tackle both slippery and rough roads.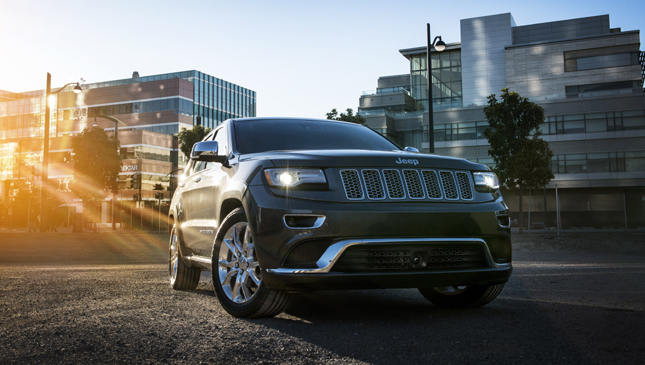 Jeep Grand Cherokee. The Grand Cherokee exudes style just as it does confidence when braving the elements. It doesn't boast much in terms of wading capability (a mere 508mm) compared to others on this list, but you can rest assured that its 3.0-liter V6 turbodiesel should be enough to power you to your destination during a really heavy downpour.
Mitsubishi Pajero. The Pajero features an all-wheel control that gives drivers different ranges of maneuverability depending on the driving environment. Equipped with either a 3.8-liter V6 or a 3.2-liter turbocharged engine, this SUV has a wading depth of 700mm that should allow it to drive through city floodwaters without breaking a grimy sweat.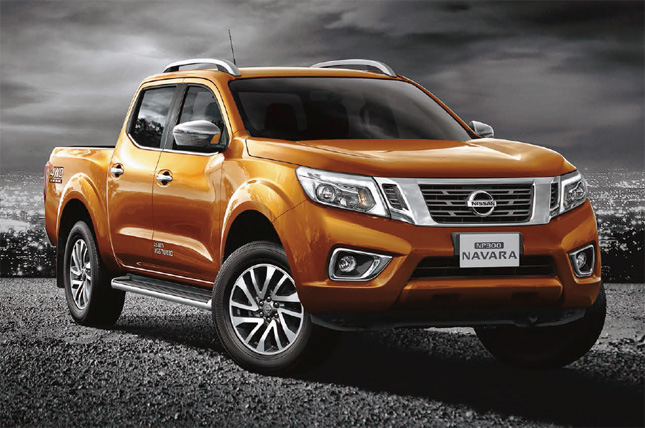 Nissan Navara. To be on the safe side, Nissan is officially advertising the wading depth of its brutish pickup to be at a mere 450mm. In actual tests, however, the Japanese carmaker has said that the Navara will have no problem fording floodwaters 800mm deep. The conservative figure is only for situations where the vehicle will be left sitting in standing water. But if the pickup is moving along, a greater fording depth is easily achievable.