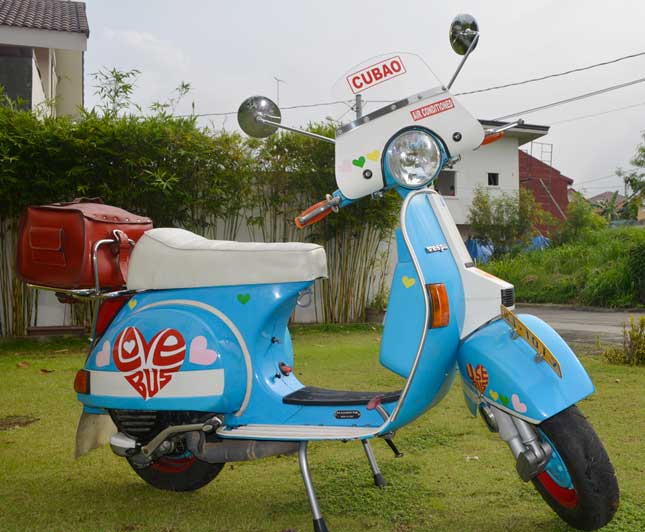 Many car owners--or "cagers," as motorcyclists call them--may not be fond of two-wheeled transport, but some of them genuinely appreciate a retro-looking Vespa scooter (particularly the PX150). That includes us, for sure.
In fact, there have been times in the past when we seriously considered getting one. We just couldn't wrap our head around the repulsive thought of running side by side with a bus on EDSA with nothing but a flimsy helmet valiantly offering protection. Still, a Vespa has never failed to grab our attention whenever we're driving.
And of all the Vespa scooters we've ever laid eyes on, we have to say this one right here is easily the illest of the lot. Yep, it's a Vespa wearing the legendary Love Bus livery--a tribute, of course, to those buses introduced by former First Lady Imelda Marcos. This is owned by a guy named Joseph Papa, a 45-year-old Antipolo resident who runs a company that does outdoor advertising and billboard rental.
"I really wanted a retro look [for my scooter]," Papa explains to us. "My first idea was a hippie concept, but it was too flashy. [Then I thought of the] Love Bus, which brings back good old memories, because my dad and I used to ride it even if we didn't really have a destination--we were just in it for the joyride." That the Love Bus was air-conditioned also appealed to Joseph and his father.
Besides the sleek Love Bus paint job--complete with that heart-shaped "Save Gas" motto--this Vespa boasts many impressive details from the iconic public-transport vehicle. These include such labels as "air conditioned," "push this button when get off," "no badge allowed" and "Cubao." Other nice touches are the bus ticket, a Metro Manila Transit Corporation mudguard, and a vanity plate displaying Imelda's signature.
ADVERTISEMENT - CONTINUE READING BELOW ↓
Asked if he's a Marcos fan or loyalist, the Vespa enthusiast replies: "No, I'm not. I just wanted to bring back the good old days. I miss those days when people would fall in line to get a ride."
Damn. Now we want a Vespa again.
Photos from Joseph Papa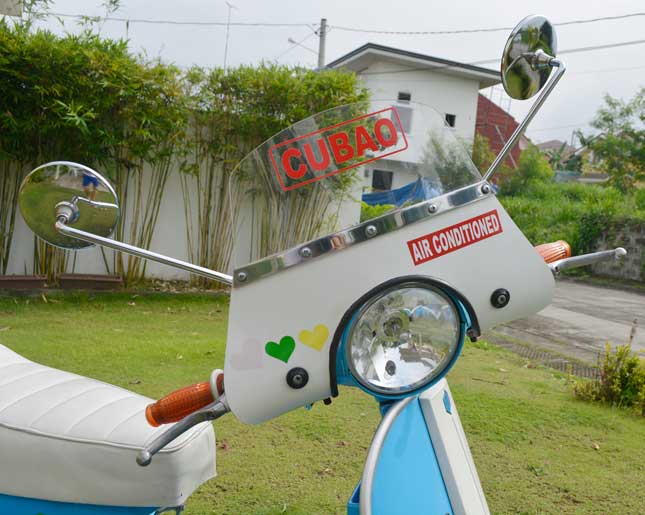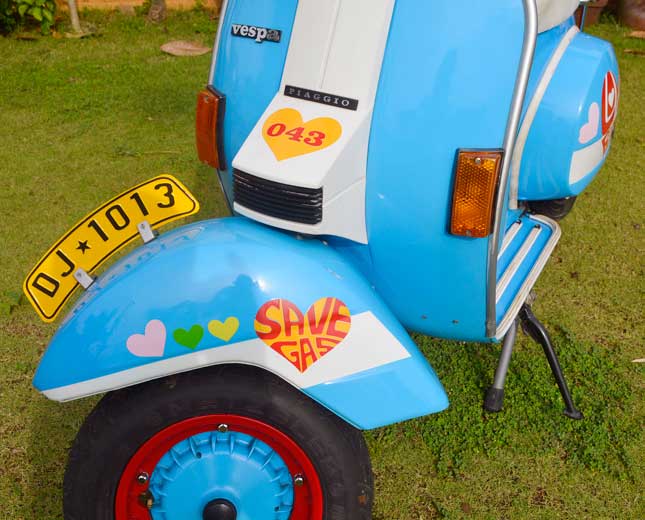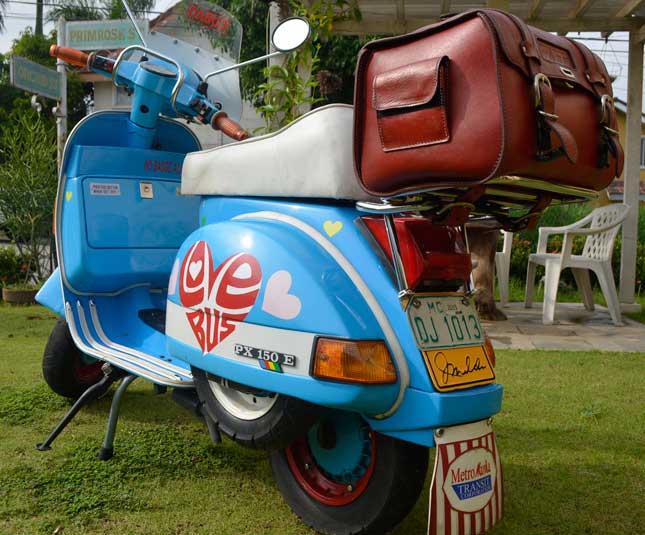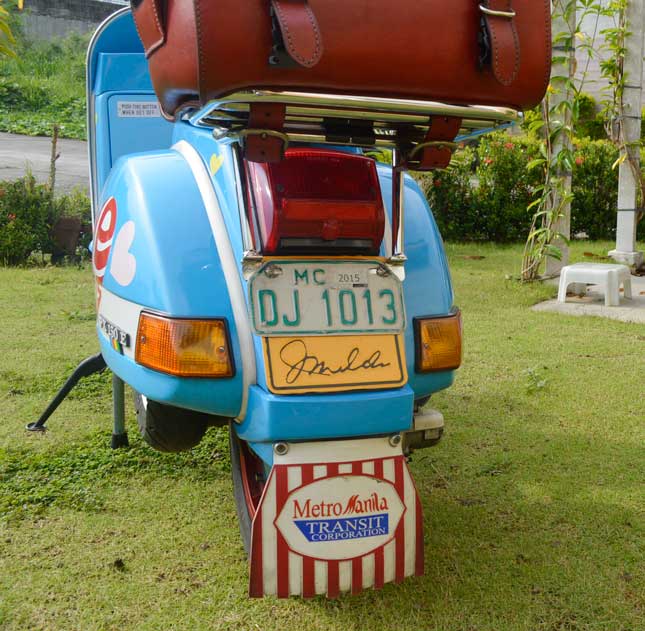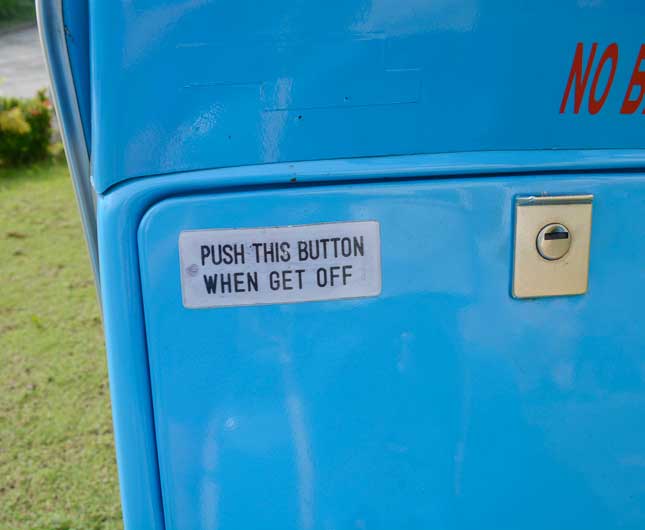 ADVERTISEMENT - CONTINUE READING BELOW ↓