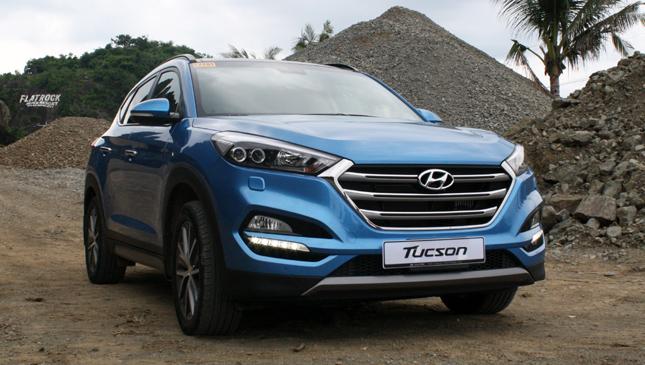 What's the first thing that comes to mind when someone mentions the beautiful island paradise of Boracay? Probably some sun, sand and surf, right? Well, in our case, it was a chance to drive the all-new Hyundai Tucson against a picturesque backdrop for a couple of hours. We were invited by Hyundai Philippines to partake in its "Tucson Road To Boracay" drive, and while the inclement weather tried its darndest to ruin the trip, the vehicle more than made up for the less-than-ideal driving conditions.
We began the test-drive proper from Roxas City slightly later than expected. After a short post-lunch orientation, we were led to a white 2.0-liter, 6AT Tucson 4x2 base variant. We got inside the vehicle, set up our gear for the video, and drove off toward paradise. The first thing that strikes you upon entering the all-new Tucson is its superb space. There were four of us inside, to go along with a good amount of camera equipment in the rear. The car is a lot roomier than it looks, and that's saying a lot because this vehicle looks relatively large from the exterior. Take note: large not bulky. The Tucson is a fairly sizable car, yet maintains a very agile and dynamic design language.
ADVERTISEMENT - CONTINUE READING BELOW ↓
Despite running late, we made it a point to stay behind the lead vehicle. It was a drive and not a race after all, and for many of us it was our first experience driving in the area. The route provided a fair amount of straights, twists and turns for the Tucson to strut its stuff, and it did not disappoint. The vehicle, even the base variant, is delightfully quick and surprisingly maneuverable for its size. Perhaps the best thing about being behind the wheel of the new Tucson is how noise-free and comfortable the cabin is.
What really stood out, however, was the Tucson's top-of-the-line 4x4 diesel variant. Its traction and handling felt worlds ahead of its 4x2 sibling. That's not a knock on the base model--it's just that the 4x4 feels much more balanced and more inspiring to drive. It was actually a little disappointing reverting back to a 4x2 unit after the next stopover, but we couldn't be selfish, and either variant was a blast to drive anyway.
ADVERTISEMENT - CONTINUE READING BELOW ↓
Recommended Videos
We arrived at Caticlan nearly three hours behind schedule. A supposedly five-hour drive extended to well past seven hours. But we honestly wouldn't have noticed if it wasn't for the dying light. It was tiring--especially with the lack of a substitute driver in our vehicle--but I guess time flies when you're having fun at the wheel. After a short boat ride, we finally made it to our destination. No more driving from this point onward; it was now all about food, sand and surf--or so we thought.
A light drizzle quickly turned into a full-on downpour, and anyone who had planned on getting some sun was quickly disappointed. Luckily for us, Hyundai still had a couple of activities scheduled--ones that didn't really require sunny weather. We participated in the coral planting meant to raise awareness toward the rapidly deteriorating reefs in our country, followed by an ATV ride around the island.
ADVERTISEMENT - CONTINUE READING BELOW ↓
We departed for Manila the following day, and after a turbulent return flight, we were back in civilization, greeted by the sight of a flooded runway and an unrelenting storm--so much for enjoying the rest of the long weekend. Looking back, all the delays and the undesirable weather were well worth the drive. Of course, it helped that the Tucson made for a superb road-trip vehicle. We'll have to save our beach antics for some other time.
Photos by Trina Elefante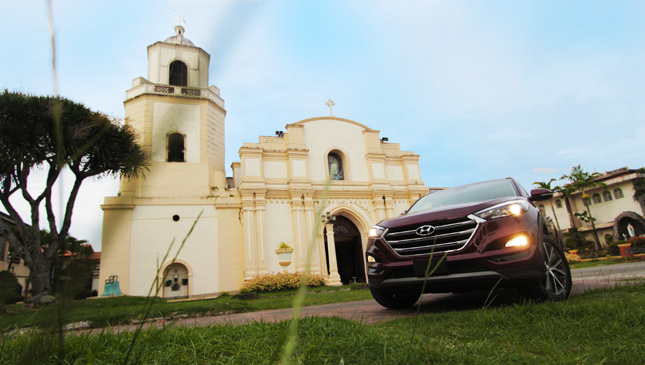 ADVERTISEMENT - CONTINUE READING BELOW ↓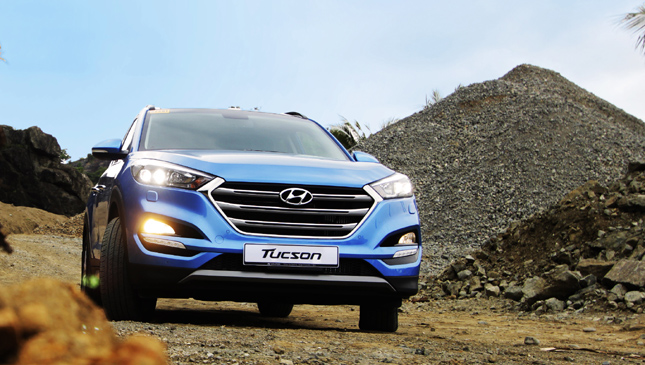 ADVERTISEMENT - CONTINUE READING BELOW ↓