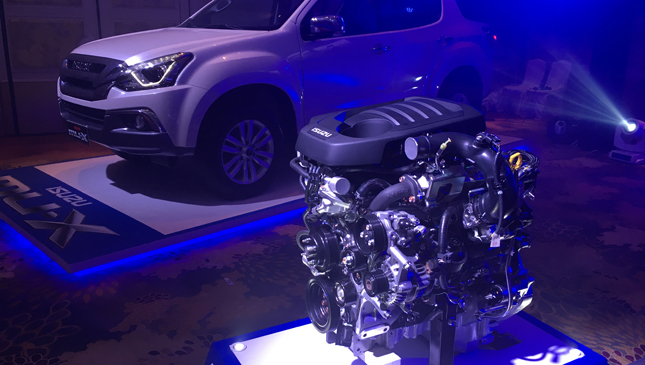 We got to chat with Isuzu Philippines' division manager for marketing and sales Joseph Bautista during the launch of the 1.9-liter RZ4E Blue Power turbodiesel engine that is now available in the MU-X SUV and soon, the D-Max pickup. The Euro 4-compliant engine delivers 148hp and 350Nm. Low fuel consumption, light weight, low noise and vibration, and easy serviceability are promised, and Bautista is confident that this all-new engine will deliver on those things. Actual testing has been ongoing since early this year.
Joseph shares with us how the all-new RZ4E slots into Isuzu's lineup. "Models with the top-of-the-line 3.0-liter engines are still being sold, of course," he says. "We want to give the customer a choice. Parallel 'yan. If they want to go for power, they should get the 3.0-liter one. If they want efficiency, then get the 1.9-liter."
Continue reading below ↓
Recommended Videos
He notes that body styling and exterior-wise, there really is no difference. Variants with the new engines are currently priced under P1.6 million. In fact, the entry-level, manual-transmission variant is pegged at a very enticing P1,395,000.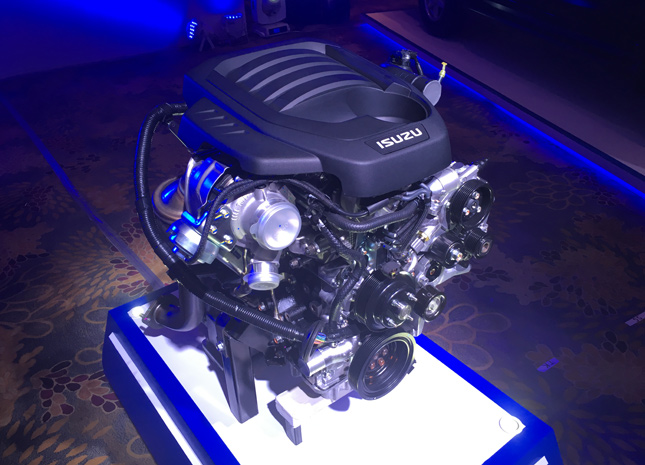 How will these models with the RZ4E be received? "With Isuzu, the market is different," is his answer. "Our buyers are smart and practical. The 1.9-liter is suitable for growing families. The ones who want premium features and like to go fast on the highway, they can get the 3.0-liter. For Sunday driving and in the city, the 1.9-liter RZ4E is more than enough."
Joseph also says that there is no image problem with the 1.9-liter. "The power is very good. Its 148hp and 350Nm is much better than the 2.5-liter engine." These smaller displacement engines with better horsepower and torque figures are usually more expensive, but as we can see, the price is right at the middle of the entire range. Joseph tells us that from the very start of development, the engineers had a target cost to meet. It is also more affordable because it uses less parts. An added bonus is that the motor is 60% lighter, too.
He has this to add: "We want to make the RZ4E the new flagship engine for this type of vehicle. It is what made Isuzu Thailand number one in pickup sales."
Congratulations on the launch of the RZ4E, Isuzu!