Fifteen hundred. That, it seems, is the adequate amount of horsepower needed to give you a little nosebleed like Eleven from Stranger Things.
It might actually be less. But when stood directly behind a drag racing Willy's Jeep—right in the line of fire of the aggressive anti-lag system—the methanol firework show that occurs with a wide-open throttle is apparently enough of a sensory overload that a runnel of blood can gloop out of your nostril. Well, that's what happened to me.
It was during SEMA Ignited, the mother of all car meets and official after show party for everyone involved in the gigantic modders trade show that preceded it.
Continue reading below ↓
Recommended Videos
See, after three days of sweating it out in the strip-lit halls of Las Vegas' Convention Center with nothing but equally sweaty pizza as sustenance, people go a bit deranged. So at 4pm on Friday, both cars and exhibitors are freed of the enormo halls and into the fresh air to blow off some steam, rev their exhausts, and generally go a bit nuts.
The police close off the surrounding roads to allow all manner of wacky rides onto the public highway. Monster trucks, race cars, drift cars, bonkers bikes, and even cars that don't have wheels all snake around the block and into a giant car park.
There, the smell of burning tire smoke (courtesy of the Formula Drift boys doing a pop-up shop of sideways for the locals), vape pipes and taco trucks take over. For the next six hours Brodozers (lifted trucks with a whole lighting department fitted underneath them) toot train horns endlessly, muscle cars do burnouts, and drag cars rev their engines…until you have a nosebleed.
The selection of cars is quite a sight. Especially when backlit by Vegas' twinkly neons and sat in a more natural environment than a carpeted show hall. So check out a slice of what was on offer in the gallery and tell us what's hot and what's not.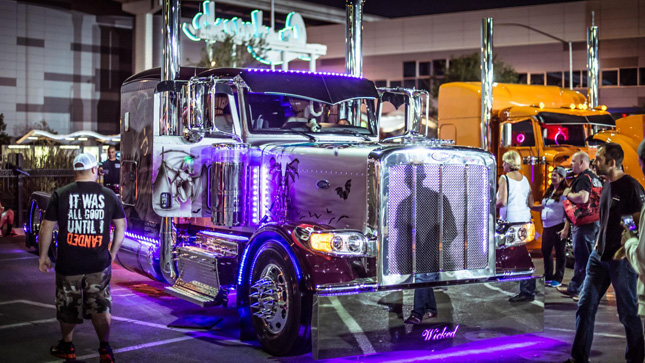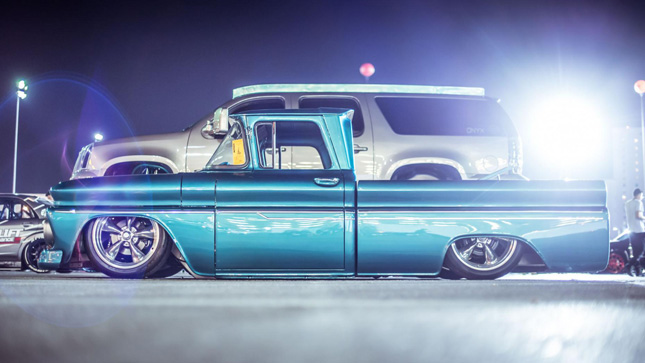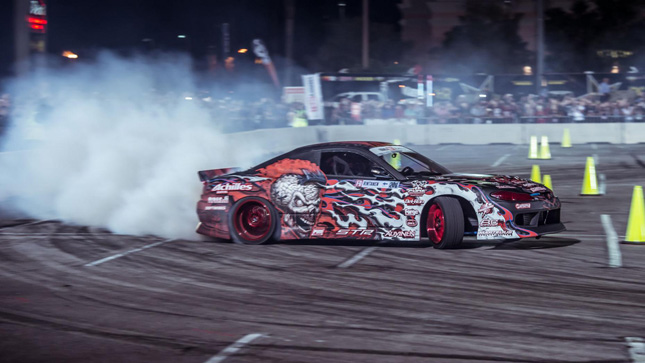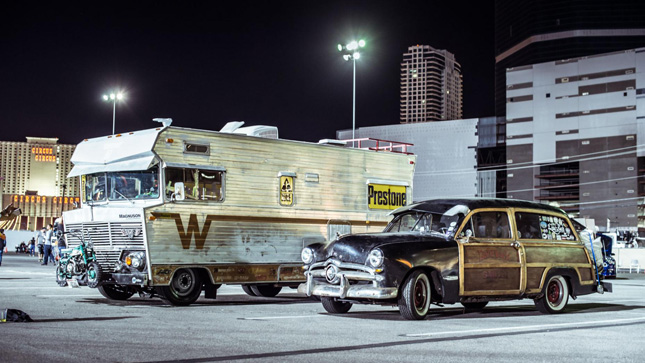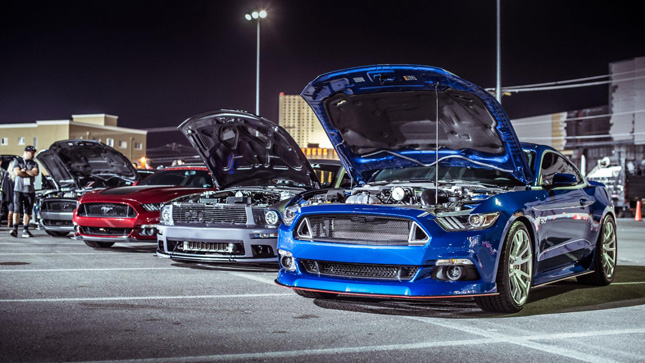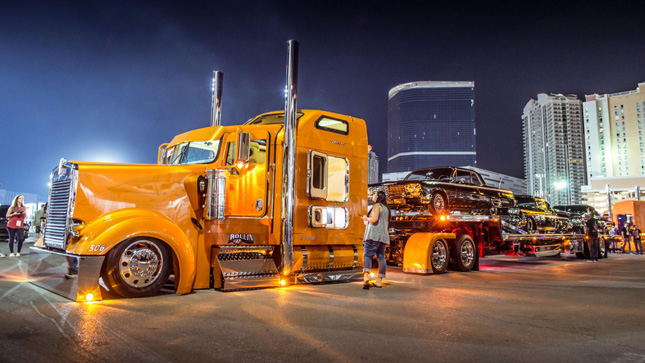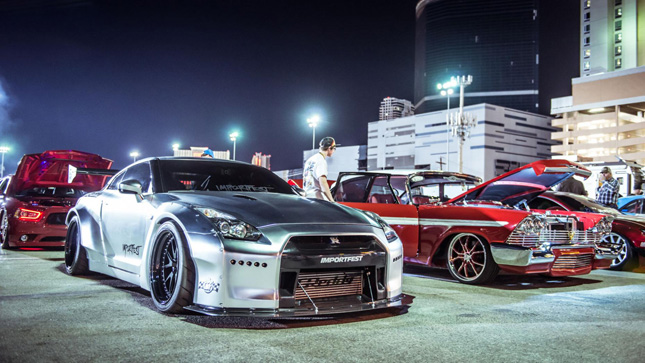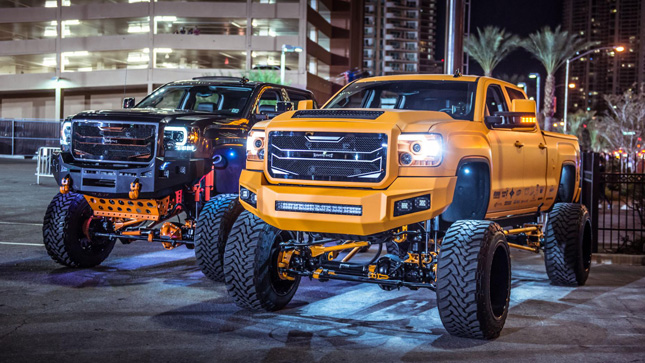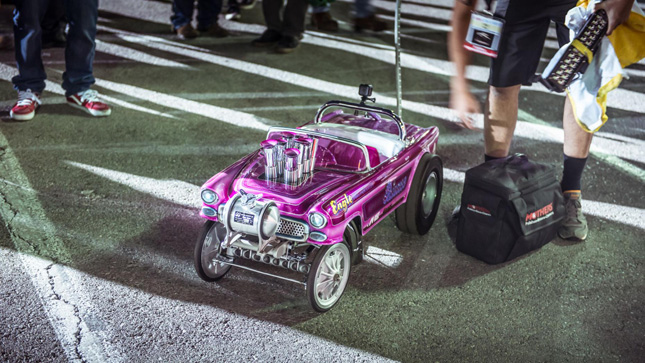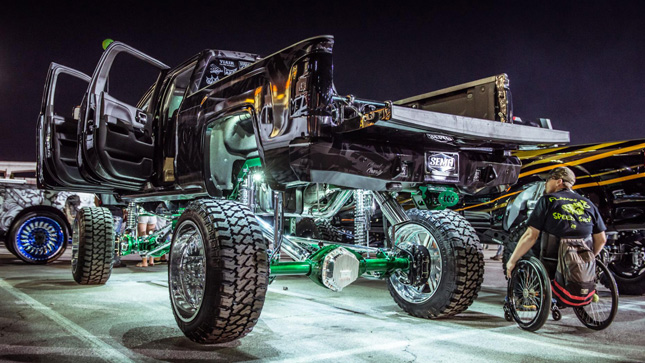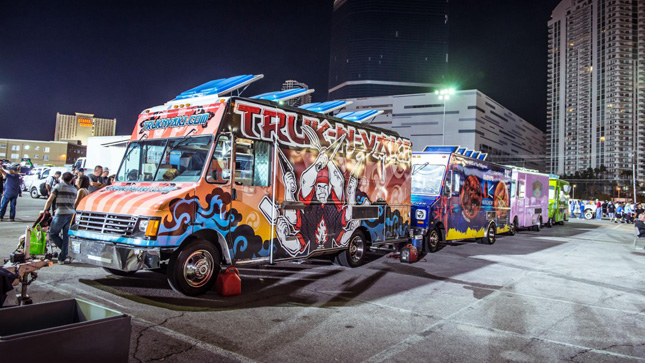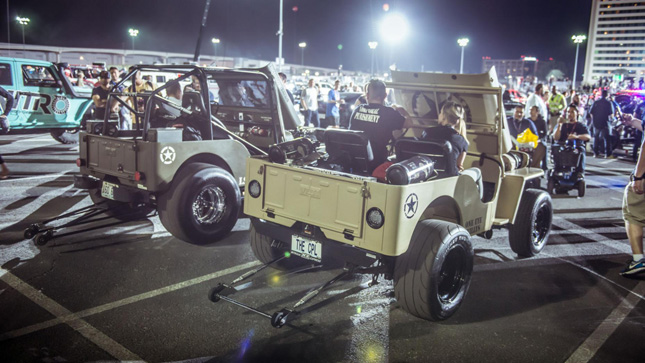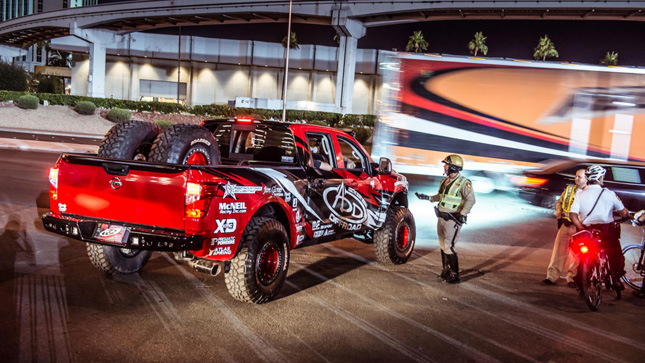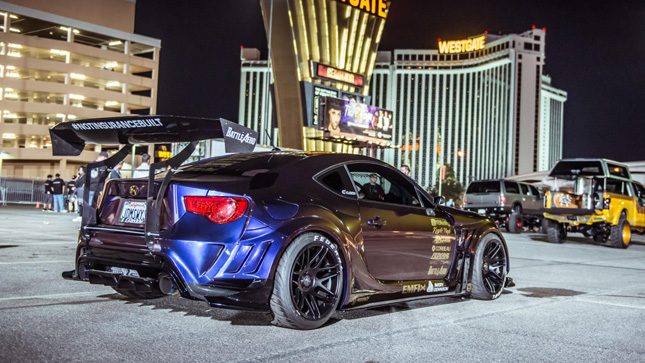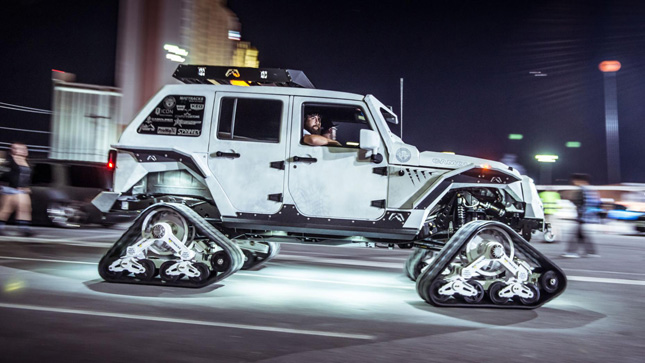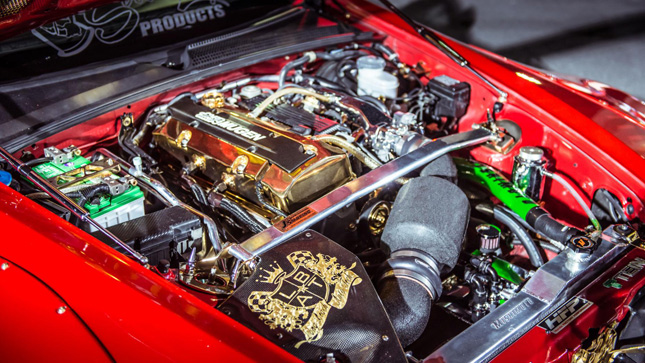 NOTE: This article first appeared on TopGear.com. Minor edits have been made.