The Philippines has always been SUV country—even in the absence of any hard data, it is clear to see that we Filipinos love our SUVs. There is also a trend that has been coming of vogue as of late, and that is to outfit an SUV with all manner of off-road accessories. From bull bars to auxiliary lights and rooftop tents, some SUVs on the road have more in common, fashion-wise, with the Jeepneys plying Escolta, what with all their trinkets and doodads hanging in the wind.
While the comparison may be harsh, it cannot be denied that I have always fantasized of owning an off-road SUV. Having traded in my sedan recently for a relatively new Montero equipped with a manual gearbox and four-wheel drive capability, I was eager to test out what it was capable of, so when Top Gear's veteran off-road editor, Beeboy Bargas offered to show me the ropes, I immediately leaped at the chance.
While I have had some off-road experience before, but these had all been contained in car manufacturer demo drives. These drives have carefully curated routes and instructors, so this would be the first time that I would take to the trail in my own car with only Beeboy's guidance to keep me from falling into a ditch or drowning my car in a river.
Continue reading below ↓
Recommended Videos
Here are ten things that I learned over my quick out of town jaunt:
1. Overlanding and off-roading are not the same thing.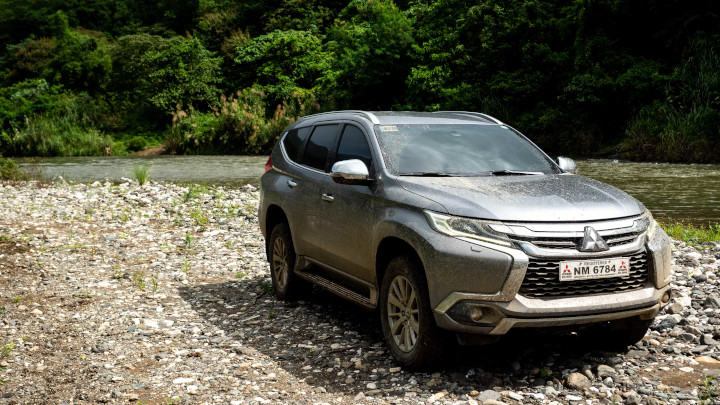 Apparently. Often used interchangeably (even within this article), Overlanding and off-roading are two distinct activities. Driving a trail with river crossings, muddy bogs, steep inclines, and perilous descents with the goal to camp? Overlanding. Driving up a pile of rocks upriver with the goal of testing yourself against boulders the size of small cars? Off-roading. Sound confusing? It still is for me, but basically, off-roading is the hardcore bigger brother of Overlanding with an emphasis on challenges, rather than the destination, and that distinction is important because I realized that I prefer Overlanding because I like camping in the lap of luxury.
2. Today's 4x4s are extremely capable.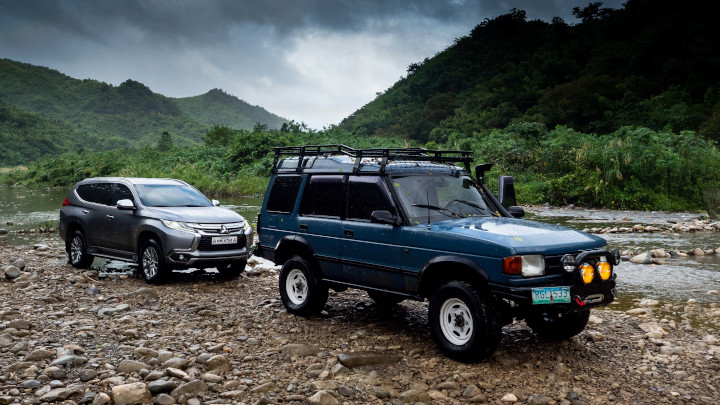 Today's common rail direct injection diesel 4x4s are all extremely capable. They have the grunt and the technology to tackle most any moderate obstacle, and the only difference between the brands is just how well these features are implemented. Basically, I watched in awe as Beeboy took my bog stock Montero Sport up some almost vertical, muddy ascents that I would have never thought possible.
3. You will get scratched up.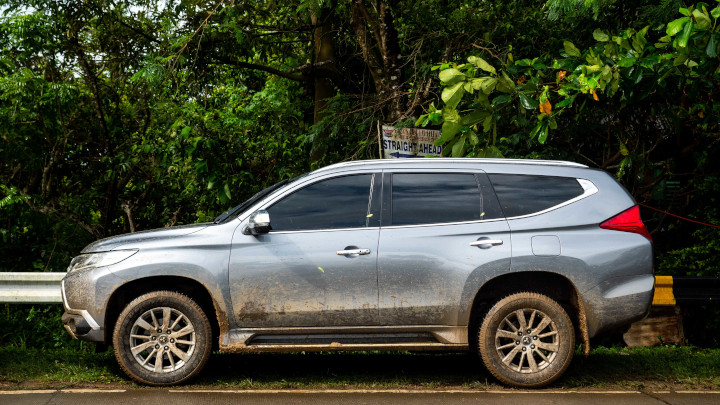 Much like death, taxes, and Thanos, scratches are inevitable. Driving through tight trails lined by trees, branches stick out and they have it in for your paint job. Thankfully, most damage is limited to the clear coat, which supports the saying, "it will buff right out!" I say "most", because sometimes, the scratches go deep enough to hurt your car, and your wallet.
4. You will lose (some) parts.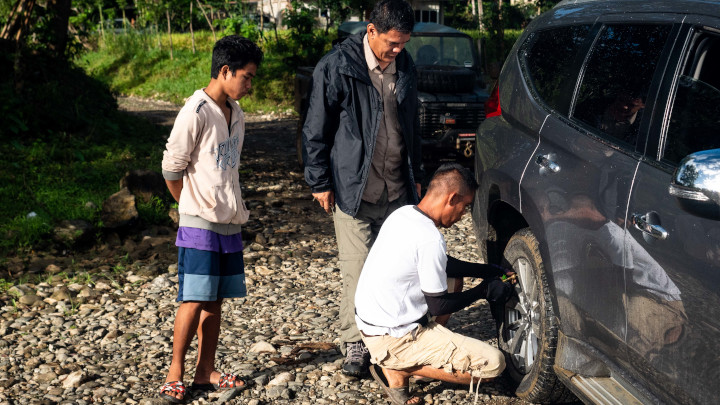 In my case, mud flaps while going through a river crossing. It just happens, and it gives you a good excuse to replace them with more hardy aftermarket options.
5. "As slow as possible, as fast as necessary."
This saying emphasizes just how technical taking a 4x4 into the wilderness truly is. Slow throttle inputs provide the best traction, as any jerky movements would make the tires slip, and doing that means you're going to start sliding. When your car is straddling a trail mere inches from a solid chunk of wood, sliding is definitely not something you want to happen.
6. Always bring a friend.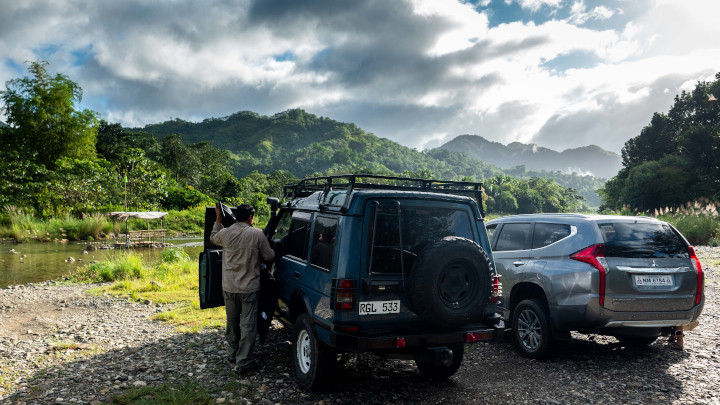 I beached my car on the trail when I didn't have enough momentum. The Montero was sitting on its axles with its wheels uselessly spinning in the air; a lost cause due to a newbie mistake. Thankfully, Beeboy and his team had a much better equipped Land Rover Defender behind me. A quick winch and five minutes later, I was out and ready to tackle the obstacle again, but this time with a bit more momentum, and a lesson fresh on my mind.
7. Power and momentum is needed sometimes.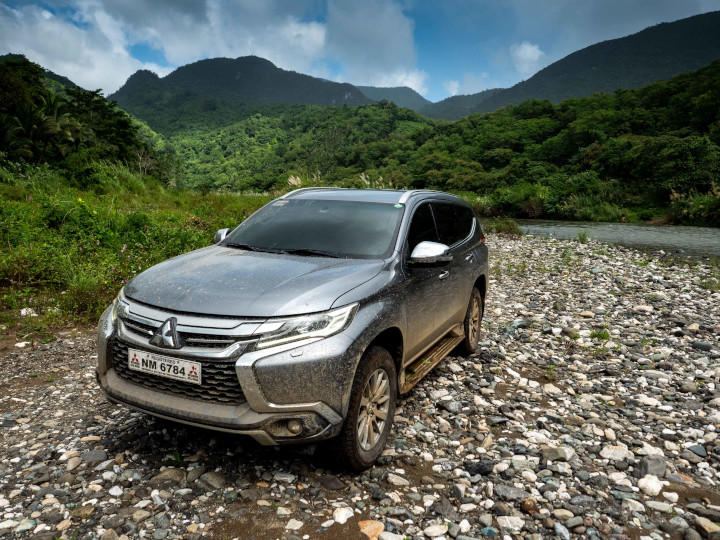 There are certain situations that call for the application of power to keep your momentum up; deep mud is one of those situations, and it always ends with a glorious rooster tail of mud flying all around and your car scrambling for grip as you pray your peed can carry you through.
8. Stall control is a thing, and it is glorious.
Most modern SUVs equipped with a low range manual gearbox have what you call 'Stall Control.' This system means you can put the car into first gear when in low range mode and, without touching any of the pedals (even the clutch), the car will crawl forward relentlessly, without stalling. It is a godsend on steep ascents and low grip surfaces, as the car will basically crawl on its own, doing the pedal work for you.
9. It is all about the driver.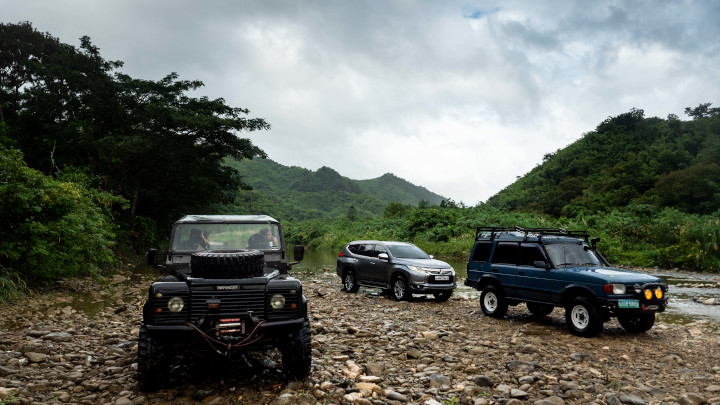 More than most other activities, off-roading is very dependent on driver skill. Sure, most cars can do a lot on their own already, but without a driver with good off-road senses and experience, it is perennially handicapped. Put a great off-road driver in a mediocre SUV, and you will see the magic happen.
10. The Philippines is an amazing country to explore on wheels.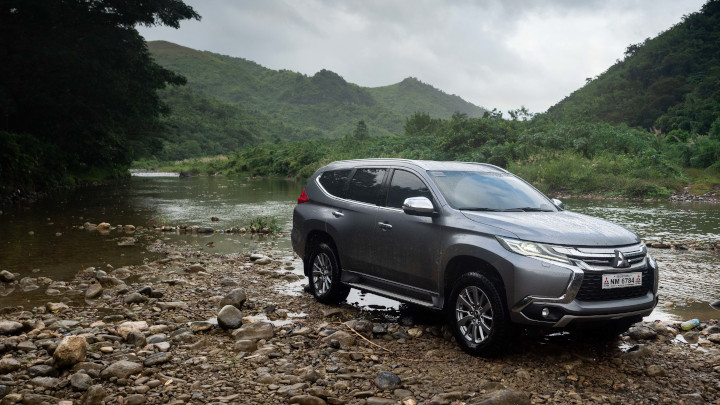 This is the sole reason why I was so obsessed with learning this skill. The country is beautiful and a 4x4 is one of the most comfortable and fun ways of exploring it. So what are you waiting for? I'll see you on the trails!