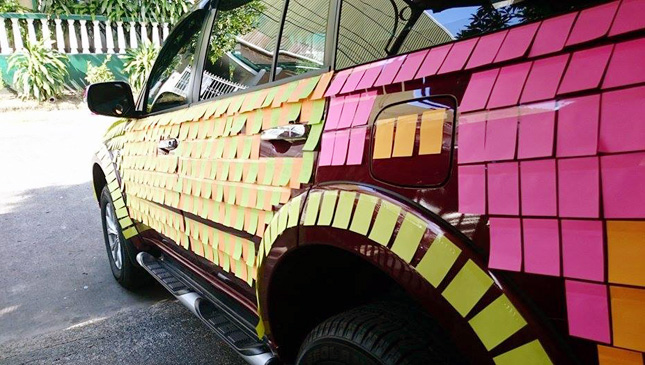 Jasper Bravo--yes, that's his real name (we asked him)--is celebrating two years with his girlfriend today, June 28. To make the relationship milestone special, he did this to his Mitsubishi Montero Sport.
According to Johnny Jasper, the hood still wasn't done when he ran out of sticky notes after having already used 888 pieces. He couldn't buy more sticky notes because, according to him, it was already past midnight. He had to settle for ordinary paper and cardboard to finish the job.
Well, we're sure his girl wouldn't mind. If a guy does this to his ride just to impress a lady, you know he's a keeper. This takes commitment. Which is always a good sign.
Anyway, we hope Jasper didn't have too much of a hard time removing the notes from his SUV. Salute, man. You know how to treat your woman right.
Photos from Jasper Bravo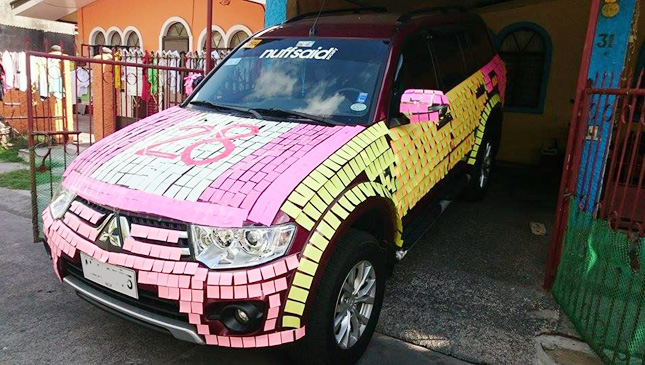 Continue reading below ↓
Recommended Videos