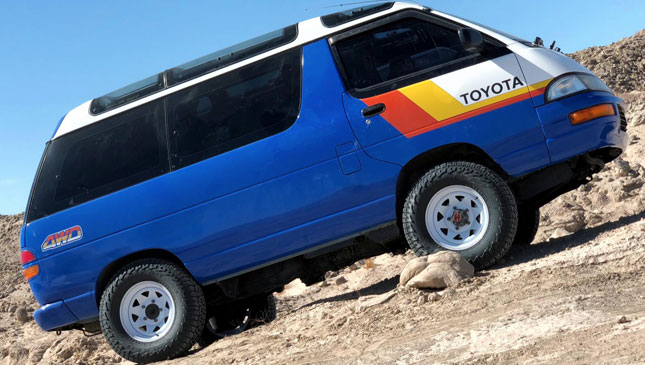 Having fallen into a slightly JDM-shaped hole on the Internet one evening, a couple of things popped up. And then became one of those tiny obsessions for a few days: Weird Japanese minivans.
It started by spotting a local Mitsubishi Delica 4x4—a 'Space Gear Chamonix' no less—and developed into a bit of light research into these odd little semi-commercials. Now the Delica is a cab-over range of commercial/MPV vehicles that's been around since the late '60s in Japan. Delica is a contraction of 'Delivery Car,' and they started out as urban commercials designed to meet city size regulations, but it's the later all-wheel drive variants that are really interesting.
ADVERTISEMENT - CONTINUE READING BELOW ↓
The four-wheel drive versions first appeared in 1982 in Japan, basically using a tweaked version of the Shogun/Pajero chassis, albeit with smaller, 1.8-liter engines. So they're robust, and you can get bigger, badder off-roady bits for them. Plenty got converted into chunky campers, although the original modest-ish dimensions mean they aren't as aggressive as a full-house SUV. There's a slightly strange following for them, and some of the extreme custom jobs are completely wild.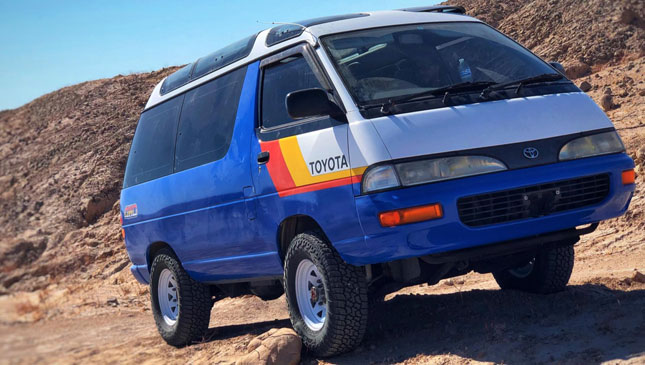 ADVERTISEMENT - CONTINUE READING BELOW ↓
Recommended Videos
But then I started looking at the Toyota LiteAce, and came across Yota Imports in the USA, a company that specializes in importing the usual Land Cruisers, but also some of the LiteAce/Town Ace minivans that are the Toyota analogue of the Delica. And more specifically, a car they have for sale that looks like a sports shoe.
It's a Lite Ace '91 four-pot turbodiesel, right-hand drive, five-speed manual with four-wheel drive and low-ratio 'box. So a pretty perfect mechanical package. But it's had a few tweaks, and it makes it awesome. When you actually look at the spec, it's not a Singer-esque 're-imagining', but the eye for the overall aesthetic is about perfect.
The 'Skylite' roof (lots of glass) and side windows have been blended with tints, some off-road dampers, springs, wheels and tires have been added, and a simple-but-brilliant vinyl wrap suddenly make it look like a full-size toy. It's got the three-position, three-row interior seating for ultimate versatility, and if you go easy on the trail bashing, would make for a really happy little overnight camper, or alternative to the usual box of a people carrier.
ADVERTISEMENT - CONTINUE READING BELOW ↓
Okay, so it's not exactly cheap at just under $20k (P1.4 million), but what price exclusivity? I'd do it…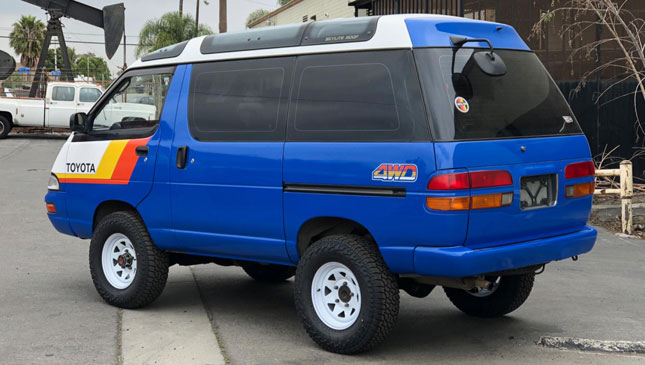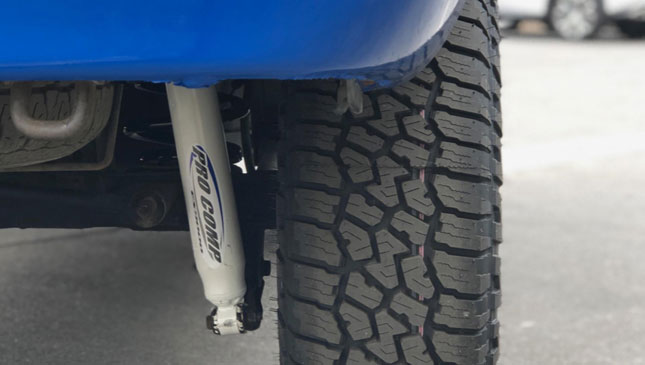 ADVERTISEMENT - CONTINUE READING BELOW ↓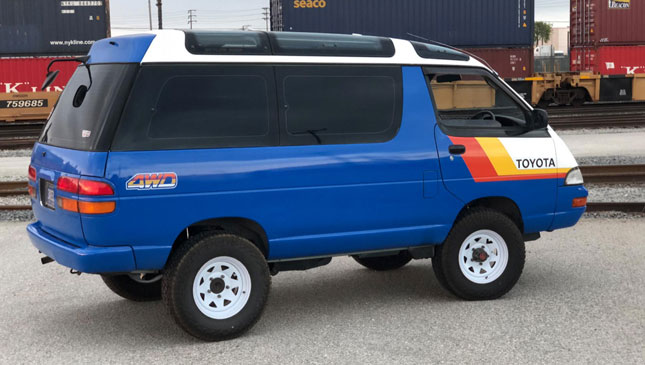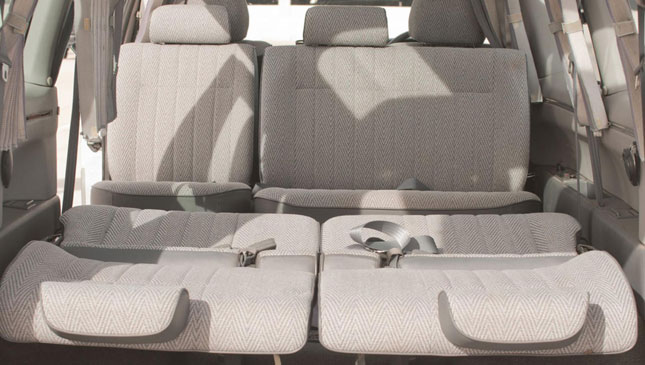 ADVERTISEMENT - CONTINUE READING BELOW ↓
NOTE: This article first appeared on TopGear.com. Minor edits have been made.