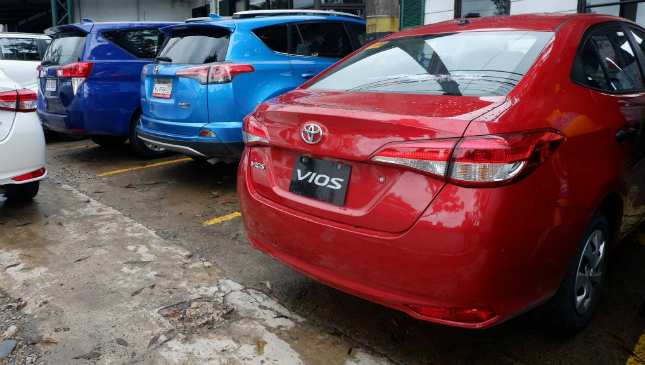 There are certain benchmarks on which cars are measured by across the globe. High-performance carmakers, for example, will often flaunt their model's Nurburgring lap record if it manages to cross the Green Hell in good time.
On a smaller scale, many countries have their own barometers for a car's capability. Like local versions of making the Kessel Run in 12 parsecs, basically.  In the Philippines, the big question for the longest time has always been "Kaya ba niyan umakyat ng Baguio?" If a car isn't capable of climbing up to the City of Pines, then it's usually deemed to be underpowered. 
Continue reading below ↓
Recommended Videos
The Toyota Vios is a bestseller, yes, but it's not exactly the type of car you would think to bring up to Baguio on a long road trip. But that's exactly what Toyota Motor Philippines (TMP) decided to do on the latest leg of its media drive series. Our first stop after Manila was in Pampanga for lunch, before we drove on north to La Union.
We've written our first impressions of the all-new manual Vios from that drive, which you can read here. But basically, the new subcompact sports some notable improvements in cabin and ride comfort. And although our unit was a stick shift, we didn't feel the least bit tired after shifting gears throughout the winding roads in the area. 
From La Union, we ventured further inland towards Baguio the following morning. This time, our ride was a RAV4, which of course is more than capable of making the climb. We couldn't help but wonder how the lesser-powered units would fare on the trip.
So we took the drive at a relaxed, steady clip. About an hour in, we noticed one of the Innovas in our convoy itching to overtake us. Fair enough, we thought, so we let the torquey MPV pull ahead. But we were surprised to see that a Vios was hot on its heels, high-revving its way uphill with a group of passengers and their bags in tow. 
So to answer the question of whether the all-new Vios can make it up to the Summer Capital, the answer is a resounding yes. All the units that TMP had brought with them made it up to our lunch venue in Baguio City safe and sound. This might be something to consider if you're thinking about buying Toyota's latest offering.