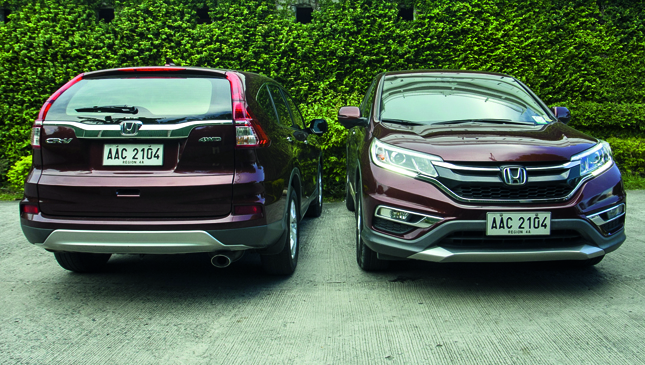 History
Introduced in 2012, the fourth-generation CR-V followed the "if it ain't broke, don't fix it" philosophy, retaining its predecessor's mechanical package and body, albeit with a roofline lowered for better aerodynamics. Front-wheel-drive variants with the R20 engine are thrifty but uninspiring to drive. But with the rorty K24 engine, this all-wheel-drive SX provides something more than basic transport for secondhand buyers.
Value and costs
Due to the 2011 Thai floods, the first 2012 CR-Vs were Japanese imports. These LX and EX units were expensive, at up to P1.65 million. In 2013, Honda Cars Philippines finally brought in Thai units, in V, S, and SX trims, topping out at a more reasonable P1.525 million. The 2014 facelift (shown here) saw prices rise to P1.67 million. Given the additional goodies, the price jump seems fully justified.
Secondhand prices start at roughly P700,000; newer units list for over P1 million. Among gasoline crossovers, only the Toyota RAV4 and the Subaru Forester sport similar resale value. But those cost much more when new!
ADVERTISEMENT - CONTINUE READING BELOW ↓
Exterior and interior
Following the wild 'split-grille' CR-V of 2007, the 2012 model's styling was rather tame, aside from the big, cartoon- ish grille and the eagle-eye headlights. Japanese units featured halogen DRLs; Thai units lost these, but gained HIDs. The 2014 facelift upped the aggression with LED DRLs, a neater grille, metallic front and rear skid plates, and side- mirror turn indicators.
The CR-V boasts the biggest cabin in the class, with fantastic legroom and cargo space. The second row tumble-folds flat with the pull of a lever—an acrobatic feat that has to be seen to be believed. The dashboard is well laid out, with lots of storage and a secondary dash-top data screen that doubles as a reversing camera monitor on early Japanese units. Japanese units also featured a traditional handbrake (all ASEAN CR-Vs use foot parking brakes). The midlife refresh introduced durable dark leather seats, extra USB ports, a 7in touchscreen bundled with a multi-angle parking camera, and a LaneWatch camera under the passenger side mirror (SX only).
Engine
The 2.4-liter K24Z9 makes an impressive 185hp—a big jump over the 156-166hp of previous CR-Vs or the 173hp of the Accord. Unlike most big fours, it loves to rev, pinging off the fuel cut at a ridiculous 7,300rpm (despite the 7,000rpm redline). And it needs to rev to overcome the inertia of the heavy all-wheel-drive system. Paddle shifters (introduced in 2014) help keep the engine on song when you're booking it, but venture anywhere near redline in second gear and you're already doing over 120kph!
ADVERTISEMENT - CONTINUE READING BELOW ↓
Recommended Videos
Despite this long gearing and the low-friction engine internals, don't expect better than 5-7km/L in traffic, even with the soul-sapping Econ button activated. R20-equipped units, on the other hand, can hit 8-10km/L in light city use.
The K24 is extremely dependable, lasting some 300,000km on 10,000km oil changes with little issue. The variable timing control sometimes rattles in wintry climates, but that's not an issue in this country! The things to look out for are audible whines that may signal neglected transmission and differential fluid changes. That said, the five-speed slushbox is much more robust than previous Honda automatics.
Driving impressions
The 2012 CR-V rode quite softly, but it suffered from roly-poly handling. Units from 2014 onwards boast tighter suspension and steering, and inspire confidence when driven quickly, though body movements are a constant reminder of the weight. The standard Bridgestone Dueler HT tires don't ride nearly as nicely over bumps as the Dueler HP tires on 2012 cars, but if you're buying secondhand, you'll have an excuse to replace them soon enough.
Verdict
The CR-V SX is a fantastic family hauler wrapped around the best Honda K-engine ever sold locally. While those looking for comfort, utility, and low gas bills might be better served by front-wheel-drive R20 units—particularly six- speed manual variants—ex-enthusiasts who want a little fun should give the 2.4 SX a look.
Purchase wisely, and a CR-V, even secondhand, can last you a lifetime.
Price new: P1,673,000 (2.4 SX AWD)
ADVERTISEMENT - CONTINUE READING BELOW ↓
Price now: P1,200,000
Engine: 2.4-liter petrol I4
Gearbox: 5-speed automatic
Power: 185hp @ 7,000rpm
Torque: 221Nm @ 4,400rpm
Fuel economy: 5-7km/L (city) 14-16km/L (highway)
Rivals: Subaru Forester, Mazda CX-5, Toyota RAV4
On sale: 2012-2016
Best resource: www.crvownersclub.com
Parts: Front shock absorbers - P7,000/piece (KYB); Front brake pads - P950/piece (replacement); Oil filter - P200 (replacement) *Prices indicative of range
Top contact: Honda Cars Philippines
Quick fact: The maddest K-powered car is the Ariel Atom, which could hit 100kph in under 3sec with a supercharfed K20!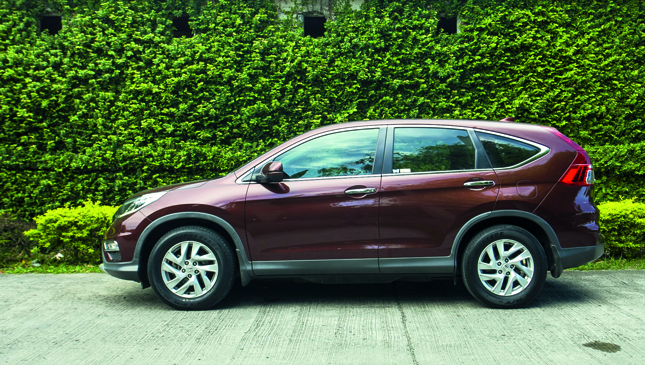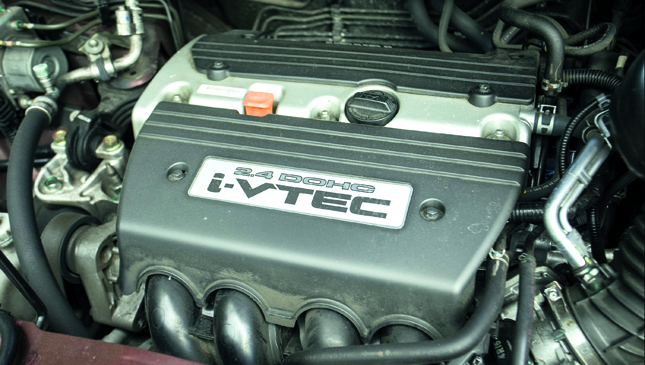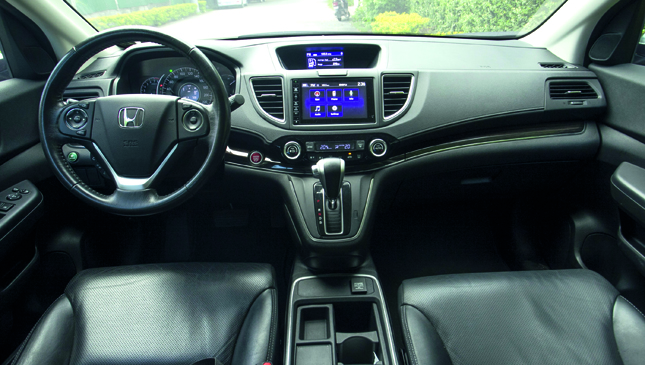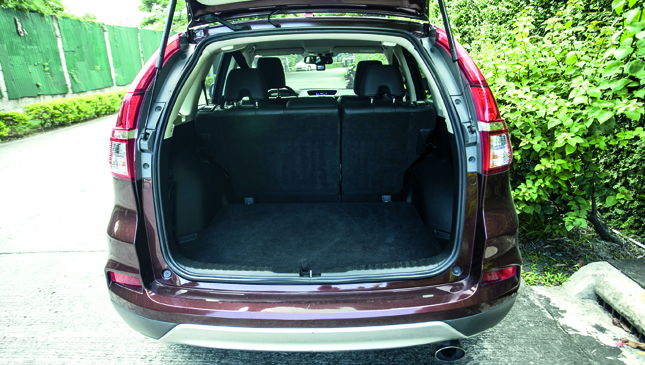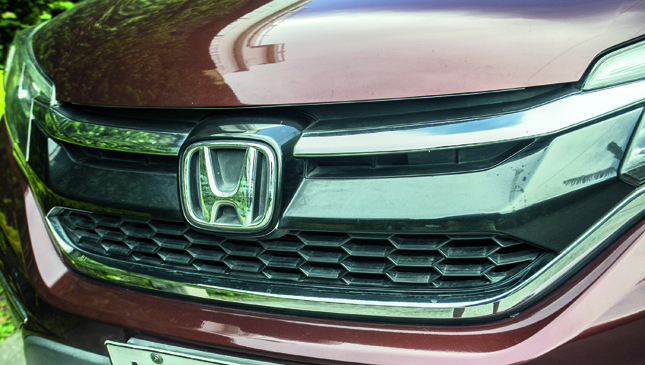 ADVERTISEMENT - CONTINUE READING BELOW ↓