History
The first-generation Suzuki Vitara came out in 1988, but did not officially reach Philippine shores until 1994. When it was eventually sold here, it was only available with a manual transmission—which, in hindsight, was a good thing, as early Vitaras had come with an eight-valve engine that produced much less power than the 1,590cc, 95hp engine of later models. Automatic variants didn't become available until the 1996 models, which came to be sold locally alongside the second-generation Vitara until 2002.
With a body-on-ladder-frame chassis, recirculating ball steering, a high- and low-range transfer case, and part-time four-wheel drive, the Vitara was basically a reskinned tiny 4x4 pickup dressed as a small wagon. As such, it drove much like a little truck, albeit more civilized. Other similarly sized soft-roaders such as Honda's CR-V and Toyota's RAV4, while much more refined, couldn't compare with it when it came to off-road capability.
Value and costs
Because this car enjoyed a long period of availability in the market, you can find early-model Vitaras priced from south of the P200,000 mark to as high as P300,000 for later models like this 2002 automatic variant. There's not much that distinguishes the models from year to year—mostly, it's just cosmetic items like grille design, lighting and body cladding.
Continue reading below ↓
Recommended Videos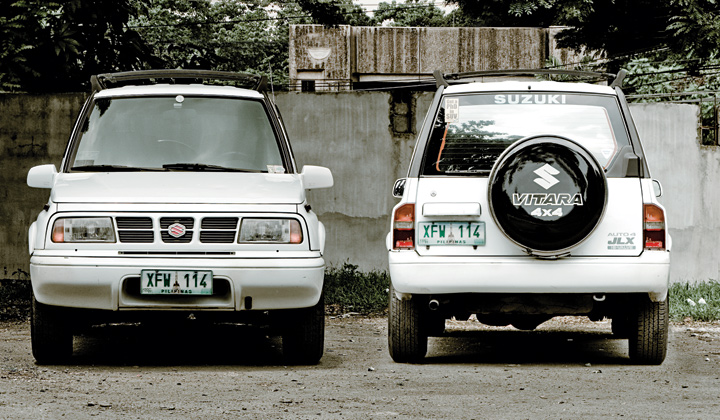 Vehicle condition, as well as maintenance and service history, will also dictate change-over price. Some owners take these babies trailing, and if you intend to do so yourself, it may be worth your while to buy an example whose owner did just that—for the unit will have received more TLC than one that merely performed mundane street duties.
Maintenance costs aren't much more than what you'd spend for your typical Japanese vehicle, but avoid getting a unit that's due for major parts replacement, unless the seller is willing to take off that much from his asking price.
Exterior and interior
The only words that can describe the Vitara are 'boxy' and 'spartan'. The exterior is mostly slab-sided, with the corners being rounded off ever so subtly. Despite the boxiness, however, it manages to look pleasing and timeless. Deliberate thought was given to its design, with the car having practically no front and rear overhangs. A decent breakover angle enables it to approach obstacles off the beaten path that might be a challenge to larger 4x4's. The narrowness of the exterior also affords it the ability to squeeze in between openings that will bar bigger off-roaders. Side mirrors with channeled windows provide better visibility.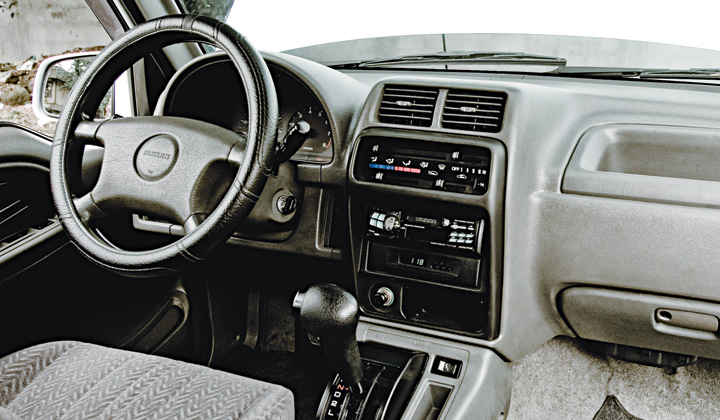 Inside, the car is absolutely no-nonsense. The adequately padded steering wheel offers good grip, while the gauges are legible and logically placed. Switchgear feels sturdy and crisp even on this seven-year-old example. What may initially seem oddly placed are the driver-side power controls for the rear windows, relocated from the driver-side console to the center console. Fold-flat rear seats increase cargo capacity. Some may opt to keep them permanently folded, as they aren't going to be comfortable for adults if the front occupants are over 5'10" in height.
Engine
The 1,590cc SOHC 16-valve lump that motivates the Vitara isn't a particularly remarkable engine in that it doesn't produce as much power as other similar-displacement engines. However, it is fairly reliable and bulletproof when you've gotten familiar with its characteristics.
Driving impressions
Start the Vitara's engine, and you're greeted by an agriculture-machinery-like hum. Shift to drive and ease onto the throttle, and you're off at a pace that's not exactly slow but not blazingly fast either. There's a noticeable lurch as the transmission shifts up or down. The closely geared ratios and relatively low-speed final drive make the Vitara surprisingly responsive to throttle input until it runs out of steam near the post-6,000rpm redline.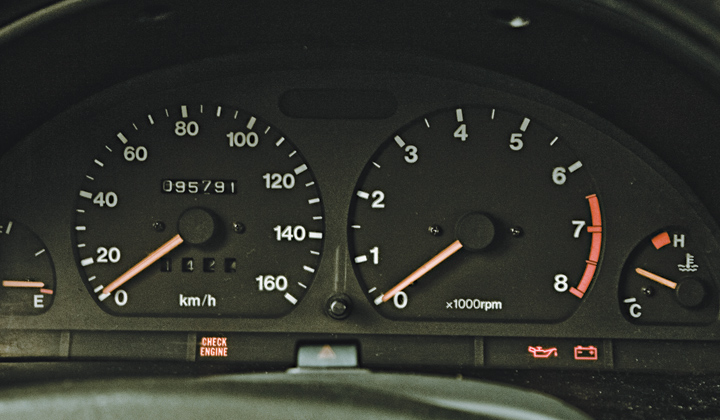 The seats are comfortable and fairly supportive despite looking otherwise. All-around vision is superb, as the high seating position and tall glass all around guarantee that there are hardly any blind spots. Bumps and potholes are best taken slowly as the truck-like nature of the underpinnings don't exactly make it the most comfortable car around. However, the generous ground clearance enables you to go over most road hazards.
Verdict
The Vitara is the little off-roader that could—a perfect toy for the urban-dwelling, weekend off-roader who doesn't mind the fuel-economy handicap that comes with an automatic shifter. It already has a fairly capable body, but some modifications are needed for a more capable engine and underchassis if you want to do some serious off-road action. (Ferman Lao)
NOTE: This article first appeared in Top Gear PH's  September 2010 Issue.