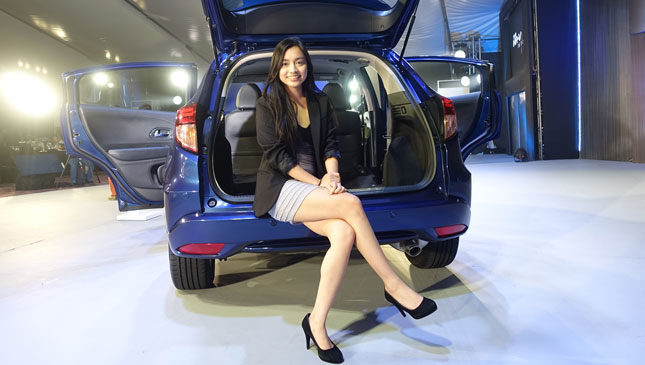 The new Honda HR-V is something of a size conundrum. Smaller than the CR-V and bigger than the Jazz, Honda's subcompact crossover is a quirky middle ground for those looking for more space than what a sedan offers, but are not sure if they want something really large.
Undoubtedly, the issue of space will be addressed by how versatile and spacious the cargo area of the HR-V is. Because a big, underrated advantage of having no trunk--especially in Honda's case--is the ability to fold and tuck seats to suit the owner's needs.
So to get a good idea of the kind of space the HR-V can muster, we asked three of our teammates to pose inside the subcompact SUV's cargo area, with the rear seats folded down. You're probably already familiar with our two managing editors, Stephanie Asi-de Castro and Tracy Carpena. The third lady is our publishing assistant, Cola Nievera.
Now grab a drink, enjoy the photos of this purely educational endeavor, and be enlightened about the HR-V's adjustable storage area. And in case you're wondering, we're sorry: One of these girls just got married and the other two are in relationships.
Photos by Tracy Carpena and Mikko David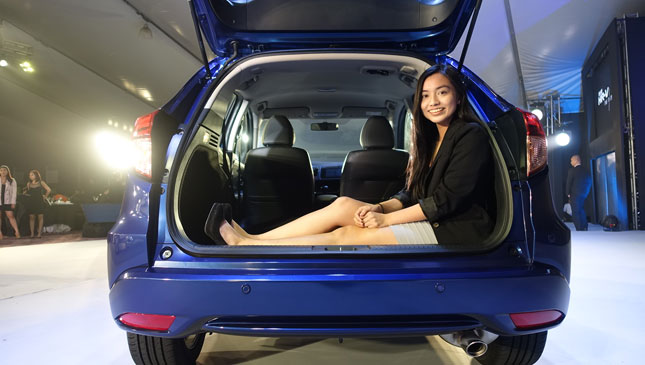 Continue reading below ↓
Recommended Videos