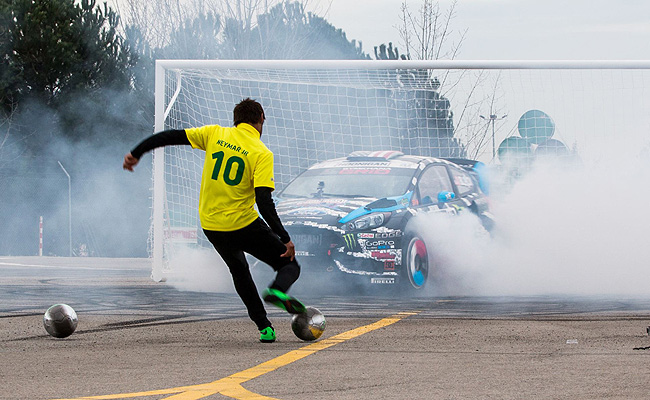 Petroleum company Castrol has brought together Brazilian football star Neymar Junior and Gymkhana superstar Ken Block in a crossover of sorts as they compete in what Castrol calls a "footkhana."
The video starts with Neymar dribbling a football as he goes through a series of oil drums while Block does the same--minus the football--in his Ford Fiesta race car. The duo then engage in a football shootout, with Neymar attempting to kick the balls into a net that's being guarded by Block and his car. They then change places with Block trying to score using his car while Neymar is helped by fellow football players Lassi Hurskainen, Sean Garnier and Andrew Henderson.
Watch the video below to find out who won the shootout.
If you're viewing this on a mobile device and can't see the video, please click here.
Continue reading below ↓
Recommended Videos