If you're viewing this on a mobile device and can't see the video, please click here.
Land Rover has a long-standing reputation for being the best companion when going off-road. Whether it's the spartan Defender, the chic Discovery or the ultra-luxurious Range Rover, each of these vehicles can rival a mountain goat for traction.
But Land Rovers can also haul tons of metal without breaking a sweat. To prove this, the British automaker let a stock Discovery Sport tow three train carriages weighing approximately 108 tons combined. The SUV was fairly stock, with just rail wheels fitted by British road-to-rail conversion team Aquarius Railroad Technologies to literally keep the vehicle on track. Moreover, the Ingenium diesel motor, with its 177hp and 430Nm, is the same lump found under the hood of the car sold in the showroom.
Of course, towing more than 100+ tons using a vehicle that is rated to pull a "mere" 2.5 tons demonstrates the true capability of these off-road machines. This was made possible thanks to such tech like terrain response, tow hitch assist, and a semi-autonomous driving assistant specifically designed for off-road use. Each of these gizmos worked closely together to control engine speed and braking to complete the task.
ADVERTISEMENT - CONTINUE READING BELOW ↓
And it wasn't simply a mere kilometer pull. The Discovery Sport hauled the train some 10km through the Museumsbahn Stein am Rhain in Switzerland. The route passes through the historic Hemishofen bridge across the River Rhine. What's even more impressive is that the Discovery Sport didn't need any low-range gearing.
Unknown to most people, Land Rover models have had a long history of rail conversions. This dates as far back as the Series II and IIA, all the way through to various Defender models. Each of these off-roaders has been modified with rails to aid in maintenance work. The latest Discovery Sport stunt is a nod to the original Discovery I launch in 1989, where the SUV was outfitted with rails to tow a series of cars on a set of tracks in Plymouth.
While most owners will never put their Discovery Sport through this kind of punishment, it's comforting to know that the SUV can easily pull it off.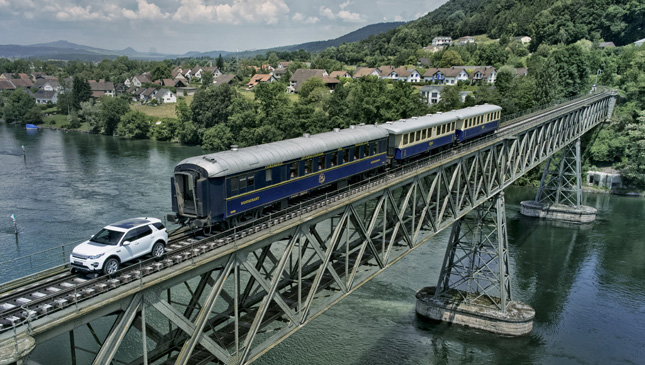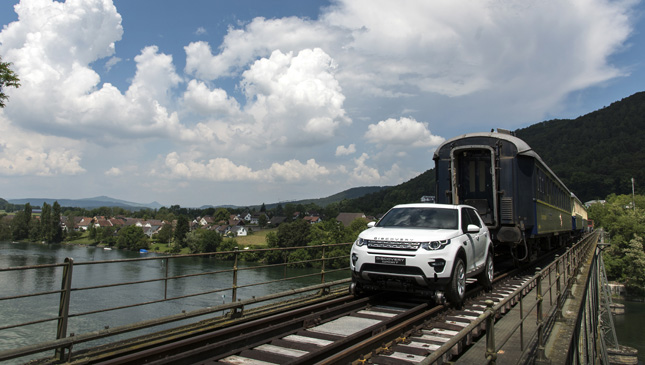 ADVERTISEMENT - CONTINUE READING BELOW ↓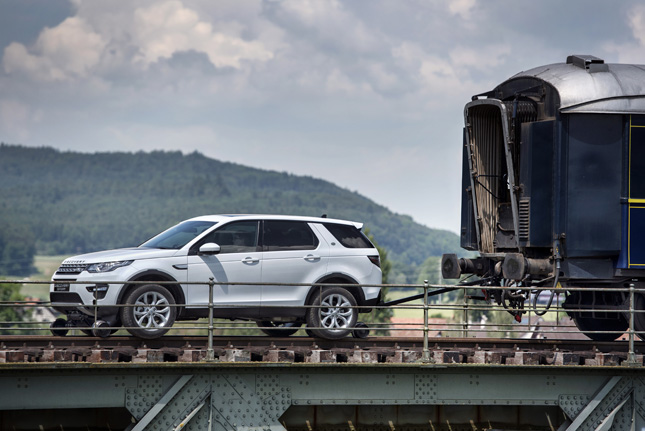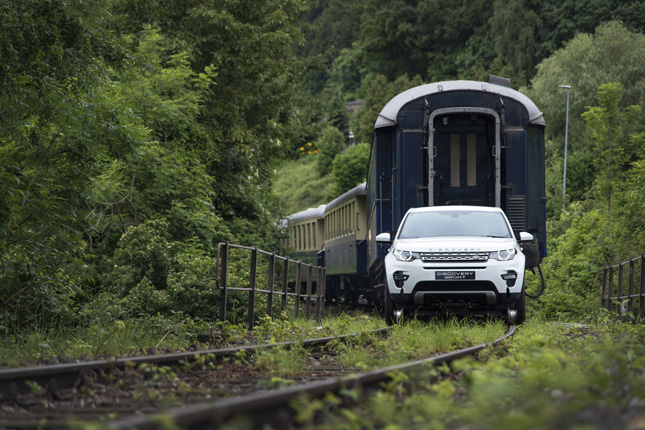 ADVERTISEMENT - CONTINUE READING BELOW ↓