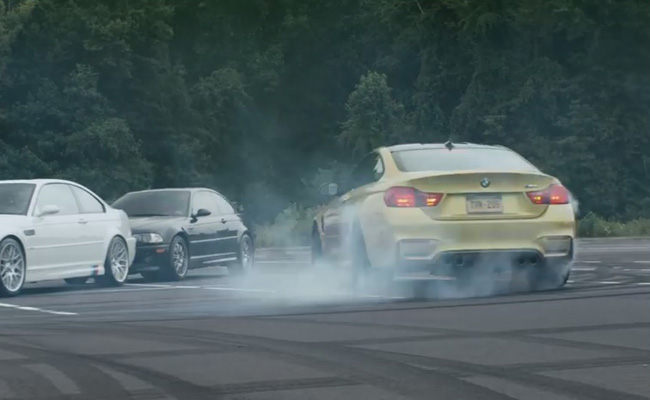 BMW North America welcomed the arrival of the M4 coupe in its market by having it drive through a makeshift track that was marked by current and classic BMW M vehicles owned by M fans.
For the feat, BMW enlisted the help of its Performance Driving School chief instructor, Matt Mullins, and Formula Drift champion Chris Forsberg to drive the M4 through a specially designed course that was formed by 48 cars into the shape of the M logo (49 if you include the M4).
As expected of drivers of their caliber, the pair sent the M4 through a lot of power slides before coming to a J-turn stop to become the final piece of the M logo. On a side note, can you imagine the kind of disaster BMW would face if something had gone wrong and the M4 had crashed into the parked M cars?
Watch the video below.
If you're viewing this on a mobile device and can't see the video, please click here.
ADVERTISEMENT - CONTINUE READING BELOW ↓
ADVERTISEMENT - CONTINUE READING BELOW ↓
Recommended Videos