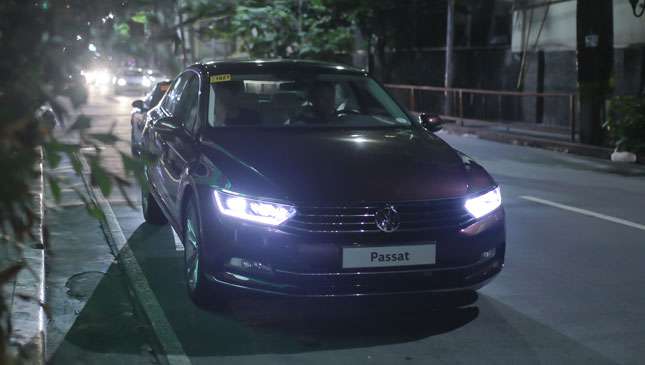 When you imagine the kind of car that a successful and busy business leader would drive, you'd probably picture him or her in a big and bold BMW or Mercedes-Benz that screams "I've made it." One German carmaker that doesn't get nearly enough credit in this market is Volkswagen. Known more for vehicles like the Beetle and the Golf, the carmaker is also capable of making luxurious executive movers.
Take the Passat 2.0 TSI Business Edition, for example. It used to be sold here decades back, but disappeared due to the automotive industry's well-known struggles. It finally returned to our shores last year, and presents another German alternative for executives. After spending some time with it, we came to the conclusion that this P2,759,000 midsize sedan is a sleeper hit that deserves a bit more spotlight. Here's why:
Continue reading below ↓
Recommended Videos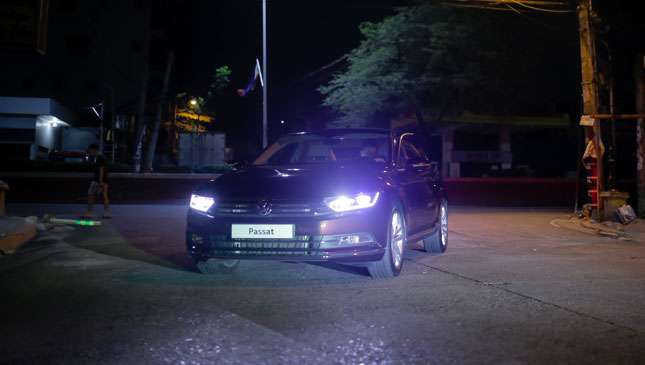 1) It's got an understated style. When we shot this car late at night, we also brought along a Mazda MX-5 RF. Guess which one got the most stares? But even if it wasn't standing next to a sexy roadster, the Passat can pass for just an average sedan. Yes, its overall look is classic and its size does give off the vibe that the person inside is important, but it does so in a very understated way. Even the big badge on the front grille doesn't give off that intimidating vibe the way a Benz's does. Subtetly can be classy.
2) That luscious interior. Those same people who wouldn't give a passing Passat a second thought would surely change their minds once they step inside. This Business Edition comes with a creamy white leather-laden interior that popped out even from outside due to the lack of tint. It contrasted nicely with the dark dashboard and steering wheel. Add amenities like a touchscreen monitor and an all-digital instrument panel, and you've got the makings of a modern but timeless look.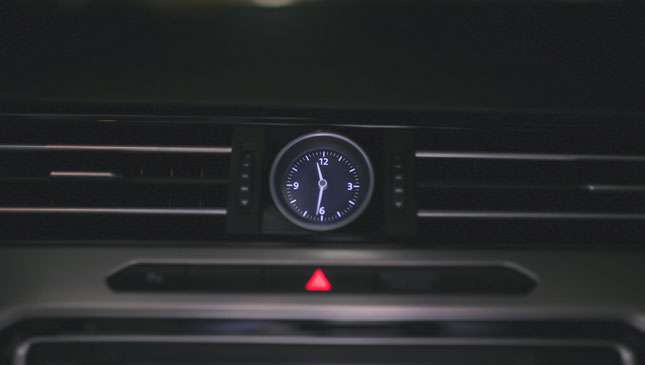 3) The analogue clock is a classy touch. Okay, this might seem like a minor thing to touch on, but I felt it added a nice touch to an already impressive interior. It reminded me of the luxury sedans of old, which had a clock mounted either on top or installed in the center of the dashboard. Kudos, VW.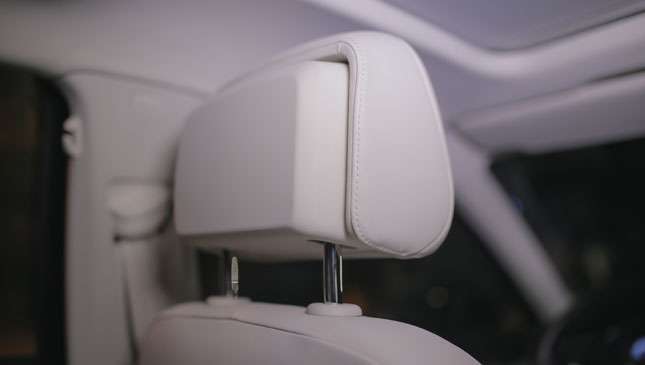 4) The massage function is a must-have. The busy CEO-type person who would drive the Passat keeps a very busy schedule. He or she is often shuttling to and from meetings, with little time to spare in between. This life of constant transit, then, might not always leave time for the little luxuries in life. Luckily, the Business Edition variant comes with a massage function in the driver's seat. Just one push of a button and the lumbar support moves in all sorts of ways to soothe your aching back. Then, your traffic stress simply disappears.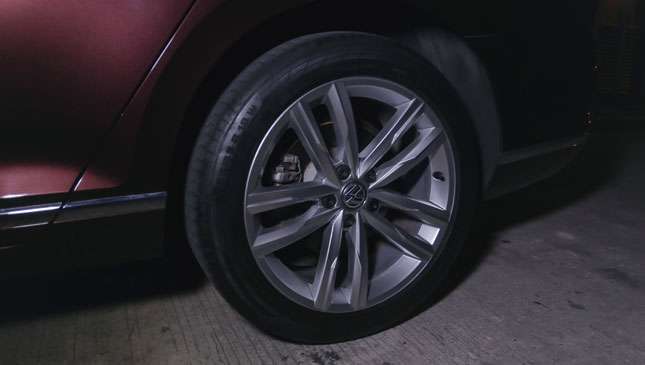 5) Its oh-so-comfy ride. Where an executive sedan should stand out is in its comfort, and the Passat is no exception. Thanks to its struts and three-point wishbone with stabilizer up front and four-link set-up in the rear, the big car doesn't so much ride as it does glide, ferrying you around the metro and beyond with ease. Rarely will you feel the ground underneath you, and when you do you're cushioned so that the effect is minimal. Coupled with the car's sturdy construction which cancels out most road noise, it almost feels like a boardroom on wheels.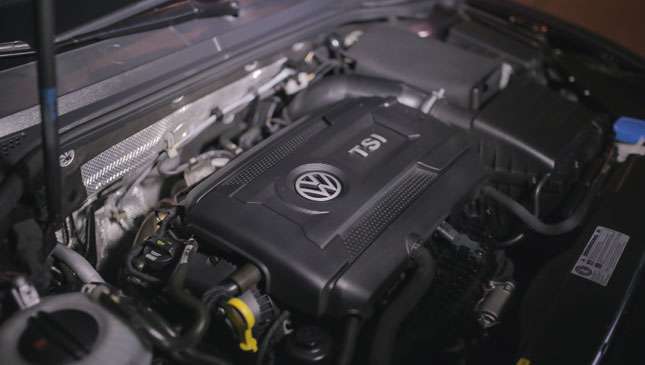 6) The 2.0-liter TSI packs a punch. On a car like this, you'd normally expect some massive six-cylinder monstrosity resting under the hood. Instead, what you get is a 2.0-liter four-pot with a turbo slapped on. It sounds disappointing at first, until you realize that it's capable of 217hp and 350Nm. Standstill to 100kph is reached in 6.2secs while the speed tops out at 246kph. Folks, that's 0.3sec and 2kph quicker than the Golf GTI. Our test netted 5-6km/L in heavy traffic minus the start-stop function, and about 15km/L on the highway.
In normal and comfort modes, the engine is almost dreary. But press the settings a few more times into sport mode, and entire car suddenly comes to life. The power becomes immediate, and you're left wondering where the reserve ends as the speed continues to climb. That MX-5 may have gotten more stares, but there was no question which car is quicker. Busy and important CEOs should have fun sometimes, too.