Earlier this year, Volkswagen Philippines completely revamped its lineup with a slew of cars imported from the Chinese market. The goal, the German carmaker explained, is to appeal to a broader market with models offered at cheaper prices.
One of the more noticeable changes for VW was in their SUV offering. The new Tiguan replaces the second-gen version that was launched just last year, and has an asking price of P1,648,000. Is it a well-rounded package? Here's how it offers what you need in a five-seater: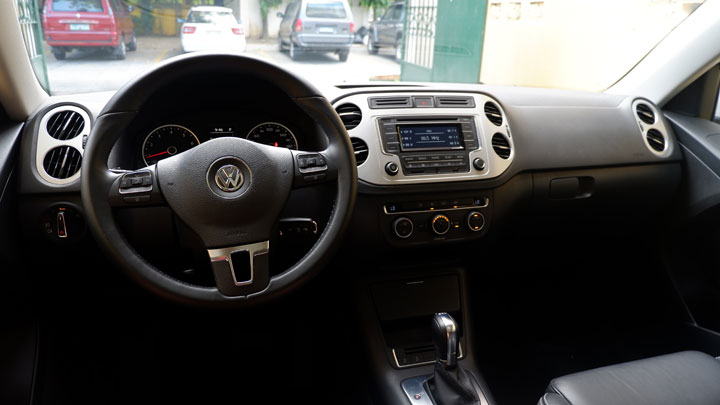 1) The seating position is commanding, but...
If you prefer a lower, more reclined seating position, you're going to struggle a bit getting comfy behind the wheel. The tiller is mounted in a high, van-like position, while the seat has a slight tilt upward. It's great for getting a good view of the road, but long drives will make you squirm in your seat a bit if you're used to driving a smaller car.
Continue reading below ↓
Recommended Videos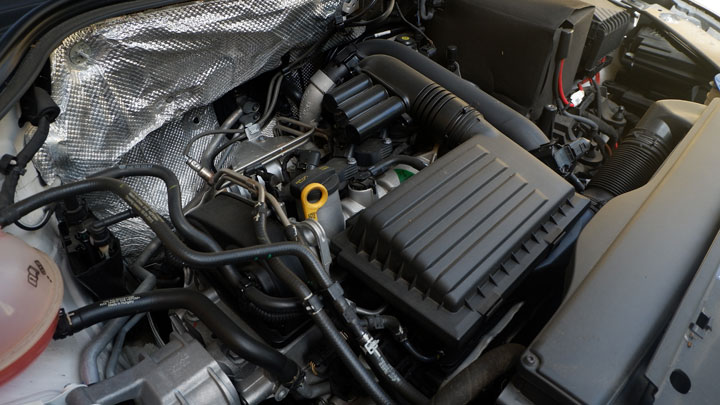 2) Its engine has enough grunt for the daily grind.
This Chinese-spec Tiguan runs on a 1.4-liter turbo gasoline with 148hp and 250Nm. That's admittedly not a lot of power to play with, but it's more than enough for hauling passengers and cargo. It helps that the engine is quite torquey once the tach needle creeps past 2,000rpm. The six-speed dual-clutch transmission, meanwhile, is responsive, though we do have to say that the older models' DSGs were just a bit smoother.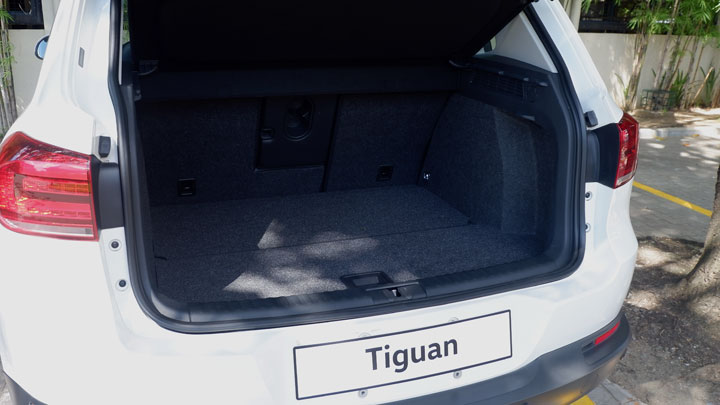 3) There's plenty of room inside.
It's only a five-seater, sure, but the Tiguan makes up for it by giving you plenty of space inside the cabin. There's lots of wiggle room in both the front and rear seats, and you get a cavernous trunk. And speaking of the inside, the leather seats are well-bolstered.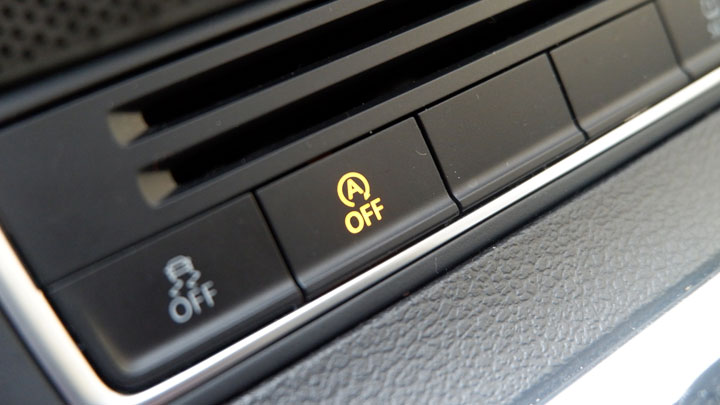 4) Its features are adequate.
To keep the price down, Volkswagen naturally had to cut some things out of the SUV. And that becomes obvious once you see the basic head unit. It's not fancy, but it does offer Bluetooth connectivity, meaning you won't get bored on a long drive. In fact, the rest of the amenities provide your basic creature comforts: Isofix anchors, a power-adjustable driver's seat, steering-wheel switches, cruise control, and two-zone Climatronic air-conditioning with rear vents. Oh, and there's a panoramic sunroof. Worth mentioning, too, is the auto hold function, which is a godsend in heavy traffic.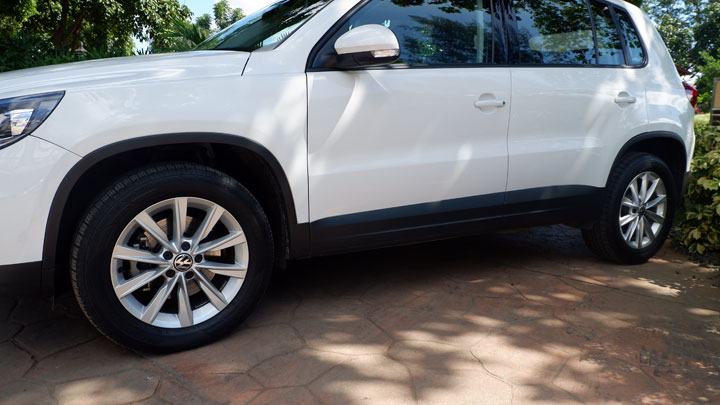 5) The long wheelbase provides for a comfy ride.
Fun fact: While this Tiguan is a five-seater, Volkswagen actually calls it a midsize SUV due to its longer wheelbase. We could argue semantics all day long, but we wouldn't disagree that the longer wheelbase was a good decision. The 2,684mm distance between the tires results in a plush ride all around. You'll feel the odd bump on a pockmarked road here and there, but otherwise, you get the kind of comfort you'd expect from a midsize SUV.