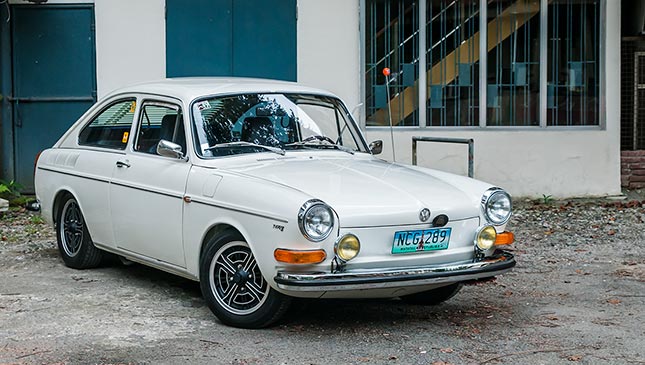 The Volkswagen Type 3 was designed to be the logical upgrade for families who had outgrown the Beetle, and was offered in three configurations: Notchback, Squareback (Variant), and Fastback. Save for the obvious body panels, all three shared practically the same mechanical platform and engine range. Its flat 'pancake' engine was engineered to have as low a height as possible, therefore blessing the Type 3 with two trunk areas.
ADVERTISEMENT - CONTINUE READING BELOW ↓
There aren't many of these unique VWs driving around our country anymore, and this beautiful example has been in hiding since 2006. Now that it's finally out, we take a look at all the shiny bits and uncover its story.
It was bought in 2004 by VW aficionado Gerry Zafra, who took interest in the unit's original and unmolested sheet metal. The paper trail from the first owner identified it as an original left-hand-drive Japanese-market unit imported into the country, and proof of this is a preserved Japanese identification sticker under the rear trunk lid. Shuffling between Seattle and Manila because of work, Gerry spent a year collecting all the parts he needed.
To ensure that he could properly supervise every step of the build, Gerry decided to have the restoration done at his brother's garage. The body panels were sandblasted and repaired, with all the bodywork lasting four months of six-day workweeks. The body was then brought to Paintronix in Marikina to be painted in the original registered color: VW L90C, aka Toga White.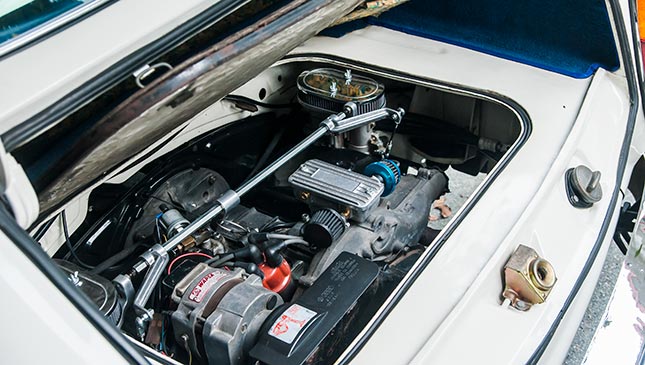 ADVERTISEMENT - CONTINUE READING BELOW ↓
A rework of the engine plans eventually gave the car a very healthy 1,776cc lump, featuring a SCAT counterweighted crank and a full-flow oil system through an external oil cooler on stainless-steel braided hoses. The heads are fed by a pair of dual-barrel Dell'Orto DRLA 40 carburetors, and firing up the air/fuel mixture is a Bosch 009 distributor and MSD 6AL combo. The Type 3 originally came with a generator, but Gerry was able to source a very rare Wapsa alternator unit.
The drivetrain is still the stock IRS, but the transmission was swapped out with a unit from a 1303 Cabrio. The suspension features a slight drop, controlled by Koni adjustable shocks on all four corners. The English-made, 15-by-5-inch Melber wheels from 1974 are magnificently rare, and are completely period-correct.
ADVERTISEMENT - CONTINUE READING BELOW ↓
The interior is swathed in a beautiful blue leatherette material, with the seats and the door panels giving the car an air of true European sophistication. Once you sit down inside, everything on the dashboard begs to be examined--from the highly desirable EMPI GT steering wheel and the fresh gauges, to the retro aftermarket EMPI wooden dash knobs, the original A/C evaporator and blower unit, and the vintage radio.
Look down to your left and a stealthily positioned AutoMeter monster tach reminds you of what's under the hood. Down to your right, an original Gene Berg trigger shifter sits proudly above the pristine NOS coconut floor mats. Look behind and you'll find optional rear passenger lap belts and Japanese aftermarket venetian blinds. Step outside and you'll find original Hella lenses all over, and rare and desirable emblems and badges that would make any VW aficionado happy.
The car has garnered its fair share of trophies from various Volkswagen Club of the Philippines (VWCP) award shows, and has earned its right to be called a VWCP Hall of Famer. Gerry considers this a 13-year build, because despite its being initially completed in 2006, it was only last year that Gerry was finally satisfied with the work on the engine.
ADVERTISEMENT - CONTINUE READING BELOW ↓
And now, it's about time this Type 3 truly sees the sunshine.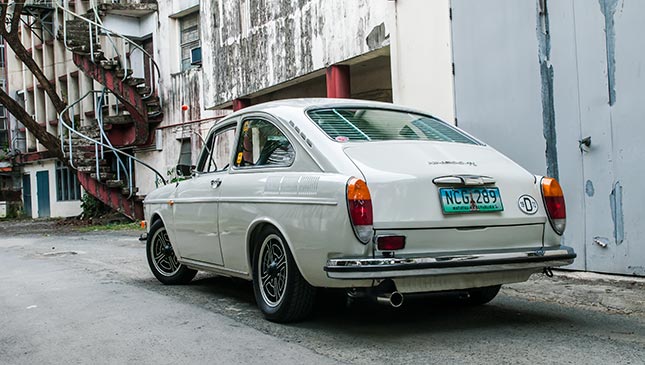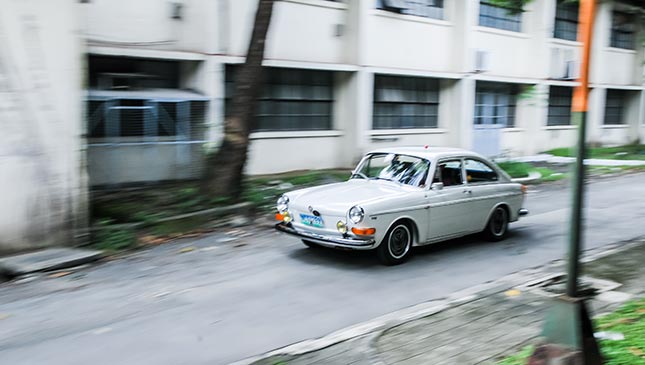 ADVERTISEMENT - CONTINUE READING BELOW ↓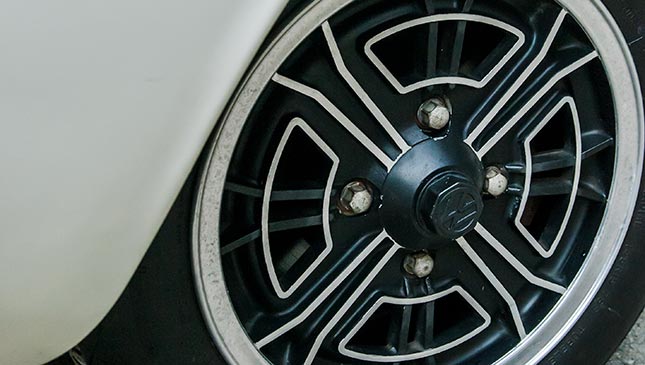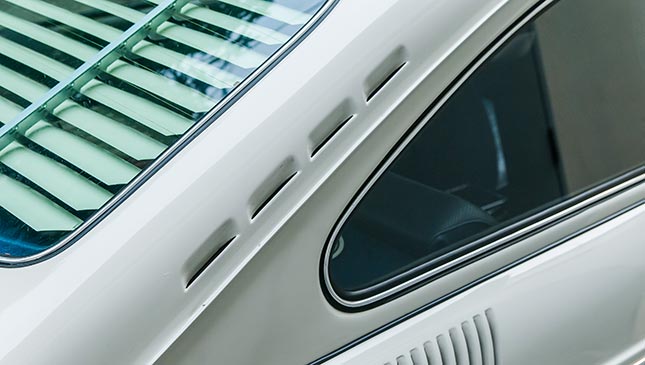 ADVERTISEMENT - CONTINUE READING BELOW ↓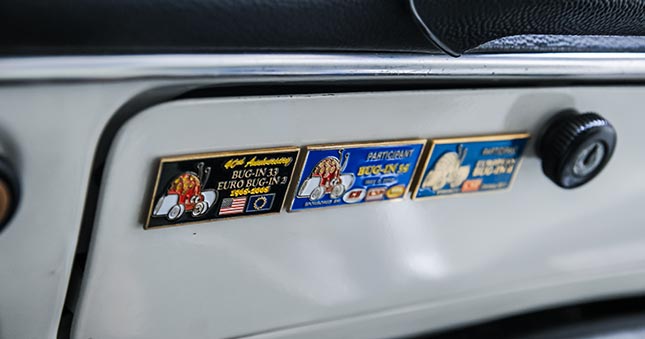 ADVERTISEMENT - CONTINUE READING BELOW ↓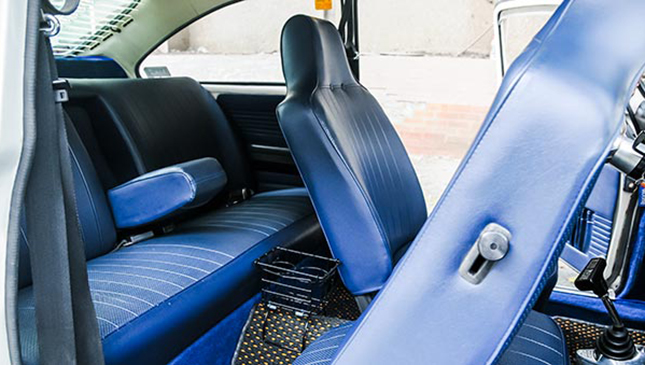 ADVERTISEMENT - CONTINUE READING BELOW ↓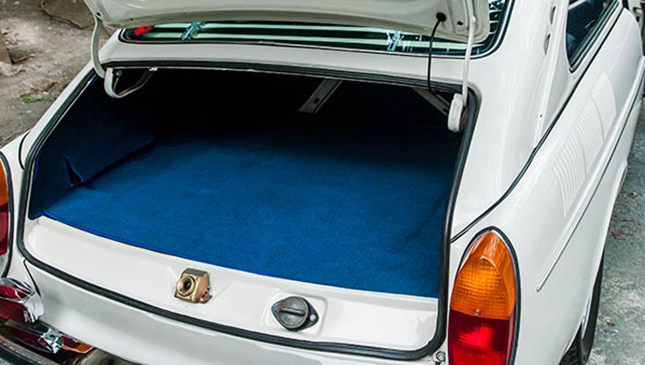 ADVERTISEMENT - CONTINUE READING BELOW ↓
Note: This article originally appeared in Top Gear Philippines' February 2018 issue.