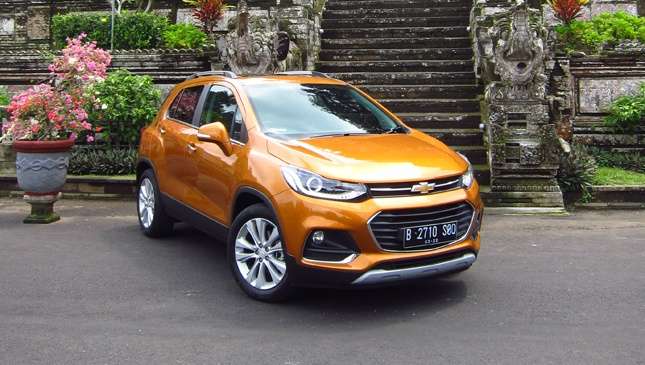 The Chevrolet Trax isn't all-new, but the updates to its styling are indeed worthy of a mention. The Trax was recently unveiled at MIAS, but our first stint behind the wheel was in Bali, where General Motors International had prepared a drive for us.

The planned route—which took us through the mountains and toward Mt. Batur—was very close to what road conditions are like back home: tight and twisting asphalt ribbons, sections that are uneven and under construction, topped off with a mild downpour. It actually had the organizers worried. We relished it, though. Real-world conditions will bring out any NVH shortcomings.

Glad to report that like all modern Chevrolets we've driven, the build quality is excellent. Nary a squeak or rattle can be heard through the cabin, and the ride is excellent. With the kind of competition manufacturers face these days, you need every bit of an advantage to get people to drive home with your product.

According to Tyrone McGinnis, vice president of quality at General Motors International, the brand has totally ramped up its quality control, and he's willing to put his reputation on the line. "We've taken a good product to greatness," he says. "We have a dedicated quality group, and fully support putting the customer at the center of everything."
Continue reading below ↓
Recommended Videos
He also says that the Trax sets itself apart because of its styling. "This update takes it further ahead. And the execution comes from an outstanding plant. It brings some of the best from GM when it comes to ride and handling, and we have it right with the combination of a turbocharged motor and six-speed transmission."

Under the hood is a 1.4L turbocharged engine with 140hp and 200Nm. It is mated to a six-speed automatic. These smaller-displacement turbocharged engines are really the way to go nowadays. Expect to see more of them in the different segments. On the Trax, the drive has pep, and the handling is great. For added convenience, the interior can be configured eight ways to accommodate an active lifestyle. There is abundant room inside of the Trax, and equally impressive is the deep and wide cargo space at the rear.

There will be more about the Trax and our trip to Bali, which is an active-lifestyle destination, in our July 2017 issue. Watch out for that. In the meantime, here are some snaps from this really fun event.