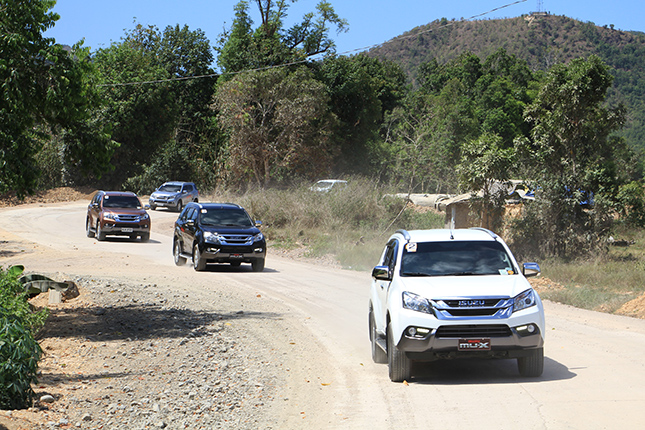 If there's one thing we love about Isuzu Philippines' ride-and-drive events for the media, it's the fact that said events are always anchored to domestic tourism. Because the company doesn't have many new models to launch all the time--like other carmakers do--it has mastered the art of making journalists drive its vehicles to far-flung places we've never been to. In doing so, Isuzu not only gives us a chance to see its products against scenic backdrops, but (more importantly) also promotes local destinations along the way.
Our latest Isuzu road trip brought us to the province of Palawan, where we took the wheel of the MU-X upon arriving at the airport in Coron. Our hosts had us driving a couple of hours through some very rough terrain all the way to the municipality of Busuanga, where we would take a boat to reach an island called Calauit.
On this island is located the Calauit Safari Park, a wildlife sanctuary that is home to giraffe, zebras and deer. The park basically came into being when President Ferdinand Marcos accommodated Kenya's appeal for us to adopt endangered animals back in the '70s. The animals were transported to the island in 1977, and all those living at the park now are offspring of these migrants.
Continue reading below ↓
Recommended Videos
If you ever get the chance to visit Palawan, we seriously recommend passing by this park. There is something cathartic about the experience of feeding gentle giraffe--or having a meal with your bare hands while watching zebras drink from a concrete trough.
Scroll through the photos below; we guarantee the images will evoke your inner wanderlust. If and when you decide to give in, may we remind you of the importance of getting yourself a tough but comfortable means of transportation once you get to Palawan? Something like the Isuzu MU-X.
Photos by Anjo Perez