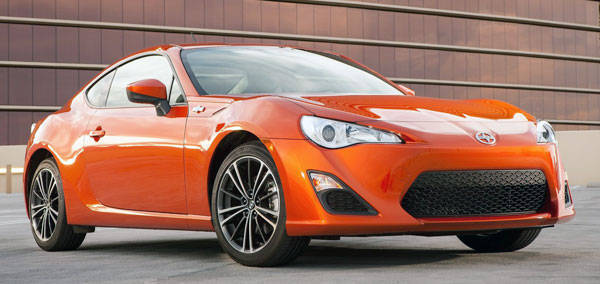 When it was announced that Toyota wouldn't be selling the 86 sports coupe in the United States with its own badge, but would be doing so using the model name Scion FR-S, we wondered why this was so. Subaru, on the other hand, has brought the BRZ to the US as is--no rebadging whatsoever. We scratched our heads and thought of reasons why Toyota wouldn't want to capitalize on the cult appeal of the 86 name, which is clearly a nod to the AE86 Corolla (or Trueno, as most of us call the '80s car).
Well, we may have stumbled upon the answer.
As we write this, we're somewhere in Geneva, Switzerland, for the media test drive of a macho-looking SUV. Last night at dinner, we got seated right next to the news editor of Road & Track magazine, Carter Jung. He's of Korean descent but grew up in the States. A really cool guy, especially as we now know that his girlfriend is half-Filipina.
ADVERTISEMENT - CONTINUE READING BELOW ↓
To his right is another American automotive journalist, whose name escapes us now. As you can imagine, the conversation was all about cars. And then, at some point, the discussion turned to the Toyota 86/Scion FR-S.
ADVERTISEMENT - CONTINUE READING BELOW ↓
Recommended Videos
The other guy asked what the big deal with the 86 was. Jung proceeded to explain the phenomenon surrounding its following--how it all started in Japan with some anime series called Initial D contributing to its subsequent popularity. The other fellow didn't really have a clue about the Trueno. While saying he thought it was a fine car, it wasn't something he'd call "legendary."
"The Corolla," the other guy said, "isn't really popular in the tuning community in the US."
In short, the very market in the US that the 86 is supposed to be aimed at, doesn't really recognize the cult status of the nameplate. Hence came the Scion FR-S model designation.
Scion, as you know, is Toyota's brand targeted at the young crowd of the US market. It is to the youngsters what Lexus is to the older professionals. Toyota probably figured that since nobody knew the AE86 in the US anyway, it might as well just market the car as a Scion.
ADVERTISEMENT - CONTINUE READING BELOW ↓
Makes sense.