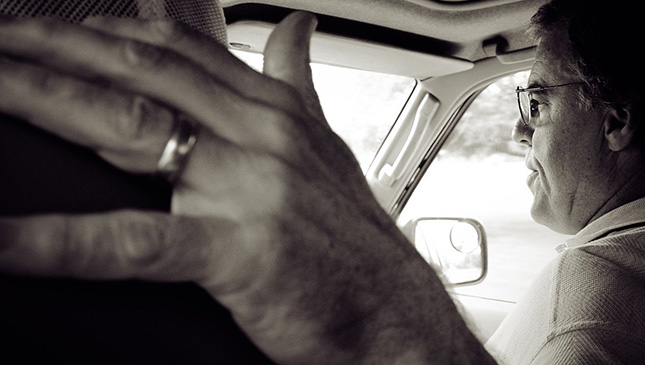 Sit back and relax today, dad. Let the women in your life take charge and drive for you today. Trust that the girls can drive you to where you need to go. The passenger's seat is yours, or you can also take the back if you want. Don't get stressed out by the traffic or the rude drivers today. They got this, dad.
ADVERTISEMENT - CONTINUE READING BELOW ↓
It's a different time this year, pop. Women are on top of things and they're making splashes in the industry that used to be male-dominated. The local motoring industry, for example, sees women as the head honchos of the major automotive brands that you even dream of buying. They make important decisions that affect the kind of cars we have on the road today, and they package them as perfectly as they can for the Filipino driver. The words 'motoring' and 'automotive' honestly sound intimidating and testosterone-filled, but these days, women are put in charge, and not just here locally, but internationally as well. Women are capable of being executives, or even presidents, and they make major decisions in the global car industry.
Not only that, but women are also given equal opportunity to be builders and makers of these beautiful vehicles. They take the lead when engineering machines that appeal to gearheads around the world. Or are vital members in the research and development of newer technologies for the future of transportation. And get this, car brands even hire designers to create appealing cars for women. We're sure that you know some of these successful collaborations of cars designed by women, for women.
ADVERTISEMENT - CONTINUE READING BELOW ↓
Recommended Videos
And remember the time when automobiles were specifically built and targeted at men? When women driving was a rare concept? And the time when cars were marketed for men, yuppies, or for families only? These days, cars are also built with the women market in mind, targeted at their brand and lifestyle. For example: partnerships between car manufacturers and designer brands. Yes it has happened, and we predict that more will come about soon.
Major brands have also taken it upon themselves to get women who are at the top of their game to endorse some of these cars, and that's good marketing, not just for adults, but for young girls who want to get behind the wheel of their own car. This must mean that these car companies believe it's a lucrative market, right?
Women driving for the public used to be a rarity as well. But now it's surprisingly common to see twenties- to fifties-something girls driving the cars we booked through our ride-hailing apps and other available TNVs. Girls can do what boys have been doing for years. And that women are capable to transport their passengers from point A to B safely and make a living out of it.
ADVERTISEMENT - CONTINUE READING BELOW ↓
And did you know that girls have opportunities to get into motorsports? Both local and international. Brands, sponsors, organizers—they believe that everyone has an equal opportunity to cross that finish line. Almost all major motorsport has welcomed women joining the competition. Some women drivers have even become household names.
It's Father's Day, dad. And we want you to give us ladies the opportunity to drive for you today. We can go to your favorite restaurant to eat your favorite meal or even visit a showroom to check out cars. We know we'll enjoy inspecting some of these cars as well. So today, sit back and relax today, dad. You've been our daily chauffeur with minimal complaints. Let your wife or your daughter drive you.