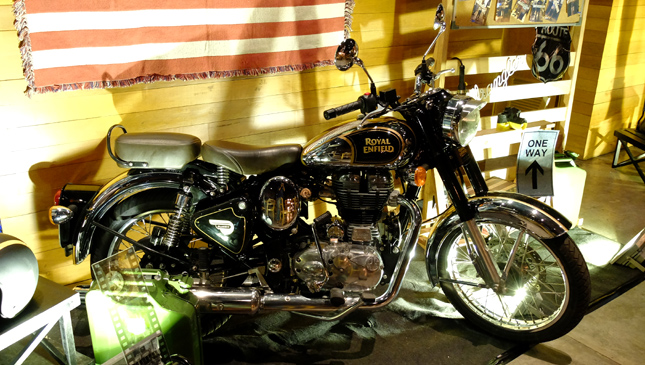 Sometimes, getting lost is a situation well worth embracing. There's a unique sense of adventure that comes with having no set destination or purpose--just you, your ride and the open road ahead of you. In appreciation of wanderers the world over, Wrangler Philippines is once again holding its "True Wanderer" challenge. Ten motorcyclists will embark on the trip of a lifetime for a chance to win a Royal Enfield Classic 500.
The American denim brand introduced the lucky riders to the media earlier this week, together with the company's True Wanderer ambassador Jericho Rosales and the Department of Tourism. Haide Bocboc, Kara Santos, Dundee Adriatico, Maki Aganon, Gabriel Casuga, Joal Perocillio, Arthur Fuentes, Mark Janiola, Arnel Cabading and Jerome Cabales were chosen from hundreds of hopefuls to showcase the best of what our country has to offer.
All 10 of them will set out on a five-day all-expenses-paid motorcycle ride to Cebu, Bohol or Palawan. During their trip, they will document their journey via a blog found on Wrangler's website. One grand winner will take home the 500cc Royal Enfield motorbike, along with P100,000 worth of Wrangler merchandise.
Rosales, who happens to be an avid motorcycle nut and shutterbug, offered the riders some useful advice for the contest.
"I know there's a big sense of adventure and a big sense of being a wanderer, but of course planning pa rin yan," he said. "They should plan their trip well. They have a lot of time to do research. They can use technology, and they should practice their writing. Iba when you're writing under pressure. And then, of course, photography skills--you have to bring the right gear and the right cameras. Above all, be safe and come back in one piece. And make sure to enjoy the five days, because it's going to be really memorable."
So while we're all stuck in Metro Manila beating never-ending deadlines, these 10 dudes are basically going on an awesome vacation for a shot at owning an even more awesome motorcycle. Yes, life isn't fair.
Photos by Drei Laurel