Want to buy a Bugatti? Of course you do. Trouble is, they're a bit dear and rather exclusive.
The £12-million (P826 million) La Voiture Noire? There's only one of those. The €5-million (P296 million) Divo? Limited to just 40 examples. The 'plain' Chiron? Bugatti might be producing 500 of those, but they're still £2 million (P139 million) a pop.
But what if I told you that you can have a new Bugatti—an official factory product, no less—for just £30,000 (P2.1 million)?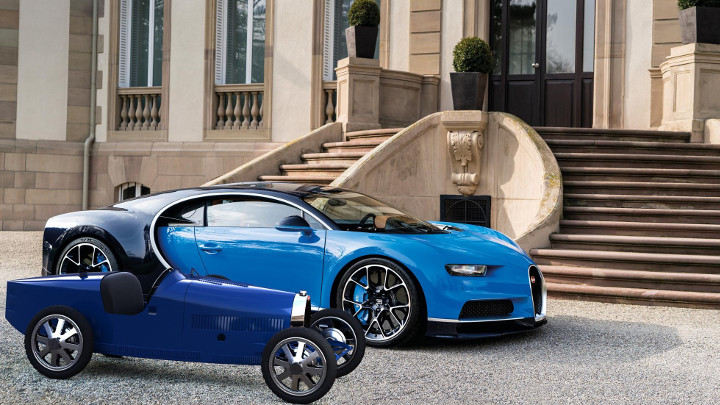 ADVERTISEMENT - CONTINUE READING BELOW ↓
You've already seen through our subterfuge, of course. It's a toy. But what a toy. A three-quarter scale replica of the original Type 35, but with a bang-up-to-date electric drivetrain underneath, lithium-ion batteries sending power to the rear wheels.
There are two driving modes, giving top speeds of either 20kph or or 45kph. Or, as an option, you can buy a second Speed Key, just like a real Bugatti, which disengages the speed limiter, boosts power, and gives a top speed of something more like 80-100kph. They're not entirely sure yet, because just like with the Chiron, a final top speed run hasn't been completed.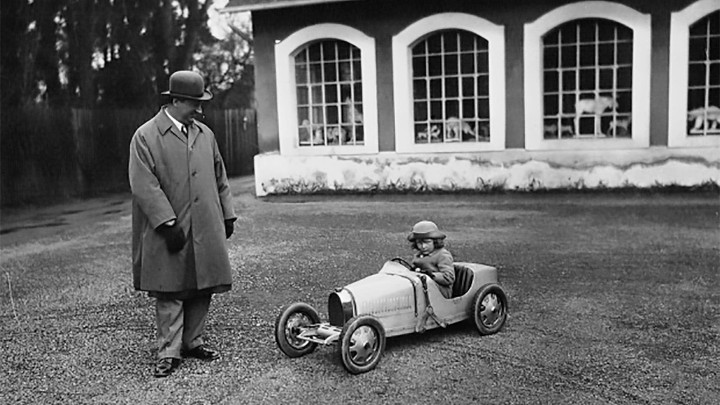 ADVERTISEMENT - CONTINUE READING BELOW ↓
Recommended Videos
It's being called the Baby II, because this isn't the first undersized Bugatti. Back in 1926, Ettore Bugatti built a half-size Type 35 for his four-year-old son Roland. It was such a hit with customers visiting the factory that he ended up building 500 between 1927 and 1936.
So now there's another 500 coming, and you don't have to be a real Bugatti owner to buy one and enjoy real Bugatti touches: turned aluminum dashboard, leather seats, four-spoke steering wheel, eight-spoke alloy wheels, and the famous 'Macaron' badge—which is made of 50 grams of solid silver. Of course.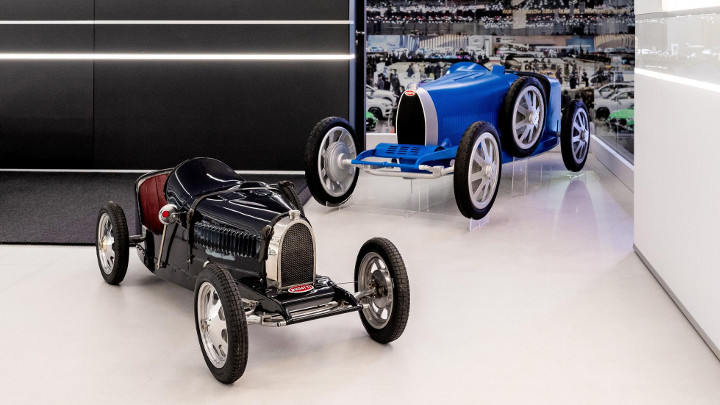 ADVERTISEMENT - CONTINUE READING BELOW ↓
Production starts later this year, and you'll be even more pleased to know that the project has been done in partnership with Pocket Classics. Top Gear has previous encounters with Pocket Classics. We approve.
Neat tricks include on-board charging through the fuel filler cap, the grille sliding out to change battery packs (if you can't be bothered to wait for recharging), and the external handbrake working as a drift bar. That could mean the most fun-to-drive Bugatti is also the most affordable.
So, one La Voiture Noire, or pretty much the entire production run of Baby IIs?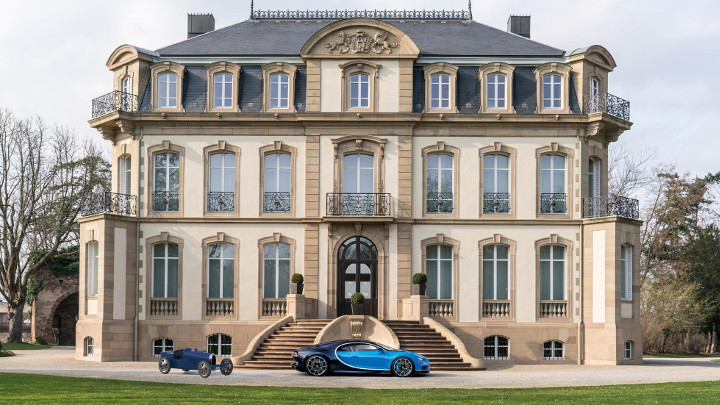 ADVERTISEMENT - CONTINUE READING BELOW ↓
NOTE: This article first appeared on TopGear.com. Minor edits have been made.