It won't summon wish-granting immortal dragons, but Casio's latest G-Shock collaboration will make a perfect addition to any Dragon Ball Z fan's collection.
The GA-110JDB features a handful of design accents that pay tribute to the immensely popular anime and manga series—the most prominent of which are the graphic elements printed on the timepiece's orange body showing series protagonist Son Goku in Super Saiyan form.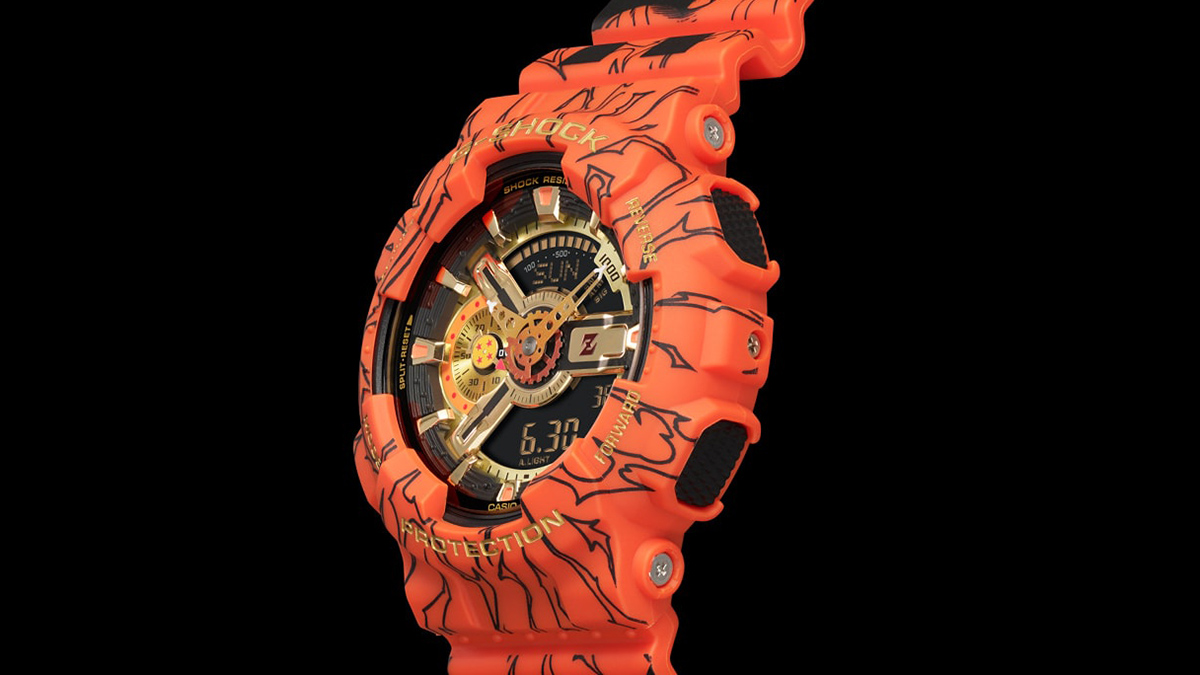 The watch's dial, logos, and lettering all pop out in gold and the inset dial features a four-star Dragon Ball motif. You'll also find the anime's iconic 'Z' displayed by the 3 o'clock position, while the Dragon Ball Z logo is engraved on the back of the case.
Check out the watch's promotional video below:
This special-edition watch, like most G-Shocks, is shock-resistant and has 200m of water resistance. Features include 29 time zones with city swapping, a 1/1000-second stopwatch, a countdown timer, up to five daily alarms, and two years of battery life. It weighs 72 grams.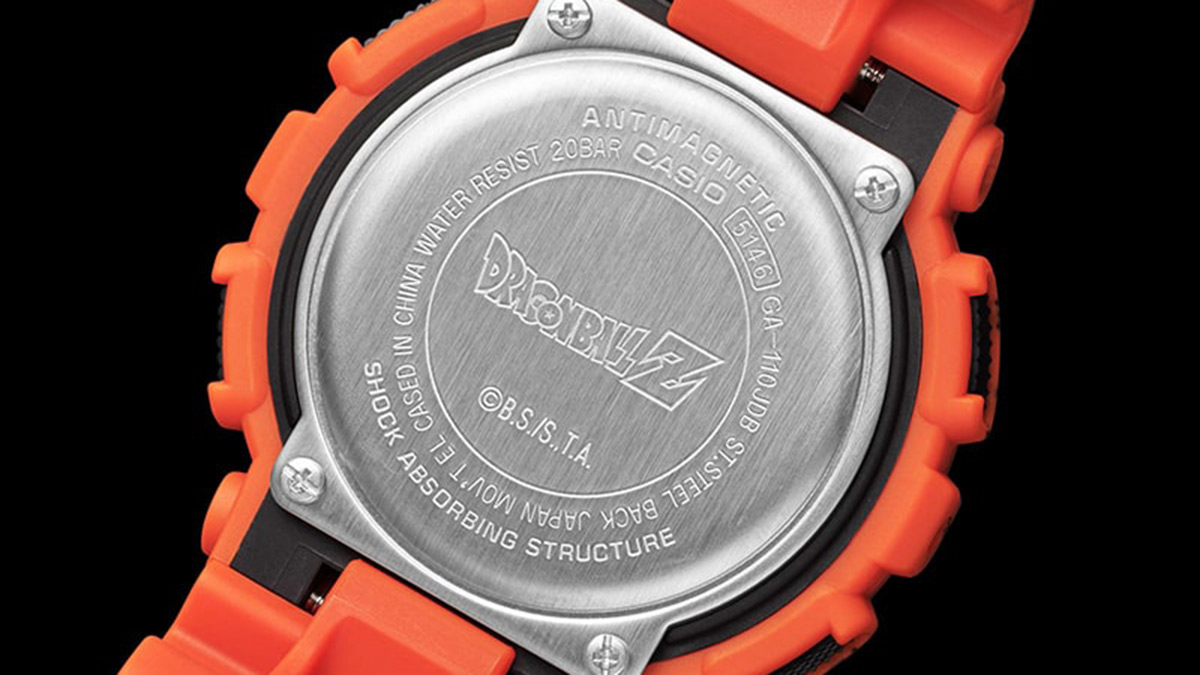 Anime-inspired G-Shocks are nothing new. Casio's released everything from Gundam-themed pieces to Sailor Moon ones. Is the GA-110JDB something you would buy?