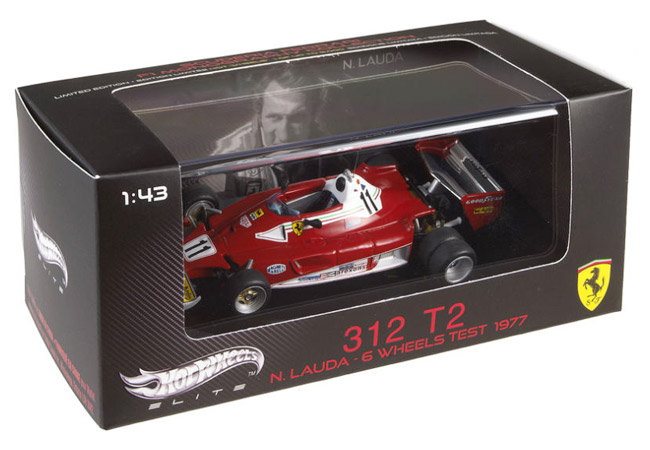 Both Ferrari and the Hot Wheels die-cast toy car brand are reportedly ending their licensing agreement for the latter's Elite line at the end of the year, a lucrative partnership that saw Mattel, owner of the Hot Wheels brand, hold the exclusive rights to the manufacturing of Ferrari die-cast models for 15 years.
The news was announced by Amerang, an international supplier of hobby and collectible products, which shared that the December 31 date is the day that Mattel's contract with Ferrari expires, and that both companies "mutually agreed not to renew it."
The report added that all remaining 2014 Ferrari products under the Hot Wheels Elite line will be produced and released in the next six months, "including standout key releases like the 1:18 1976 Niki Lauda 312 T2 race car as seen in the movie Rush (the one in the photo above is a 1:43 model based on the 1977 car), and Ferrari's latest supercar, the LaFerrari."
It looks like it's time to drop by the nearest Toys 'R' Us store and start snapping up all the Hot Wheels Elite Ferraris on the shelves.
Photo from HotWheels.com
Continue reading below ↓
Recommended Videos