The R32 Skyline GT-R is arguably one of the most important GT-R models to ever roll out of Nissan's factories. It was the GT-R that earned the famed nickname Godzilla after the car won 29 out of 29 races at the All Japan Touring Car Championship (JTC) from 1990 to 1993.
During the R32's glory days at the JTC—before the championship's rules were drastically changed in 1994—there were as many as seven GT-R cars participating in the races, one of them being this STP Taisan GT-R you see here. This particular GT-R, however, is not the actual thing—it's a 1:24 scale-model toy car made by plastic model kit manufacturer Hasegawa Corporation.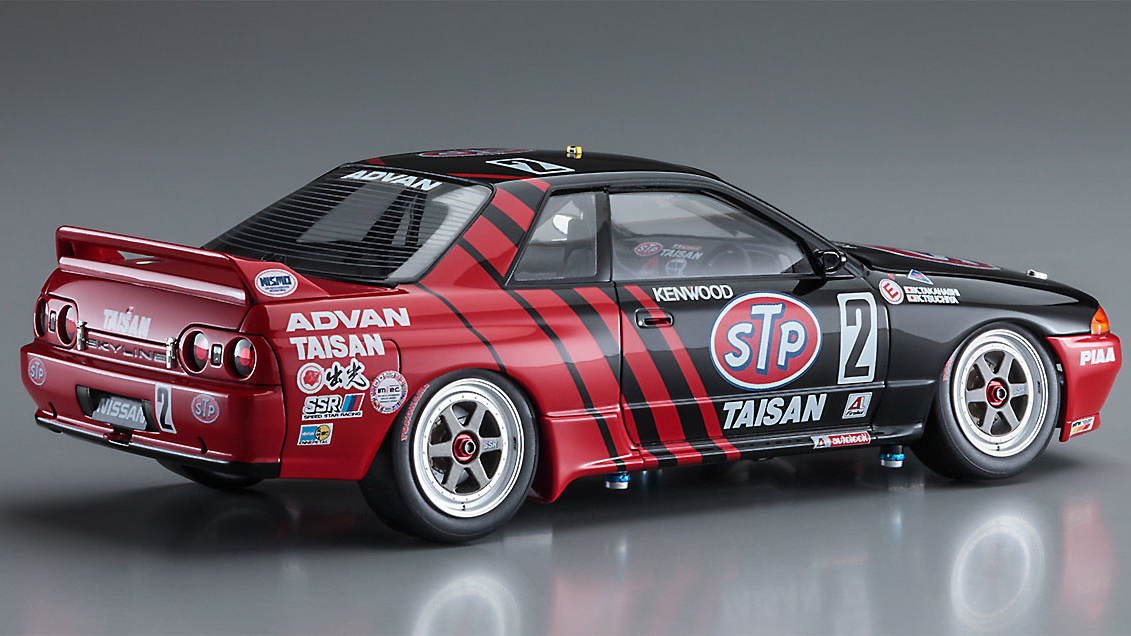 Accurate down to the last decal
The replica is as accurate as it gets. The decals are complete from one end to the other, and even parts like the wiper blade, the disc brakes, the refueling port, and the suspension have been meticulously recreated.  
ADVERTISEMENT - CONTINUE READING BELOW ↓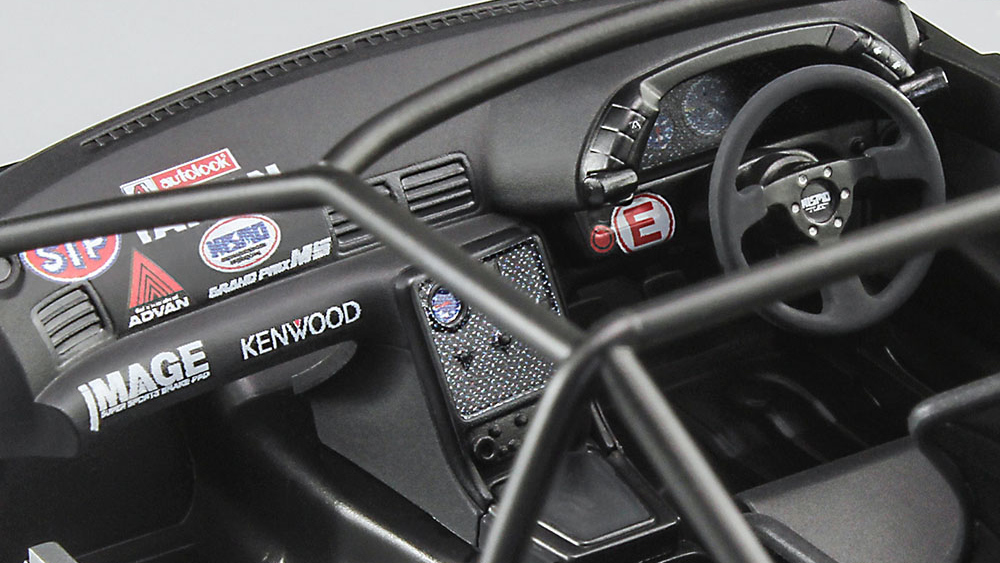 The interior also features individual plastic parts, including the dash, the steering wheel, the bucket seats, and the roll cage. Even the fire extinguisher in the cabin accounts for an additional piece in the kit.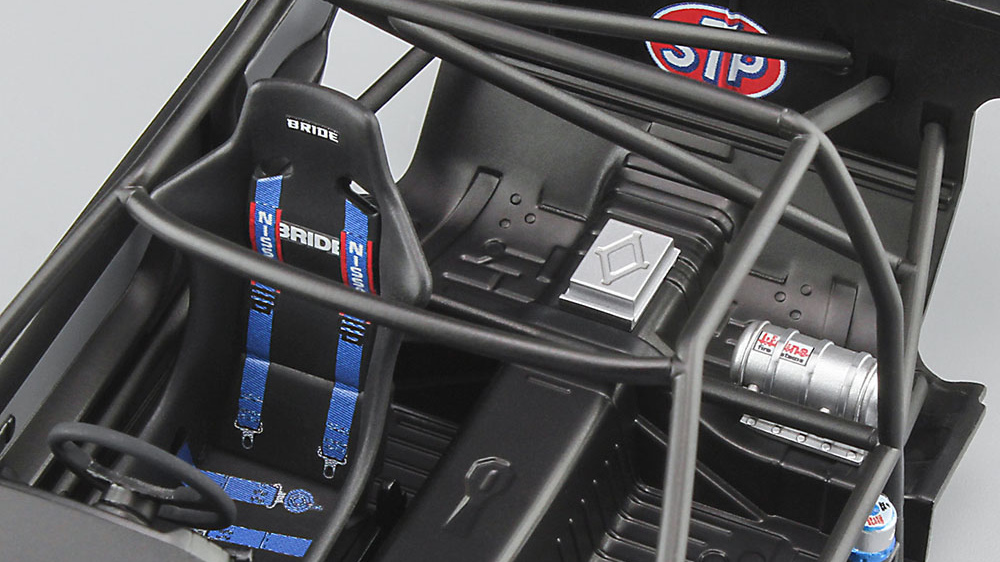 All in all, Hasegawa's scale model R32 Skyline GT-R has 135 parts in the package. It's also priced at ¥3,400, or about P1,500 in local currency. It might be hard to find one of these sold on our shores, though.
ADVERTISEMENT - CONTINUE READING BELOW ↓
Recommended Videos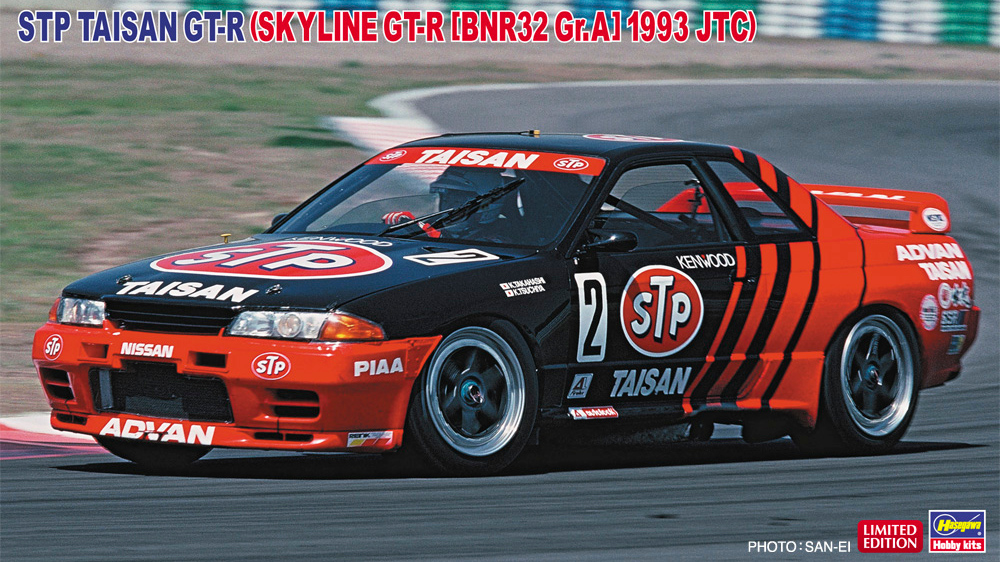 The STP Taisan R32 was one of the GT-Rs that were able to taste victories at the JTC. It won the second round of the championship in 1993, and manning the wheel were Kunimitsu Takahashi—dubbed the 'father of drifting'—and the Drift King himself Keiichi Tsuchiya. It's no doubt a significant part of Nissan's history and would fit perfectly in any Nissan collection.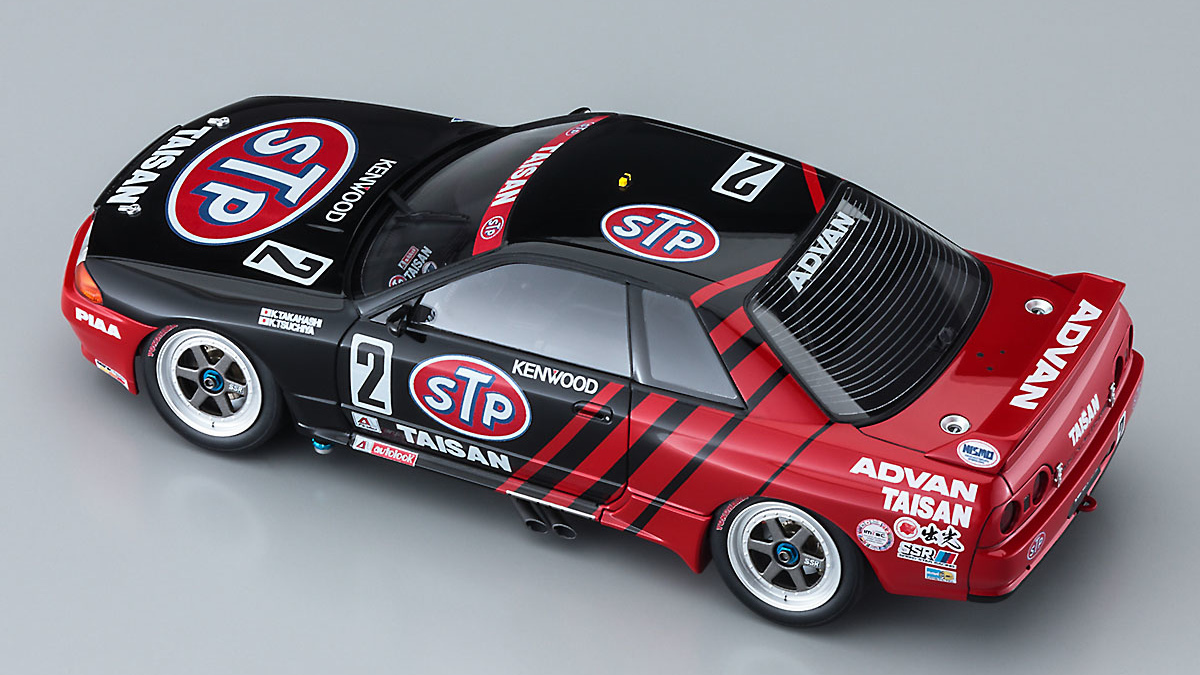 ADVERTISEMENT - CONTINUE READING BELOW ↓