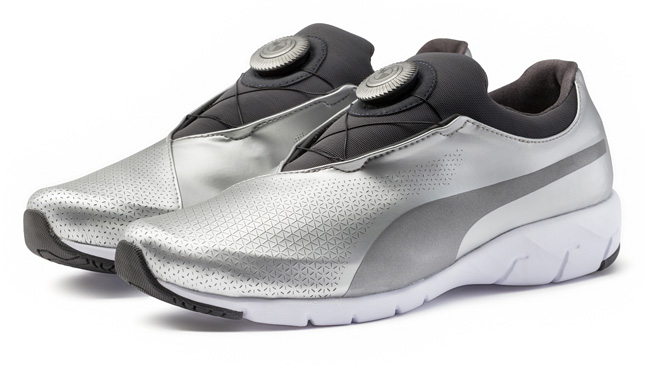 Remember the BMW GINA concept car? The name stood for "Geometry and Functions in 'N' Adaptations," and was shown off by the German carmaker in 2008. The cool sports car's main highlight was its fabric construction, which allowed it to possess shape-shifting properties. According to then chief designer Chris Bangle, it shattered all notions of what automotive design was.
After eight years, BMW and Puma have taken the GINA as an inspiration for a new shoe. The X-Cat Disc is the latest product to come out of the world-famous shoe company's doors.
Taking the flexible material used in the actual GINA concept, designers came up with a shoe that can wrap itself around the foot more naturally. The other part of the X-Cat Disc marriage is Puma's innovative DISC internal wire. This is essentially a cool new way to open and close the shoe that does away with the conventional laces. Combine the two technologies and you've got a shoe that practically wraps itself around the foot "like a second skin."
ADVERTISEMENT - CONTINUE READING BELOW ↓
To help achieve this design principle, the engineers treated the foot as a sort of automotive chassis. This enabled them to maximize the GINA material's full potential to suit footwear application. The car roots are apparent in the natural shine the outer skin exhibits--just as it did in the BMW concept vehicle.
Yet the most notable automotive-inspired aspect of the X-Cat Disc is found underneath: the sole. BMW, Puma and Designworks looked at the shoe's sole as "the engine." As the main mover or driving force, the GINA material was interwoven with the sole in the same manner a gearbox is well-mated to an engine. This promotes stability even under the most extreme movements.
The BMW Puma X-Cat Disc will be available at all Puma stores across the globe beginning this weekend. If you're a car nut who just happens to love footwear, then this is worth considering for your collection.
ADVERTISEMENT - CONTINUE READING BELOW ↓
Recommended Videos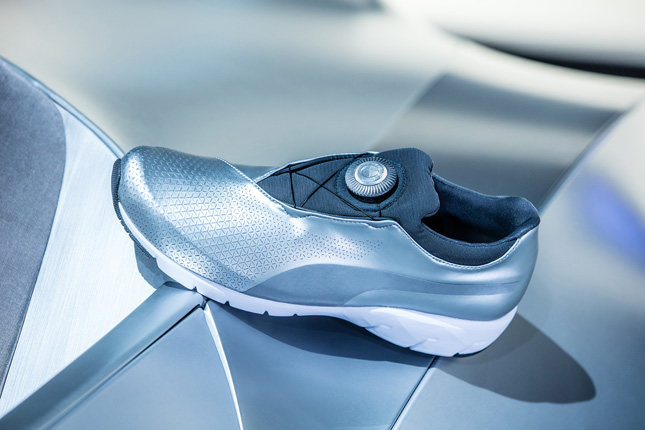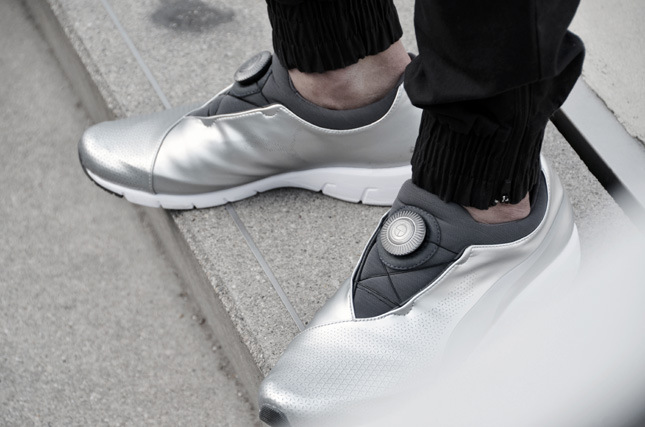 ADVERTISEMENT - CONTINUE READING BELOW ↓