Gearheads and supercar enthusiasts who are particularly fond of hypebeast streetwear will be thrilled to know that Italian carmaker Lamborghini and global streetwear brand Supreme have teamed up and released a new collection for 2020.
"Lamborghini recognizes a spirit and dynamism in Supreme that resonates with its own brand," said Automobili Lamborghini chief marketing and communication officer Katia Bassi. "This collection combines the essence of Lamborghini super sports design and performance with iconic streetwear."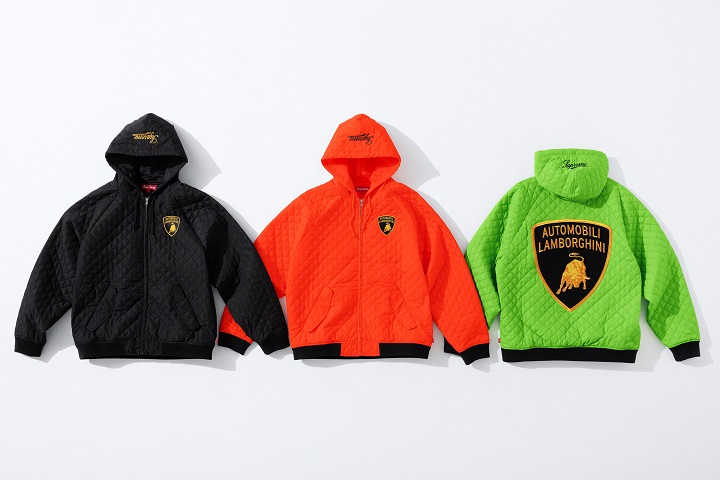 This capsule collection includes a hooded work jacket, a short-sleeved shirt, a hockey jersey, a t-shirt, a coverall, and a beanie. These items are offered in different colorways that represent the iconic vehicles under the Lamborghini brand such as black, green, and orange. If you're looking for other options, don't worry—each item features the carmaker's logo which provides a nice yellow and gold contrast.
Continue reading below ↓
Recommended Videos
Of course, Supreme's Lamborghini collection includes skateboards, too—we reckon the bull logo won't make these go as fast as a Huracan or an Aventador, though.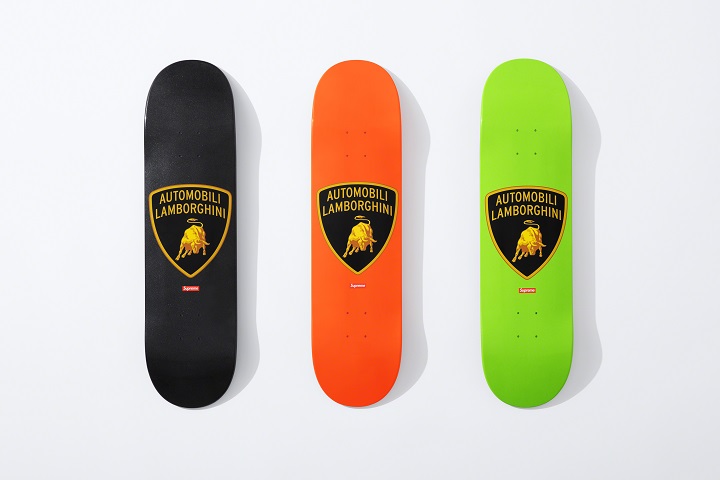 Jokes aside, what do you think of this new collection? Which of these would you add to your personal wardrobe?