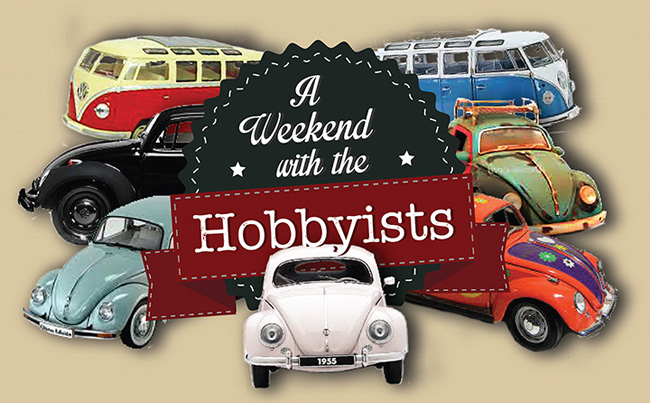 There are many men who never outgrew their fascination with die-cast scale models of cars. Here at Top Gear alone, there are several editors who can fully relate to this situation.
This Saturday (August 16), Volkswagen Philippines is holding a special day for die-cast car enthusiasts at its Bonifacio Global City showroom. The event is called "A Weekend with the Hobbyists." It is essentially a swap meet for die-cast car collectors who want to trade their miniature cars with others who share a similar passion. Volkswagen Philippines clarifies that this is not exclusive to VW die-cast models.
Understanding that many serious collectors already have families of their own, Volkswagen has organized other activities to distract entertain wives and kids. These include:
* Test drives of (full-size) Volkswagen vehicles;
* A "Pimp my VW" contest;
* A "Show Off Your Best Die-Cast Bug" contest;
* A "Color My Kiddie Ride" contest;
* A gravity race; and
* Snacks and refreshments
ADVERTISEMENT - CONTINUE READING BELOW ↓
Whether you're a casual or serious die-cast car collector, this is one activity you would not want to miss. If you bump into any of us, don't be afraid to say hi.
ADVERTISEMENT - CONTINUE READING BELOW ↓
Recommended Videos