When I was first learning to drive just out of high school, I was fortunate enough to learn on one of the best cars of the time—a 1993 Nissan Sentra Super Saloon. A car with a powerful twin-cam engine (in the days when 'twin-cam' was still an exotic term), a sophisticated rear multi-link suspension, and rorty performance.
I'm lucky to have survived the experience. The Sentra was fast, twitchy and had the crash safety of a Samsonite suitcase. Actually, the suitcase is probably safer. But it was all I had at the time. Today's driving novices have a wider choice of first cars. Cars with more features and much better safety. But as your first car will help shape the driver you will become, often creating indelible memories along the way, it pays to choose the correct first car the first time out.
While this list is far from authoritative, here are a few picks for best 'first cars' for new drivers. No big trucks, crossovers or SUVs. Nothing extremely flashy or fast. These cars are relatively cheap, easy to drive, and easy to own.
Suzuki Celerio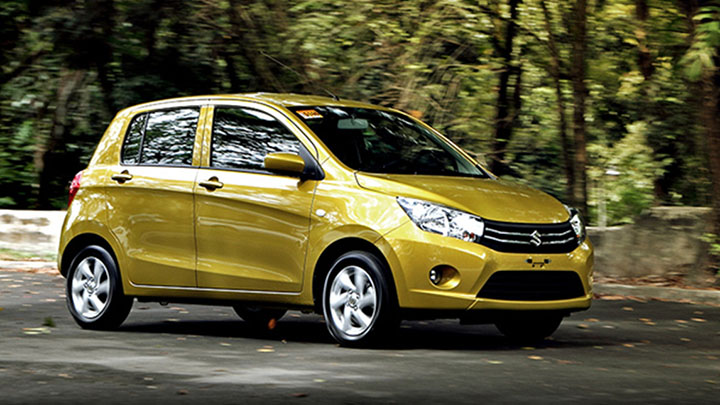 Surprise, surprise. This car was first on our list of family-friendly cars as well. It's not the fastest small hatchback out there, but that's kind of the point. The Celerio isn't fast enough to get you in trouble, but still quick enough to get you to where you're going. Granted, cars like the Mirage and the Wigo offer similar space and frugality, but the Celerio's good driving manners make it our pick here. It's ridiculously easy to drive, with steady steering and less fidgeting in crosswinds on the highway compared to other small cars. The extra big windows, meanwhile, make it easy to maneuver and park in tight spots. And if you're paying for this on your own dime, the Celerio's tiny engine requires very little in the way of gasoline or maintenance. 
Continue reading below ↓
Recommended Videos
Toyota Vios 1.3 E MT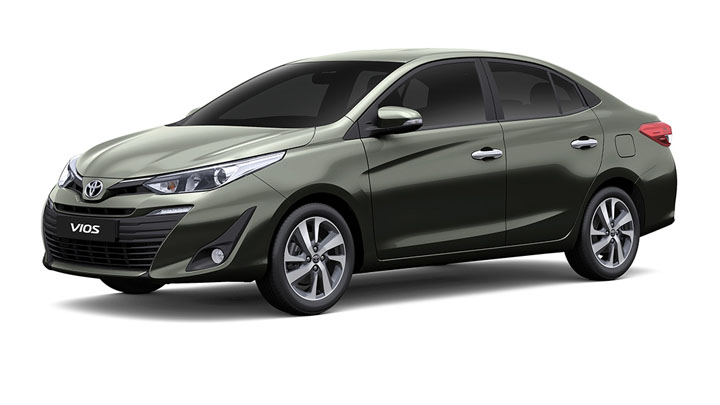 The Vios gives you the most safety equipment in any mass market sedan at the moment. Even in base 1.3E form, it boasts more airbags than anything else on this list. It isn't a scorcher—that 1.3-liter engine puts out a merely adequate 98hp—but fuel economy is decent and reliability is a given. For student drivers with big barkadas or even office workers on a budget, it gives you the opportunity to go carpooling without feeling like a bus driver. Sure, it's not an exciting car to drive, but that's the point, right?
Honda City
If you want something a little more upscale, you can't go wrong with the Honda City. Despite the bigger 1.5-liter engine, it boasts excellent highway economy, thanks to a long-geared CVT. Finger-light steering, a steady suspension, and huge windows make it unintimidating to drive. The cavernous backseat and trunk—which rival many bigger cars—mean that the City will stay relevant even as your family and needs grow over the years.
Mazda 2 hatchback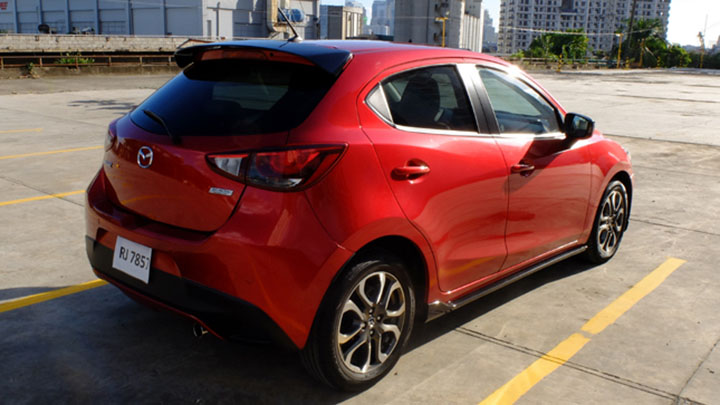 Okay, so it's nowhere near as practical as the Toyota or the Honda, and sort of ruins our "not fast enough to get you into trouble" rule, but if you want to introduce a new driver to the unfettered joy of driving without dropping them into a 25-year-old Civic or Sentra, the Mazda 2 is a good place to start. A peppy and efficient 1.5-liter engine mated to a snappy six-speed automatic give it sprightly performance and good economy. Sharp steering and nimble handling make it a good learning tool for spirited driving, while the standard stability control reins in any youthful excesses. And with the ultra-high tensile strength body shell, it's a lot safer in a crash than a rusty old Sentra as well. As a bonus, with Yojin 3, the first three years of ownership will be cheap and nearly painless.
Suzuki Vitara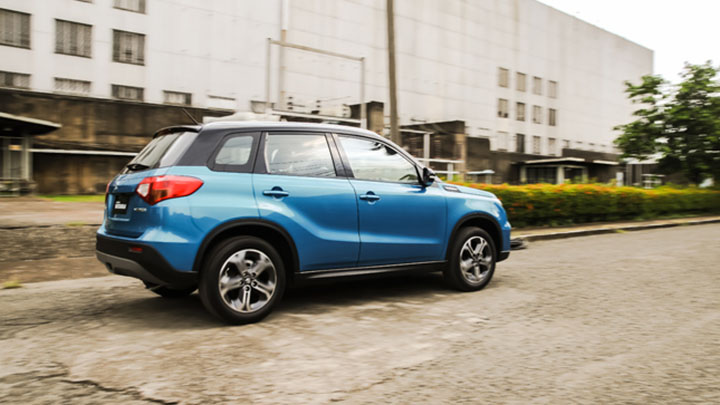 Yes, another Suzuki. While the Vitara also made our family car list, it makes a good argument for being "My First Crossover". It has the ground clearance to clear the odd pothole or parking curbs, and the expansive interior and panoramic sunroof make it a very nice place to be in traffic. Handling is surprisingly sharp for a tall car, and even the base variant comes with keyless entry, a six-speed automatic, dual airbags, and stability control.
Of course, no matter what we say, personal preferences still count when buying a car. And the only way to see what fits you is to go out and test it yourself. Good luck, and happy shopping!