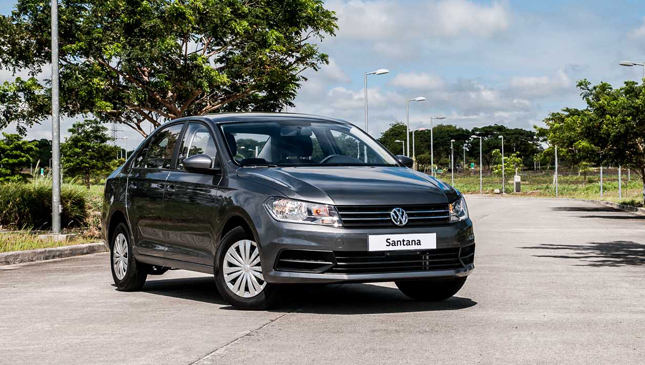 Parenthood is one of those pivotal 'adulting' milestones that comes with a lot of baggage. Literal baggage. Diapers, clothes, cleaning supplies, toys and strollers take up a lot of in-car real estate. With new laws mandating the use of car seats for children, those of us with older vehicles may find no easy solution for securing them in our cars. While you can use seatbelts, they are no match for a purpose-designed Isofix tethering system.
ADVERTISEMENT - CONTINUE READING BELOW ↓
Thankfully, almost all new cars come standard with safety features such as airbags, anti-lock brakes and rear door child locks. That last one is a necessity when transporting tempermental toddlers back there. But finding an affordable car with Isofix mounts is an altogether tougher challenge. Many manufacturers don't advertise Isofix on budget models. And features like remote locking and parking sensors often cost extra. So we put our buyer's hats on and went searching for the most suitable cars for new parents under a P1 million.
1. Suzuki Celerio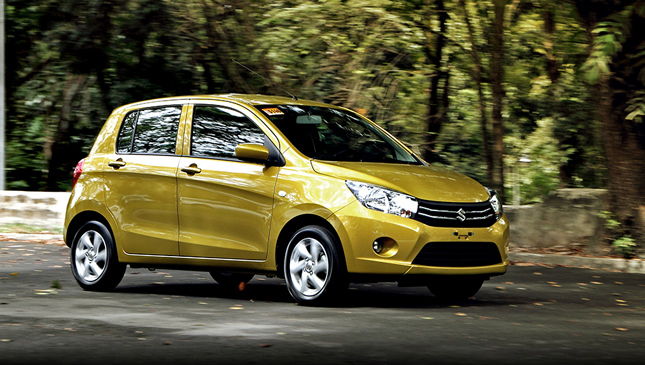 ADVERTISEMENT - CONTINUE READING BELOW ↓
Recommended Videos
For frugal parents with the ability to pack light, today's crop of budget hatchbacks have a lot to offer. The Wigo, Mirage and Celerio all feature dual airbags and anti-lock brakes, touchscreen entertainment systems, relatively big rear seats, and enough cargo space for a medium sized stroller and a few bags. And all come with Isofix, even though it isn't noted in the brochures. The Celerio is the best bang for your buck here. At P558,000, it comes with remote locking and parking sensors, only available on higher priced variants of the other two. The punchy 1.0 liter Suzuki engine is top of the class for fuel economy, and the dark fabric seats are more durable than the beige ones in other budget Suzukis.
2. Honda Jazz/City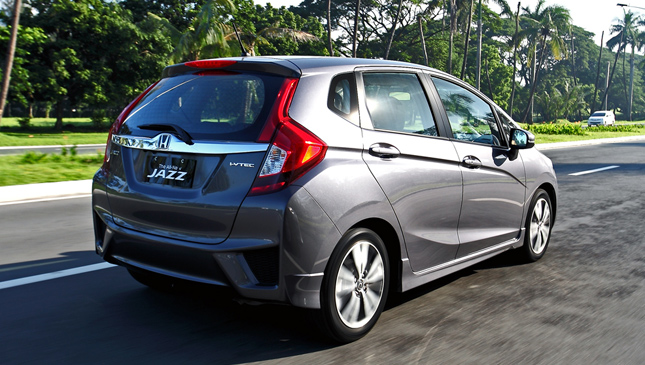 ADVERTISEMENT - CONTINUE READING BELOW ↓
Most premium subcompacts, like the Mazda2, Ford Fiesta, and Vios/Yaris, offer Isofix, but it's the Honda Jazz/City twins that tick all the right boxes, with their huge interiors and long list of features. While you'll need to pay over a million pesos on either for advanced features like hill hold assist and stability control, they remain the gold standard in space utility and convenience, with generous legroom, fold-flat seats and huge cargo capacities. And Honda's excellent 1.5 liter four-cylinder provides class-leading performance along with class-leading frugality.
3. Suzuki Vitara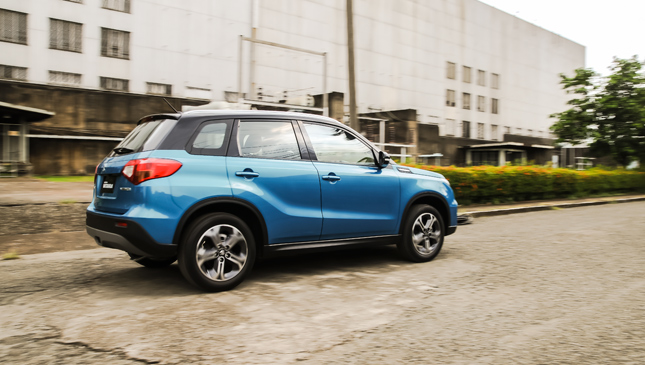 ADVERTISEMENT - CONTINUE READING BELOW ↓
As "lifestyle" vehicles, crossovers are loaded with more features than your common sedan. And among sub-P1 million crossovers, the Vitara reigns supreme, with its large and flat cargo hold, generous seating space and excellent ride comfort. It is one of the only cars in this price range, along with the Ford Ecosport, that offers a center top tether mount, allowing you to mount a forward-facing child seat in the middle of the bench. That extra flexibility is handy when you're carrying extra passengers! The base P913k GL variant features remote locking, dual airbags, ABS and electronic stability control. At P988,000 , you get rear parking sensors. Go for the top-of-the-line GLS, and you get front parking sensors, a rear parking camera, and side curtain airbags, though this is about P88,000 over our million peso limit. But with all that extra safety tech, it might just well be worth it.
4. Honda Mobilio
ADVERTISEMENT - CONTINUE READING BELOW ↓
Honda's Asia-only Mobilio may not be as refined as its global products, but this Brio-based MPV has a longer wheelbase and more legroom than some full-sized sedans. And where the older Brio was a bit lacking in safety features, the Mobilio comes standard with dual airbags, anti-lock brakes and Isofix. As does the Mobilio-based BR-V, though the BR-V's top tether mounts are oddly unmarked. The Mobilio's dark plastics and tough fabrics are well-insulated from spills, and the cargo hold is big enough for all your junk, despite lacking a fold-flat third row. The cabin is notably narrower than the Honda City's, thanks to the Brio-derived chassis, but it shares the City's excellent 1.5-liter engine, which provides excellent fuel economy for long trips. Beyond that, the Mobilio has optional hill-start assist, stability control and a parking camera, but you'll need to spend well over a million pesos to get these features.
5. Mitsubishi Xpander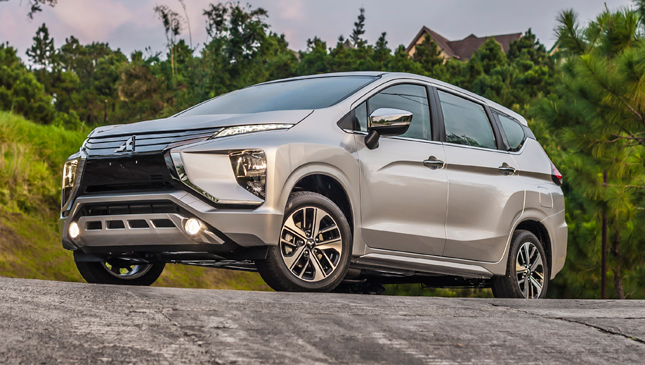 ADVERTISEMENT - CONTINUE READING BELOW ↓
Unlike the Mobilio, the Xpander offers much more up front. It is the only sub-million seven-seat MPV with a fold-flat third row. This is accomplished with the help of a compact torsion-beam rear axle and a spare tire mounted under the chassis rather than in the trunk. It's a size larger than its competitors, offering Innova-level utility at Avanza-level pricing. The interior is wash-and-wear tough, and there's more elbow room than in any other small seven out there. Despite the old-school four-speed automatic, the Xpander is not far off the segment-leading Mobilio in terms of economy, notching over 20km/L on the highway. Not bad for a gasoline-powered MPV with the most space in the class.
6. Toyota Rush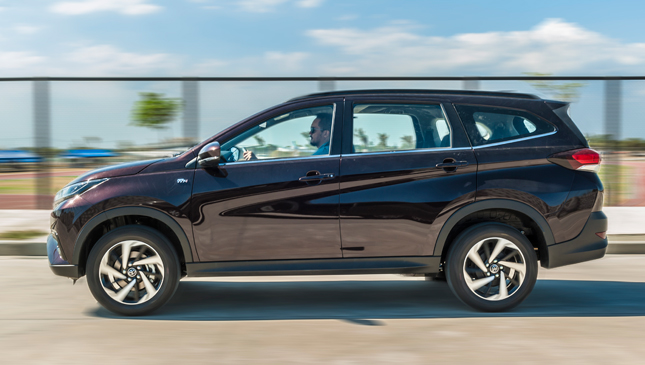 ADVERTISEMENT - CONTINUE READING BELOW ↓
The Rush isn't quite a 'real' SUV, being based on the Avanza MPV rather than purpose-built as a dedicated off-roader. But while it lacks low-range four-wheel drive, it does offer a rugged ladder-frame chassis. While this basic recipe may date back to the Toyota Tamaraw, this fully modern vehicle boasts a proven 5-Star NCAP crash rating. Even the base "E" variant gets Isofix anchors, dual airbags, ABS, hill-start assist, traction control, parking sensors, remote locking and a touchscreen infotainment system. That "E" variant also gets a cavernous 514 liter trunk in place of the "G" variant's third row, big enough to swallow a bicycle or two. All quibbling over the precise definition of SUV aside, there's no arguing that the Rush is quite a lot of car for the money. And the 220mm high ground clearance certainly helps clear the odd parking curb or village megahump, too.
7. Volkswagen Santana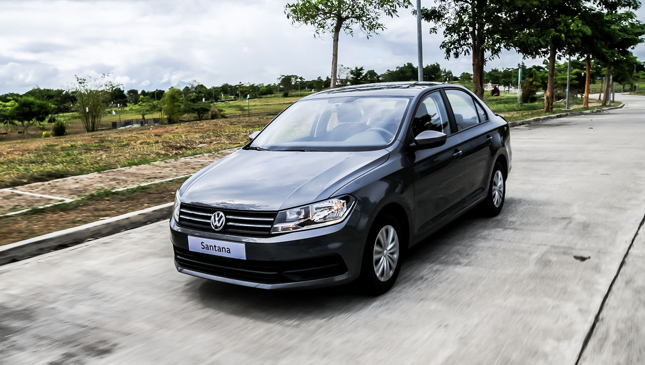 ADVERTISEMENT - CONTINUE READING BELOW ↓
Aside from pricey small hatchbacks like the Kia Picanto GT-Line and the Chevy Spark, most sub-P800,000 vehicles are stripped of safety features in order to meet fleet purchase pricing. Even the otherwise loaded Mitsubishi Mirage G4 only offers Isofix on P800,000-plus GLS variants. The VW Santana, however, comes complete with dual airbags, ABS, Isofix and remote locking at just P686,000. Granted, the interior is a little bare, but the tough fabrics are pretty low maintenance. Add-ons are limited to a standard 2DIN radio and steel wheels, but the big back seat and 480-liter trunk make it a respectable family hauler.
It's not easy finding a suitable family car on a budget. But hopefully, we've pointed you in the right direction. Happy hunting!