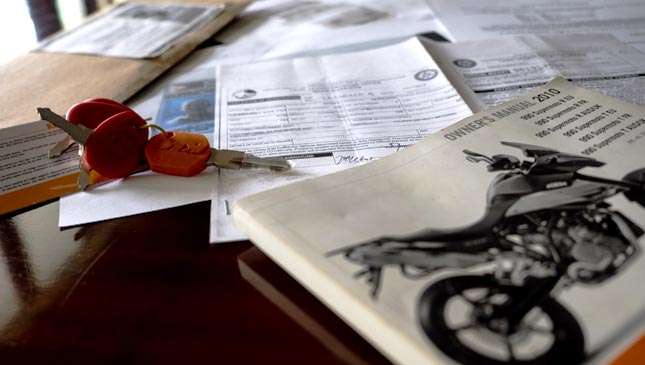 Selling your own ride is always such sweet sorrow. On the one hand, you were finally able to sell your car, and that means there's an influx of what could be money for your next ride. On the other hand, it also means that you are giving up all the memories you and your car have made together over the years.
We car guys tend to get a bit nostalgic when it comes to selling our vehicles, to the point that it sometimes causes seller's remorse. Clear those tears, though. You better make sure that the car is properly transferred to the buyer's name before you have any time to be sentimental. Why? Enter the Registered Owner Rule.
Continue reading below ↓
Recommended Videos
The Registered Owner Rule in the Philippines means that the person registered on the certificate of registration can be held subsidiarily liable with the driver of the vehicle in case of an accident caused by the car under his name, even if he has subsequently sold it to another. Although our laws allow him to seek reimbursement from the person who actually owned the vehicle at the time of the accident, recourse such as that would entail many years of court litigation and is something that is too much of a hassle to deal with.
To put it simply, if your name is still on the car's certificate of registration, you can still be held liable if the new owner or his driver gets into an accident under our motor vehicle registration laws.
So how do you fix this? Simple, really: Never sell your car on an open deed of sale. You must make sure that the registered owner is transferred to the new owner upon sale, so you would be absolved of all liability when it comes to your old car.
Here are the requirements and procedures according to the LTO (edited for clarity based on our own experiences).
Take note of the following LTO requirements:
1) Original copy of the certificate of registration (CR)
2) Original copy of the official receipt of payment of latest motor vehicle user's charge (OR)
3) Original copy of the notarized deed of sale/transfer/conveyance (by experience, you will need four copies just to be safe; bring photocopies of two valid ID cards each for both the buyer and seller, and make sure that the photocopies are signed at least three times each)
4) If the transacting district office is different from the district office that issued the CR, a confirmation of CR/OR
5) PNP-Highway Patrol Group (HPG) Motor Vehicle Clearance Certificate. This should be the first step in your quest. Go to a PNP-HPG satellite office (there are a few LTO offices with PNP-HPG satellite offices attached to them, Pasig for example) to confirm your engine and chassis numbers. This confirmation would mean that they would use paint remover to do what they call "macro-etching" to make sure the said numbers aren't tampered with. To make sure that your car is protected, bring a can of spray paint and spray over the part where they removed the paint to keep your car from rusting.
6) Duly accomplished and approved Motor Vehicle Inspection Report (MVIR)
7) Appropriate Insurance Certificate of Cover (CTPL)
8) Taxpayer's Identification Number (TIN)
Here is the list of additional requirements, if your vehicle is encumbered:
1) Original copy of certification of registration encumbered (CRE), in lieu of CR
2) Deed of sale with assumption of mortgage with bank's conformity (if encumbered)
3) Written consent from the financing company in case of CRE
Here is the step-by-step procedure:
1) Go to an LTO Online District Office and bring the documents to the transaction counters, and submit all the required documents to the evaluator for evaluation and computation of fees.
2) An actual inspection will then be conducted, which includes emissions testing with the duly accomplished MVIR.
3) Proceed to the cashier and pay the fees to receive your new OR.
4) Wait at the releasing counter to receive your CR, stickers and other requested documents.
5) Keep a copy of the new CR and the deed of sale, and you should be that much safer than you were when your name was still on the CR.
Remember, a car is more than just a vehicle. It is a property heavily regulated by government agencies. Always be prepared and make sure to follow the law on transferring ownership. That way, your tears would only be falling for sentimental reasons and not because you were just slapped with a massive lawsuit.
Stay safe and happy selling!