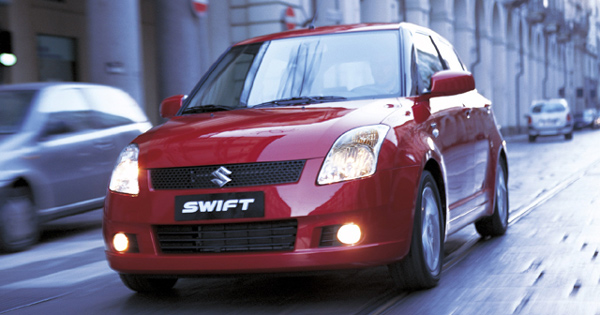 Here's another interesting message that landed in the Top Gear PH inbox. It's from a fellow who is in a long-term relationship with his car. We like this, because it shows dedication, and we can totally relate. In case you missed it, here's a link to how much it costs to maintain a car over the course of 21 years.
Hi!
I have a 2009 Suzuki Swift, which my dad gave me a few years back. It's the first car that I've ever driven. Now it's nearing its 10 year mark, wear and tear are really visible and felt. I really love this car, and I was thinking about how I could make it run like new again. Is it a good idea to just go to the casa and let them do all the work, like changing the tie rods, suspension, filters, fluids, etc? Or is the good old machine shop okay with these sort of things. I haven't had much background with regards to stuff like these, so I'm kinda drawing a blank here. Any help would be appreciated.
Thank you!

You are asking the right people. Here's what I would do to get the brand-new feeling back. Please note that this is based on my own personal experience. Others might approach this problem differently. My advice below assumes that you followed the maintenance schedule, and that your car is road worthy.
Continue reading below ↓
Recommended Videos

Yes, you can have the casa do all of the work for you, but expect to pay a premium for parts and labor. If you aren't into hanging out in the talyer, this might be the better option. Me? I like hunting for good deals and I already have trusted places I go to outside of the casa. It boils down to what you are comfortable with. Also, please note that special jobs like pressing a wheel bearing and rotor refacing is done at machine shops. What I recommend below can be done in any good talyer.
Anyway, Here we go:
1) Fuel injector cleaning
This is a highly service that is offered by only a handful of brands, but I must say that it really works. I have to warn you to do very careful research here. I went with a product that is sprayed into the intake. It's a very fine mist that cleans the injectors right up. Google BG Products. After doing the procedure, my 1997 Mitsubishi Lancer got some of its pep back. This would also be a good time to clean the intake. Doing these things can bring some life back to an engine that feels tired and sluggish.
2) Freshen up the under chassis
Now that the engine has more life in it, the next thing I would do is eliminate all of the rattles and clunks in the under chassis. Suspension components take a beating in the Philippines. A quick examination will reveal worn-out bushing, tie-rods, suspension mounts, assist links, and the like. Anything made of rubber is bound to fail eventually, although some cars can go decades without having to change a thing. It really depends on how well you avoid potholes. Underchassis and suspension component jobs cost a lot because all of the parts add up, but having all of the worn bits replaced in one go will dramatically improve ride comfort—-and the suspension work as it should. The wheels will stay in alignment, which savse you money in the long run. Don't forget proper wheel alignment after, and to bring your car back to the mechanic for inspection just to make sure the nuts and bolts are torqued properly.
3) New shock absorbers
This is perhaps the one job that will bring the smile back to your face. You don't have to spend an arm and a leg here. At 10 years old, your Swift probably needs a fresh set. We suggest going with gas-filled shocks front and rear, instead of what are most probably oil-filled that came with the car from the factory. Once the shocks settle in after a few days, your car will feel responsive, agile, and comfortable. OEM parts suppliers abound. Go with a trusted brand, and go with gas. These are only slightly more expensive than an oil-filled type.
4) Clean the brakes, flush the hydraulic system
We hope that you change brake fluid at least once a year. If not, now is a good time to flush out the system. Replace the pads, of course, and check the rotors for wear. At 10 years, brake shoes at the rear are probably worn as well. Do not overlook the cylinders inside of the drum brakes at the rear (if your car is fitted with these) as sometimes these leak.
5) Detail it
Now that your Swift is swift again, a good interior detailing job is the icing on the cake. It's a great feeling when everything is in working order and the cabin is nice and clean. Good luck!