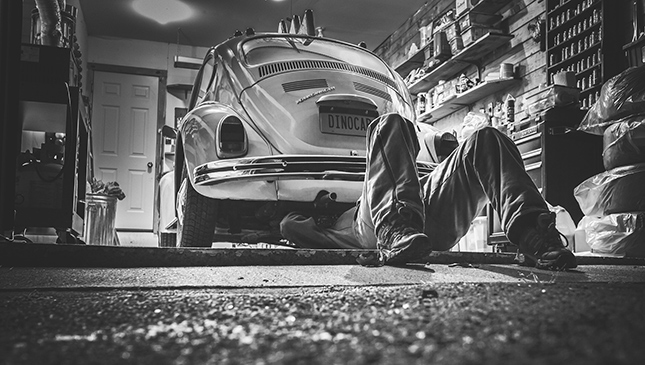 Here's a common misconception when it comes to car ownership: "Your expenses will rack up faster than the kilometers on your odometer."
It's not a completely false statement though. Owning a car costs fuel, money, responsible financing and the willingness to accept that your ride will lose value over time. But a bottomless money pit? Of course not—provided you know what you're doing.
From maintenance secrets to fuel-saving cheats, there are plenty of ways for kuripot car guys to keep costs down. If you know what we're going on about, then you can probably relate or have practiced these tips and tricks:
Continue reading below ↓
Recommended Videos
1) Zip ties are your friend.
Bring them everywhere. Bring every size you can, too. Zip ties can relieve a ton of nagging maintenance headaches—from hanging bumpers and exhausts (use metal ones for this), to tidying up your electricals.
2) Go for a silver paint job.
Or gray, or metallic blue. Don't choose white or other light colors. Basically, the idea is to go for a finish that won't look too unsightly without constant trips to the neighborhood car wash or detailing joint. Speaking of trips to the car wash…
3) Wash your own car.
This one's pretty self-explanatory. Make sure you have all the necessary tools: microfiber wash mitts or towels, quality car shampoo, clean water, etc. How much is a car wash on average? Around P100? You could save a small fortune throughout your car ownership experience.
4) Learn repairs on YouTube.
YouTube is a treasure trove of maintenance do-it-yourself tricks and secrets. There are tons of channels dedicated to the topic. You just need to find the reliable ones. Alternatively, you could scour the internet or online forums, or even our website. Though nothing beats watching a step-by-step repair take place on video.
5) Drive with the A/C switched off at night.
It will help save fuel. The air's cool, so you won't really need the A/C system. Do not do this in traffic, because not only is it hot as hell, but you're risking your valuables and passengers' safety, too.
6) Be familiar with surplus parts and repair rates outside the casa.
Never say yes to the first price you're offered in places like Banawe. More often than not, there will be other shops in the area which will offer their services or products for up to thousands of pesos less. Sometimes gasoline stations will charge less than specialized shops for labor, too (and vice versa). Also, if a price is too good to be true, it probably is.
Note: Remember not to tell a shop that a different establishment is offering a service or product for cheaper, as many owners will consider this an insult.
7) Keep your receipts.
You can use these as reference for when you need a specific part again. If a certain shop provided a product or service for cheap, you can keep track of them through these.
8) But don't cheap out too much.
Remember, you're trying to keep your car alive not turn it into a coffin on wheels. If you get into an accident or if an entire system conks out because you were too cheap to keep your ride in proper working order, you're going to end up spending a hell of a lot more—or worse.