In his desire to protect the eggs of sea turtles, or pawikans, laid on the coastal areas of Morong, Bataan, Manolo Ibias walked an average of 12km per day to patiently collect these tiny, delicate objects, and bring them to the hatchery to survive.
It required a lot of time and physical effort to accomplish this and yet he managed to do it without fail. But that was 20 years ago; he was 47 then and in his physical prime.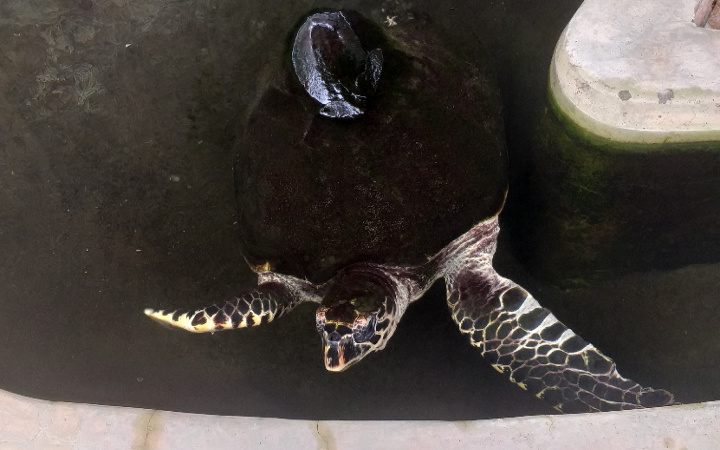 It's 2019 now, and as they say, 'the spirit is willing...' Nowadays, Mang Manolo struggles to scour the sandy coastlines in search of turtle eggs as his health deteriorates.
Continue reading below ↓
Recommended Videos
He started praying for blessings to come that will allow his organization, the Pawikan Conservation Center (PCC), to continue its mission of protecting these endangered species from different threats—including human predators.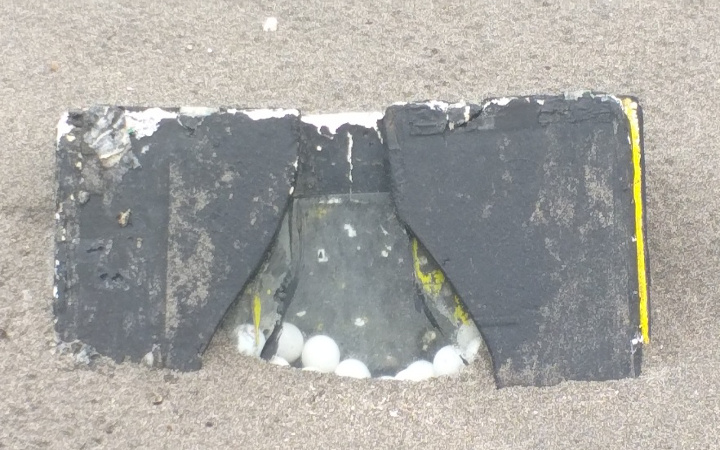 With the help of a couple who got stuck on the beach while finding their way to the PCC, Mang Manolo was able to link up with local subsidiaries of three of the 'Big Four' Japanese motorcycles companies. One of them was Honda Philippines, Inc. (HPI).
"Kinapalan ko na mukha to ask for help," he said. "Nasulit naman."
Convinced of his group's noble mission, Honda did not think twice in providing the PCC the support they needed. It donated a Honda FourTrax Rancher  ATV with 4x4 capability, a Honda XRM, and a Honda TMX with a sidecar.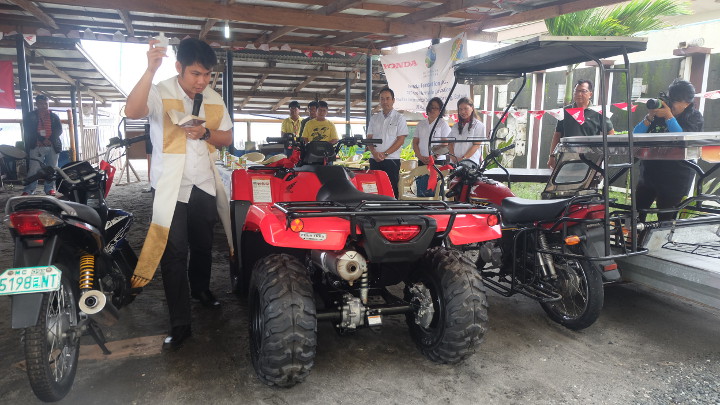 The XRM and TMX tricycle will also help transport PCC personnel from their conservation center to the public market for their supplies.
Naturally, the ATV stole the limelight. It is powered by a 450cc liquid-cooled OHV engine mated to a five-speed automatic transmission with a reverse gear.
The FourTrax ATV is not available in local Honda dealerships, so this lone unit came all the way from Australia. If sold here, this might be priced close to P1 million (including taxes), according to Honda sources.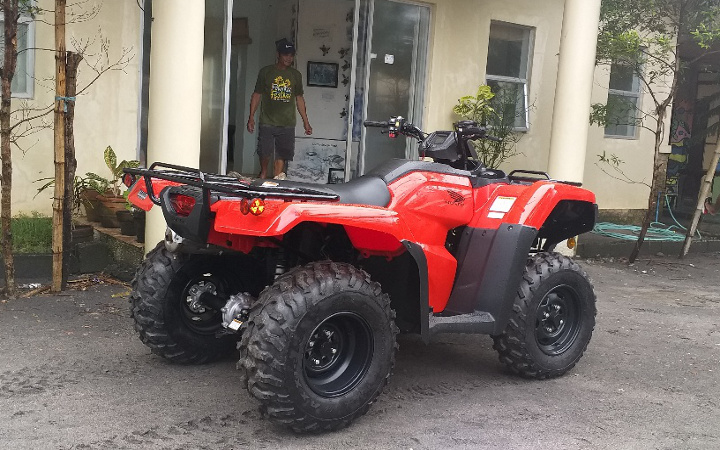 Also present during the turnover ceremony were Honda Foundation officers: Riza C. Quinto from the board of trustees; executive director Vicente Balarbar, and adviser Hirotake Shimosaka. The project was a joint undertaking by HPI, Honda Cars Philippines, Honda Parts, and Honda Foundation. Several local officials of Morong municipal government also witnessed the momentous occasion.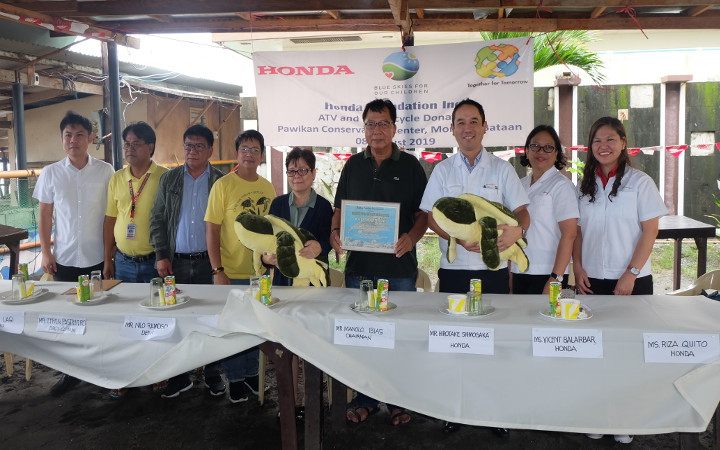 Mang Manolo was all smiles when he personally took the FourTrax for a quick spin on the beach area, knowing that he will continue to be a pawikan patroller for years to come
Isn't that cool?